When we did Stephanie & Randy's engagement shoot we knew that their wedding was going to be a lot of fun. They were such fun models and they seem to really enjoy one another's company.  Not only are they a totally rad couple, but their wedding was being held at Humphrey's Estate — a venue we couldn't wait to photograph at again! I guess the best way to describe the venue is that it is magical.  It is what you think of when you think of an estate.  Gorgeously landscaped, a hedge maze, a massive home and guest quarters, pools, ponds, a HUGE pool house… even down to the mote that surrounds the entrance.  I can't even explain how cool this location is — and with a fantastic staff to boot!
As if that wasn't enough… Stephanie came equipped with red shoes.  I think I might have jumped up and down when I saw them.  What can I say — I love color.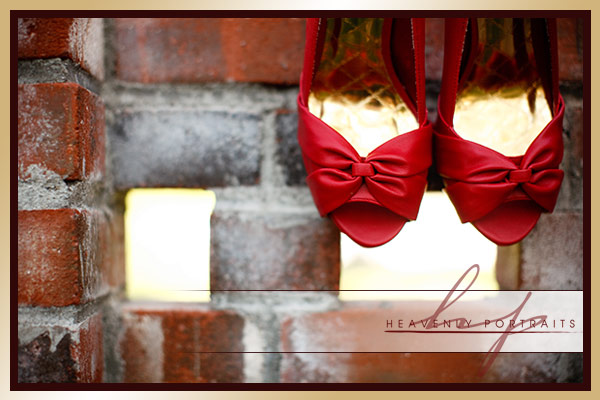 And I had to laugh a bit at her garter!  Totally lov'n it!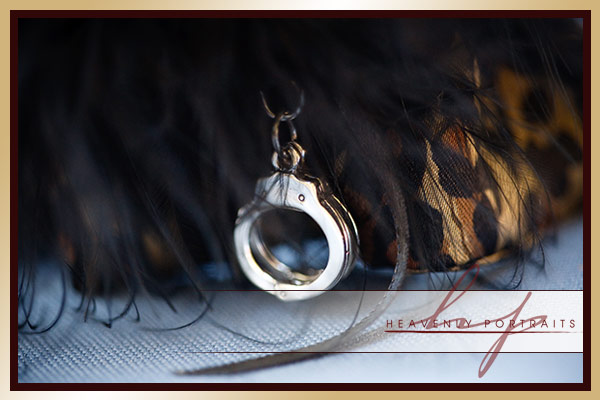 As we arrived, these signs were leading the way.  Aren't they fun!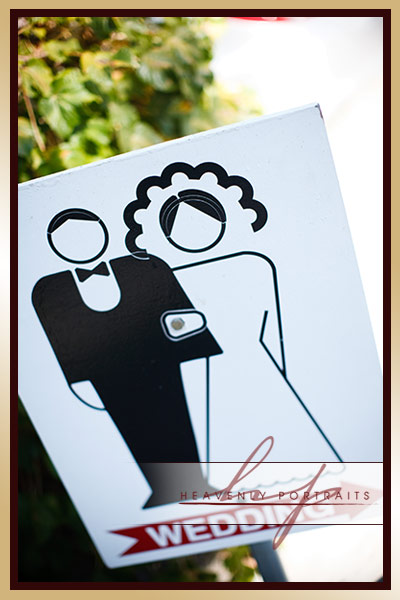 On their way to the ceremony site, all of the guests walked through this "tunnel" that had pictures of Stephanie & Randy growing up.  We thought it was a kind of cool place to take pictures of her dress as all the pictures "led" to it… the symbolism of all their history leading them to this point… What can I say… I am a totally sappy girl!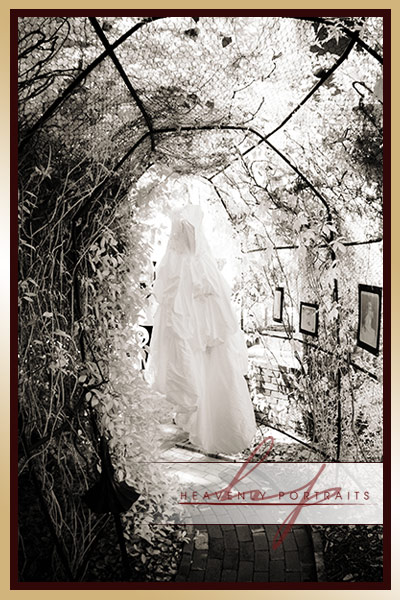 Fun shot of her getting ready!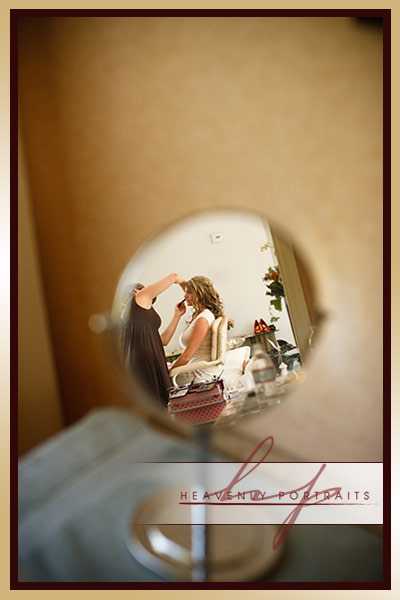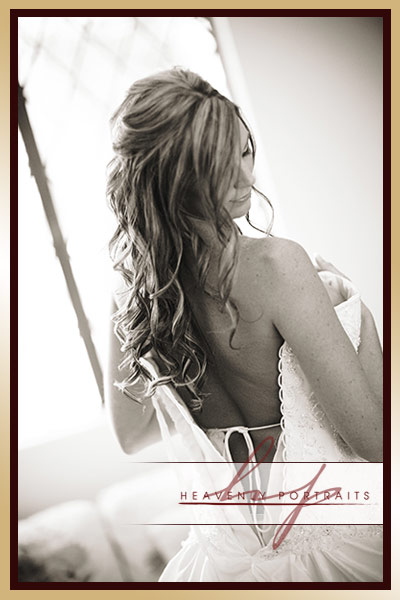 Randy is such a cool guy!  When he proposed to Stephanie, he also gave her daughter, Kendyl a ring!  She was so cute — when I asked to take pics of it, I could tell that she was nervous that I would lose it.  How neat that she valued it so much!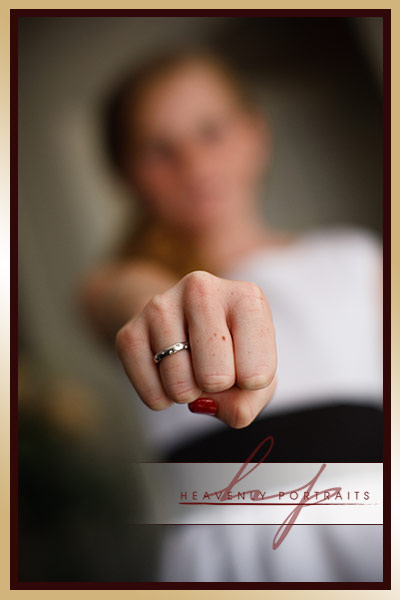 Now the guys had their own "cave" to get ready in.  This place is pretty awesome!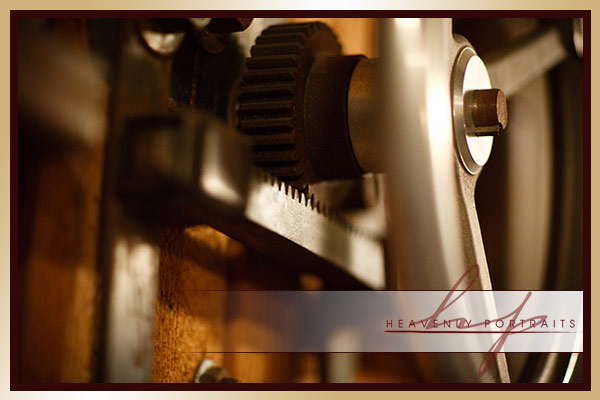 Randy getting ready…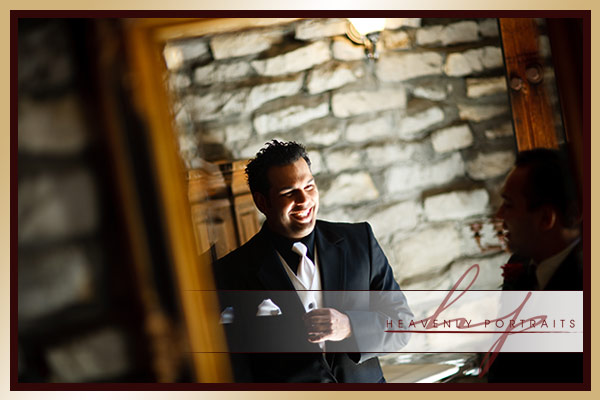 As Stephanie and Kendyl were walking to the ceremony, we were able to capture this special moment between mom & daughter.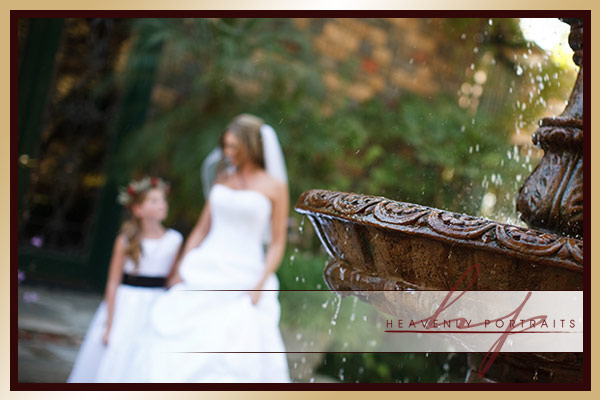 I loved spotting the ring that the best man was holding tightly during the ceremony.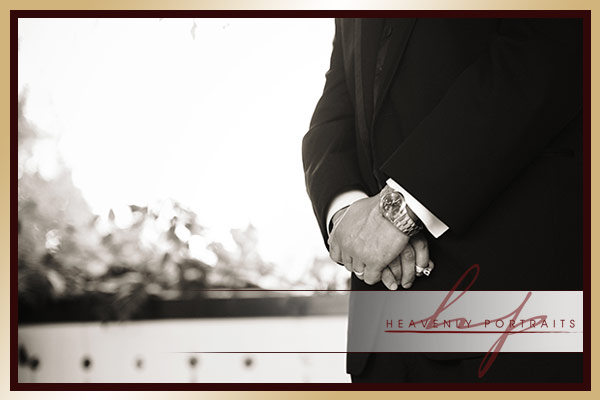 You may now kiss the bride!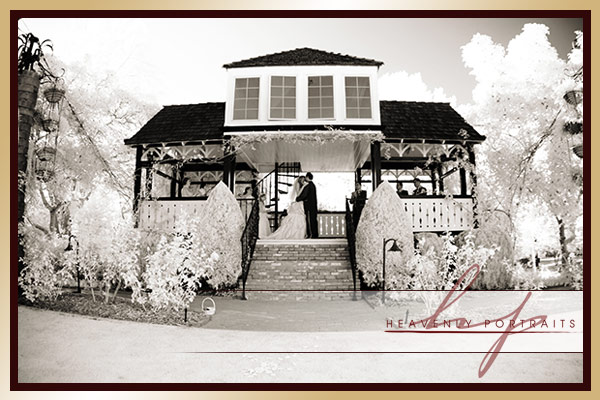 So, I asked Steph why she chose red shoes (of all the fun colors there are to choose!).  She said that when she was about 10, she went to a wedding and the bride wore red, so ever since then, she has wanted to do so as well.  Kendyl wore red too!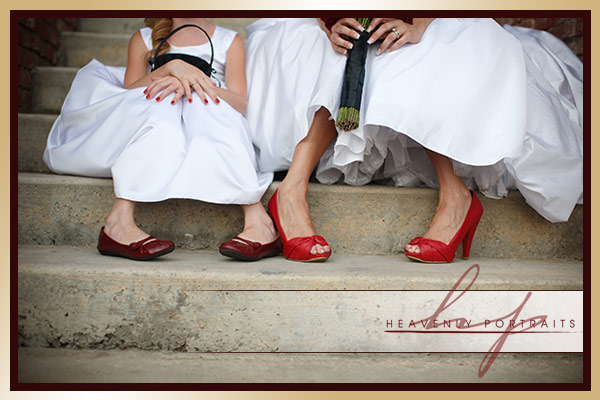 Did I mention that this place has its own train that you can actually ride!!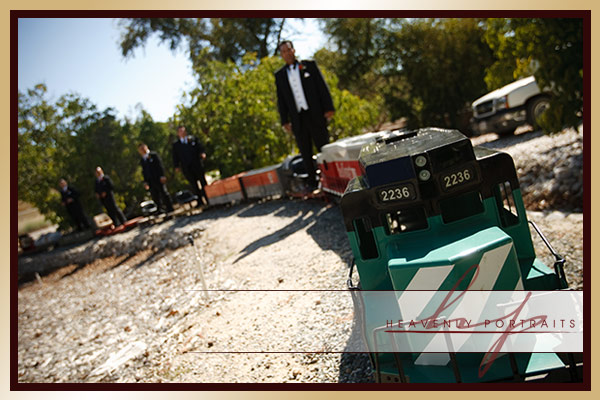 The gorgeous ladies…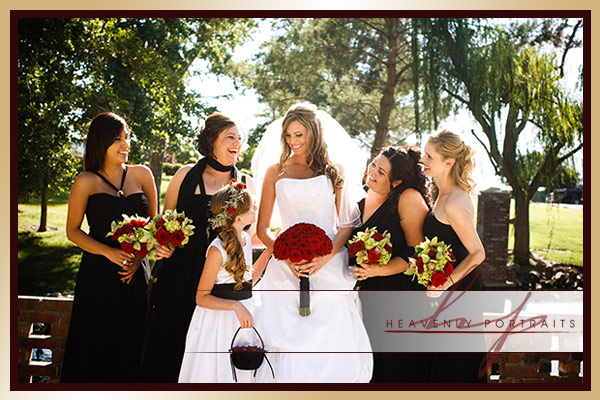 Some hedgemaze shots!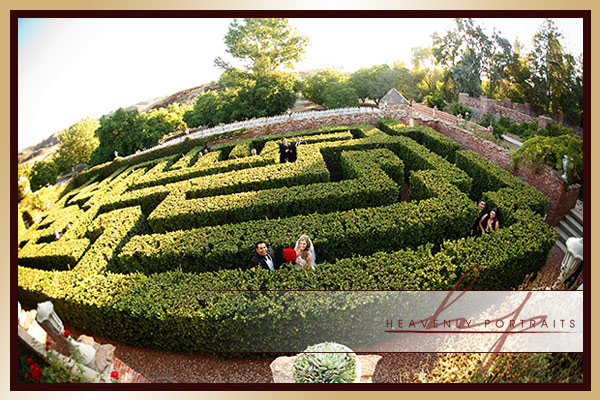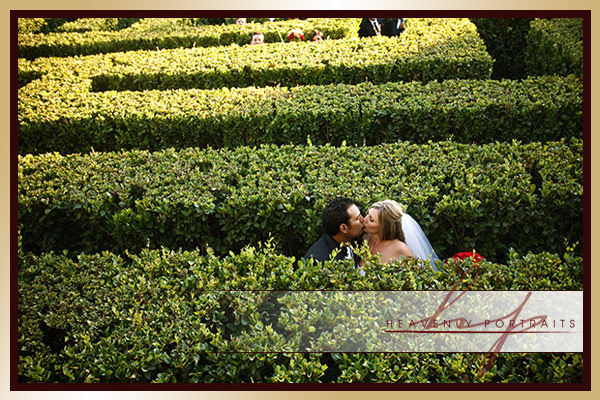 Love the movement in this shot.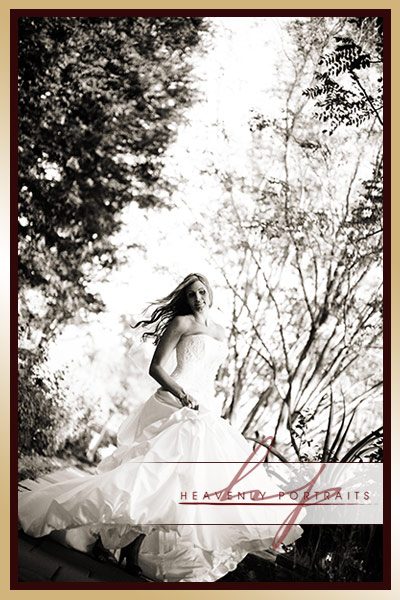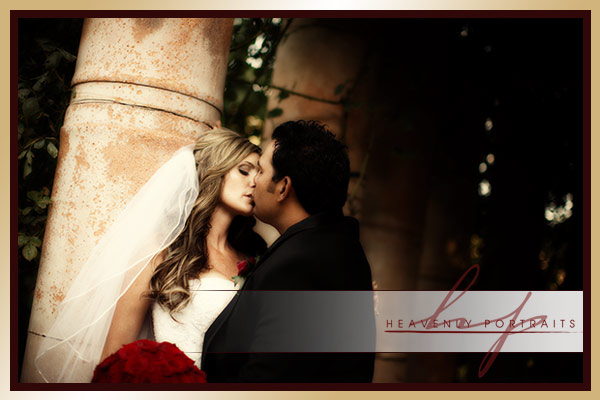 So of the next two shots, who shot them?  We seemed to both have the same idea, but each with our own twist on the moment.  Who do you think shot each one?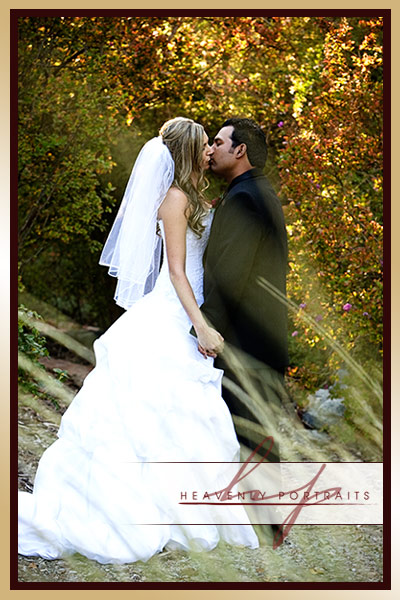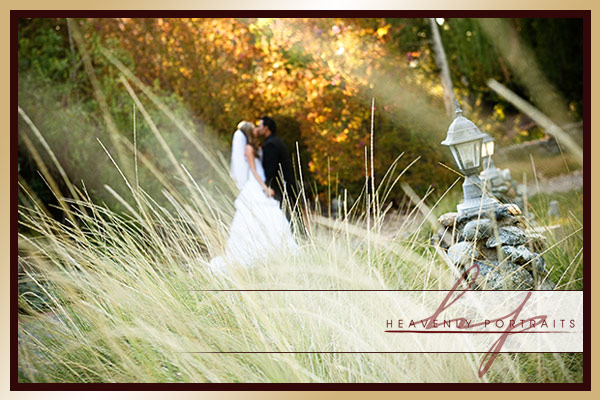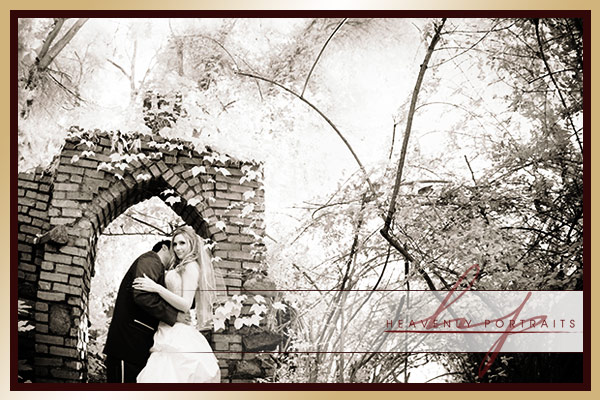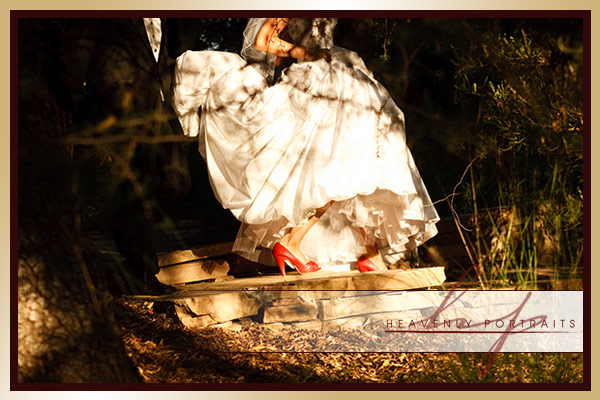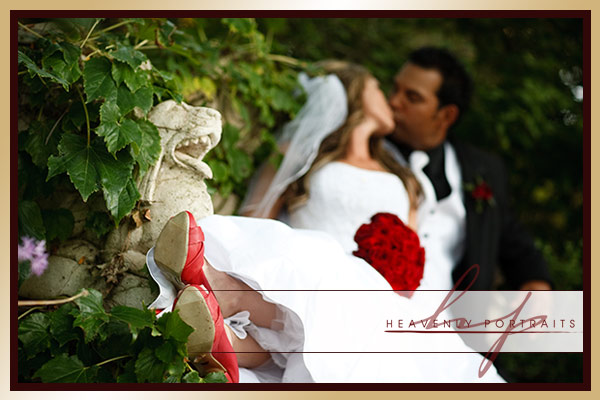 Yes, we even found a bulldozer on the grounds!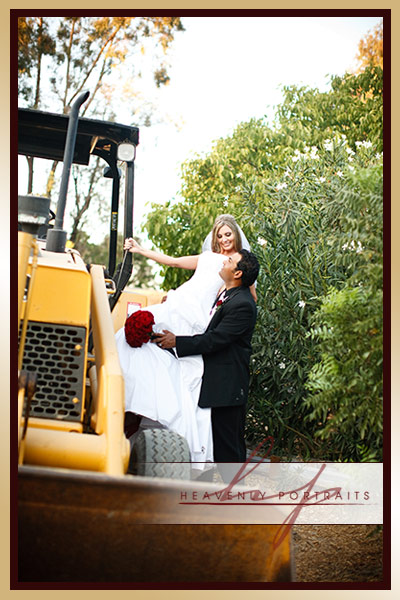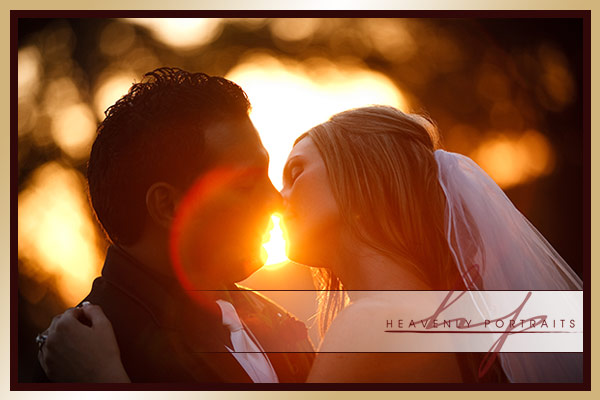 Their gorgeous cake…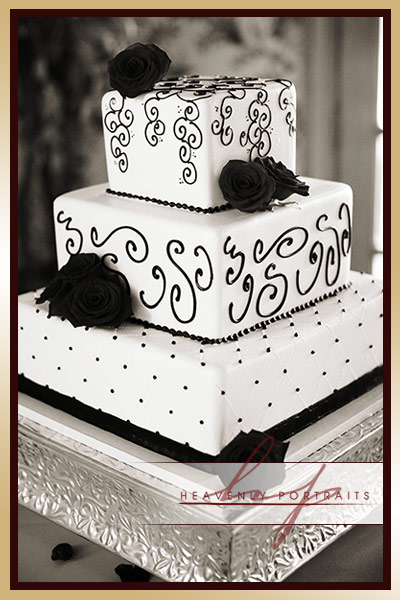 Don't they look joyful and proud as they made their grand entrance!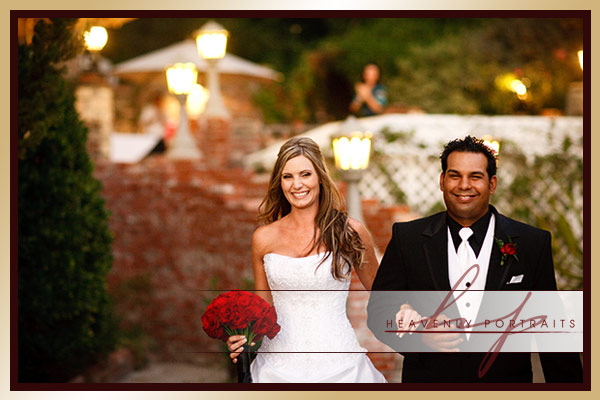 Congrats you two!