Donny and I had a great time last night hanging out with a bunch of our wedding photographer friends!  There was probably 80 of us who got together at Victor's house — photographers from all over Southern California –from San Diego, to LA, to the Inland Empire and the OC!  We spent the evening talking, sharing stories, eating and trying not to talk too much "shop talk"! 

Here Donny and I are with our good friends, Mae and Michael!  You may remember that Mae came along with Donny to do a destination wedding in Puerto Vallarta wedding this past year!  They are such an awesome couple!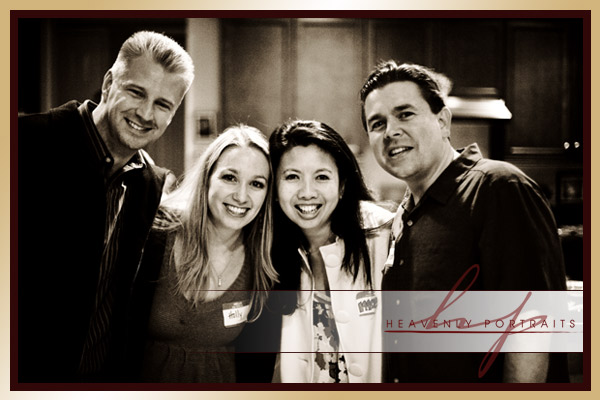 Donny playing with the new Nikon D3 – don't worry — we are still Canon kids!  Can't beat Canon glass!  …however, it was a really nice camera!!  That's Becker chattting it up in the background!
Mae & I …Erwin trying to squeeze in the picture!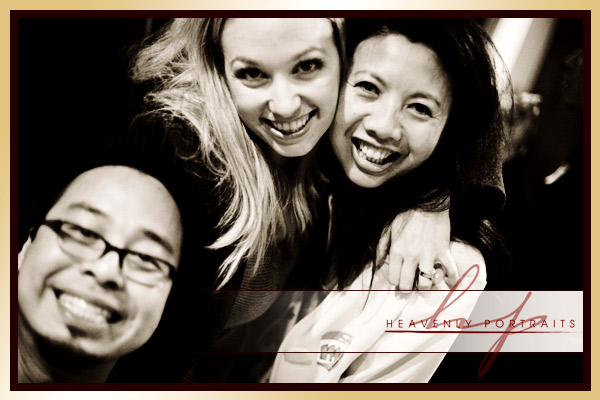 The ever so beautiful Britney posing with her photo booth shots!  We have also had the opportunity to have Britney shoot a few weddings with us!  Love her!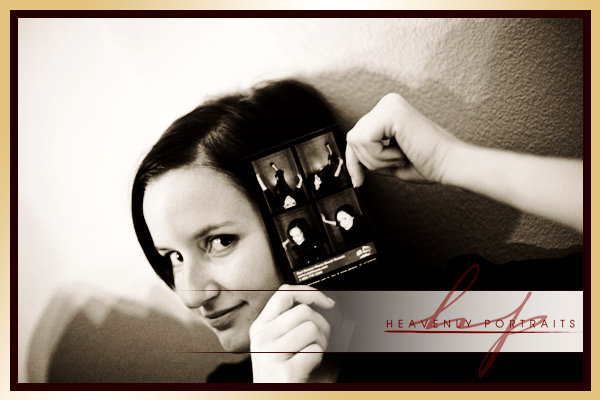 That's Ray in the background, Susan, me and Britney!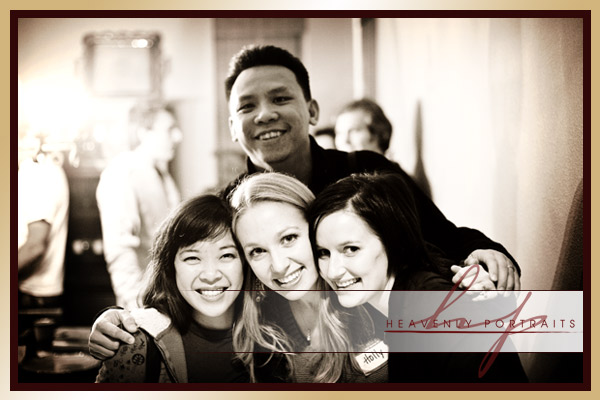 And the host, Victor, giving out the door prizes!