Sarah & Jimmy's wedding was GORGEOUS!  It was held at the Padua Hills Theatre in Claremont with Chantrelles Catering.  Beautiful day. Beautiful bride. Beautiful wedding.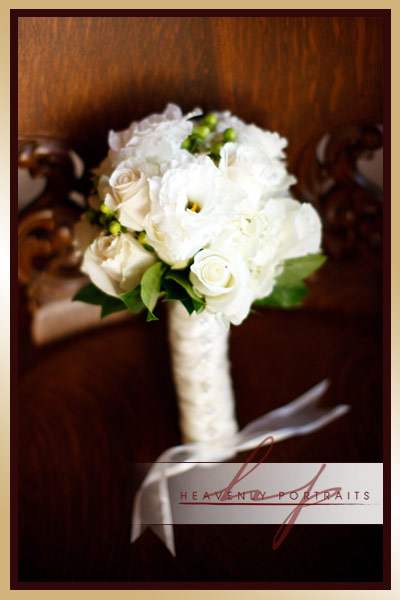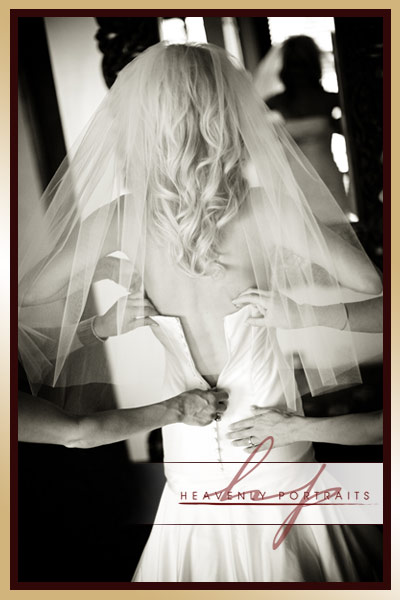 The outdoor ceremony location was covered in a canopy of trees.  It seemed so ethereal.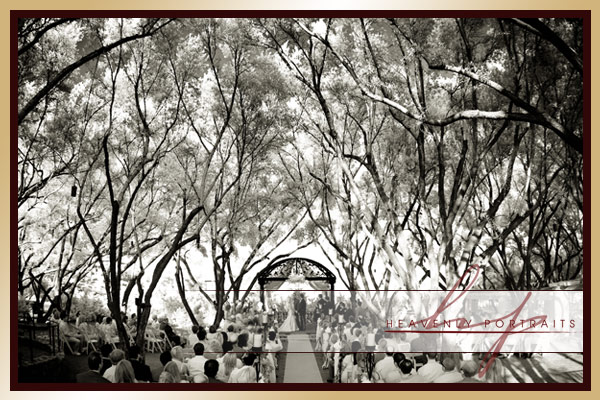 Sarah laughing during the ceremony.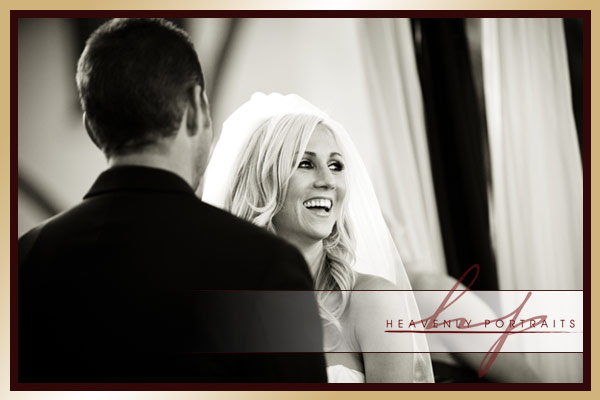 Sarah & all her beautiful bridesmaids.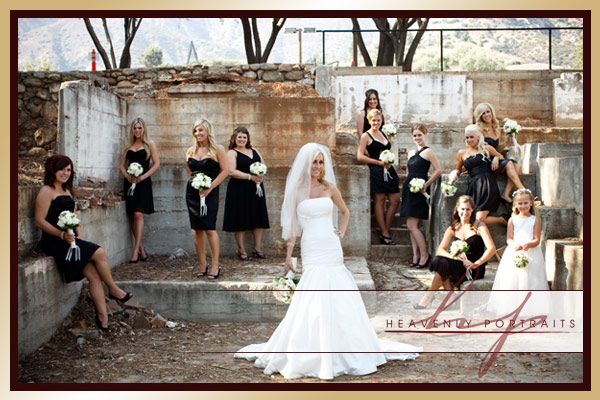 And the wedding party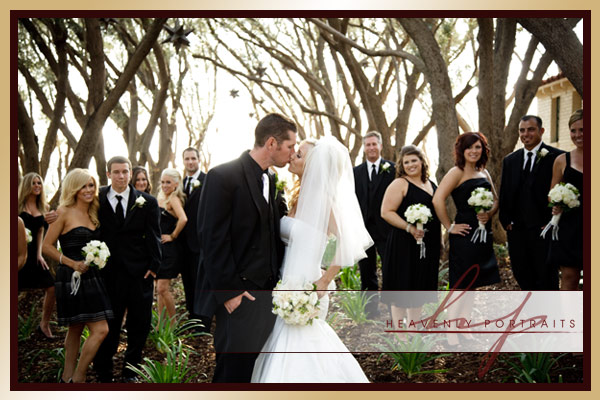 I love this shot of Sarah with her parasol.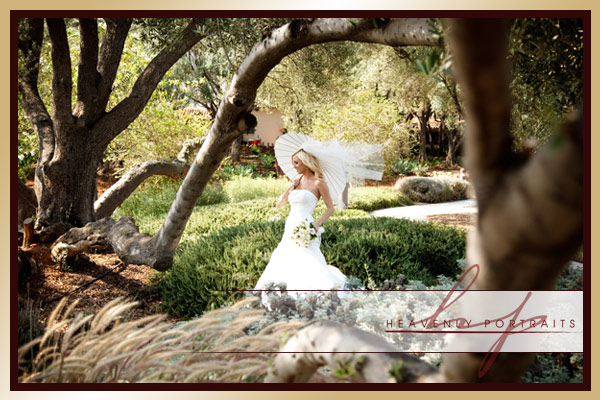 Two stunning views.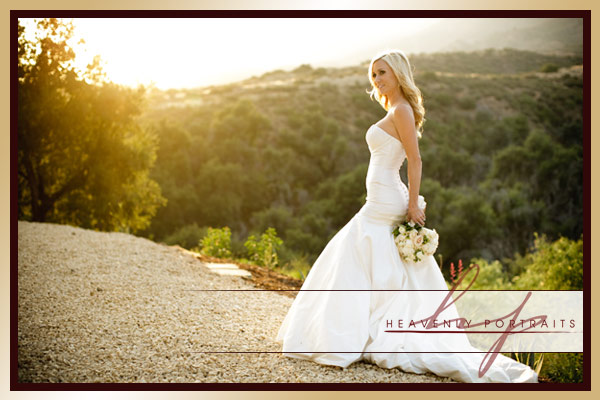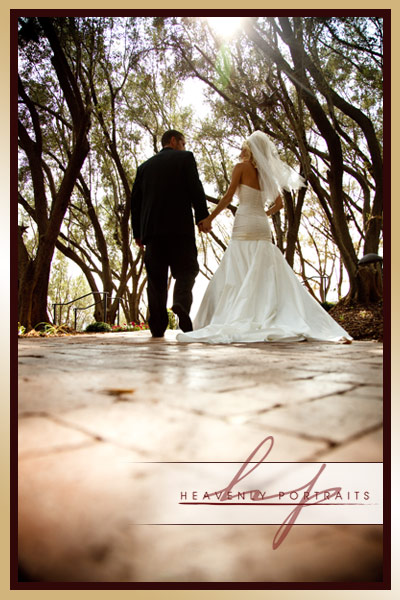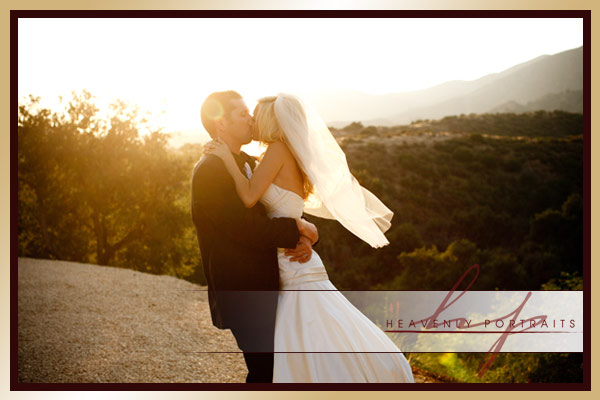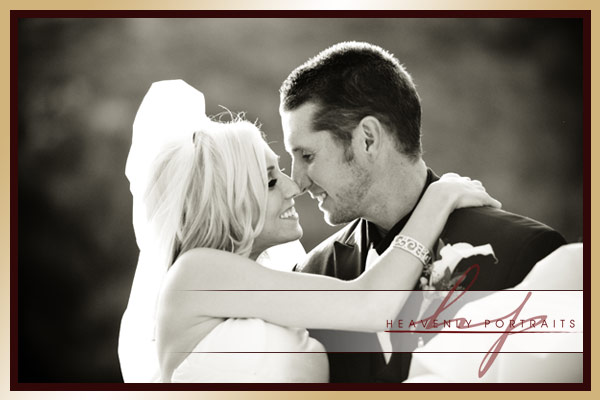 Of course we had to get them out for some sunset shots.  Any time we can get such gorgeous light, we have to take advantage of it!  However, of the next set of 4, I couldn't choose my favorite, I love them all for different reasons.  — So which one do you like most?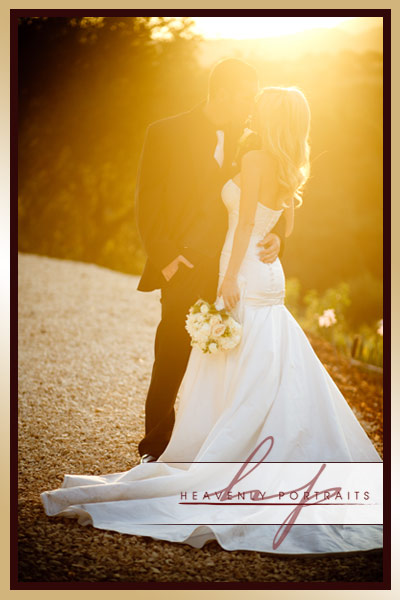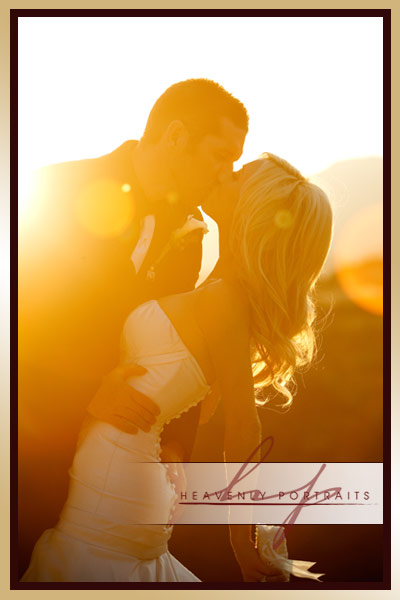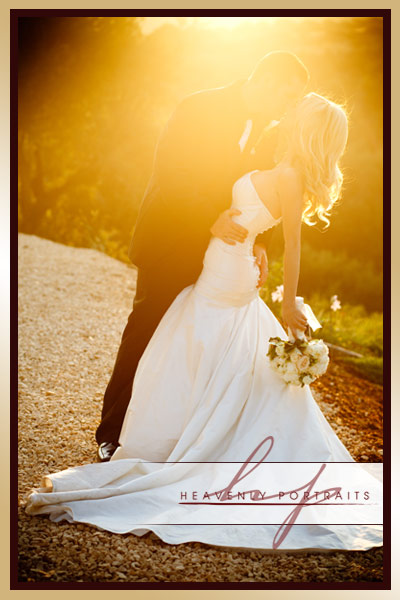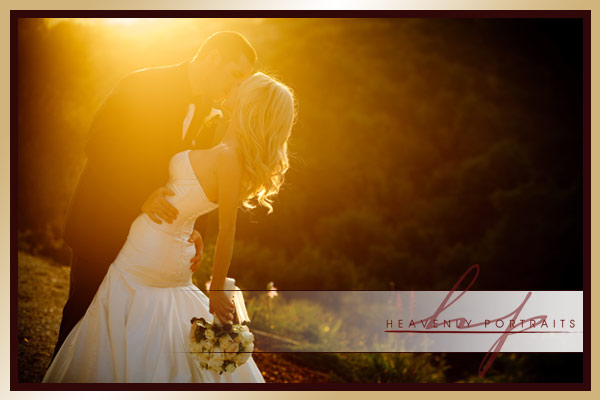 The happy bride and groom enjoying their first dance.