When we talked with Aimee & Chad about what kinds of things they like doing together, they said that they love surfing.  We immediately couldn't help but suggest that we actually GO surfing for their engagement session!  They were all over it and had a great time with the shoot!  We posted their teaser a while ago and are just getting the chance to share more of their totally rad images.  We can't wait for their wedding at the Pasadena City Hall in October!!
We started off on the ferris wheel and I don't remember what this reaction was to, but I love it!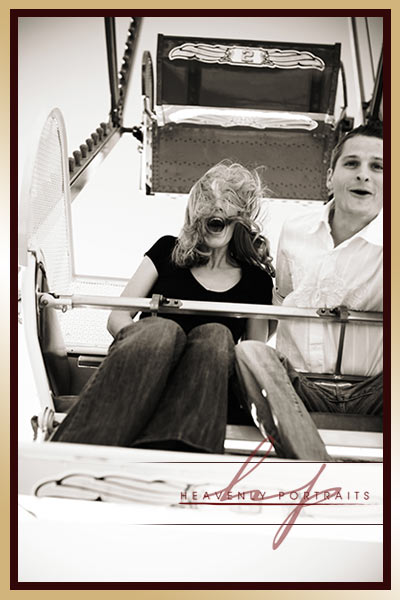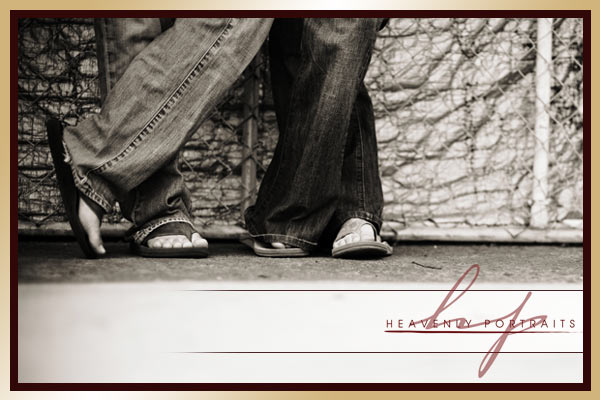 Aren't they sweet together!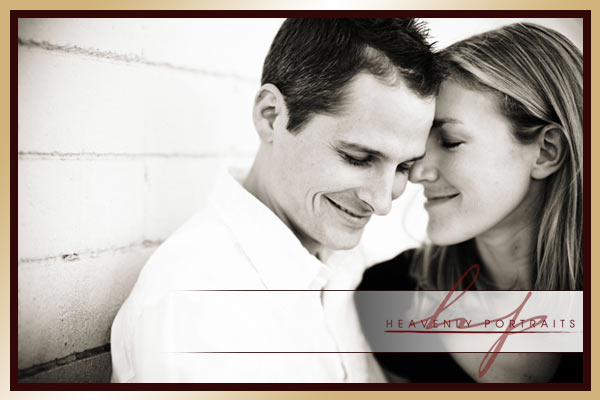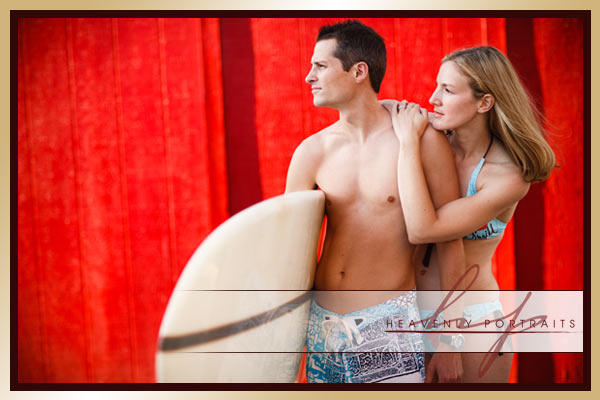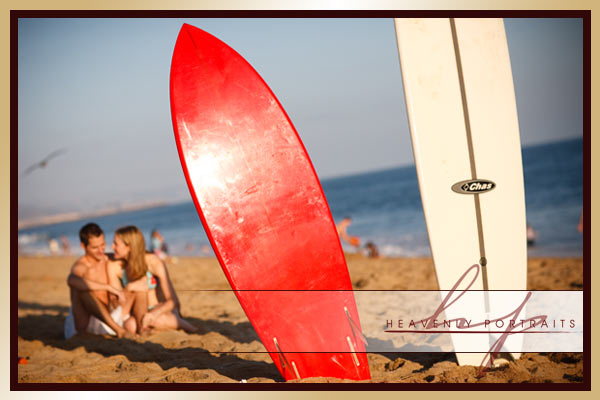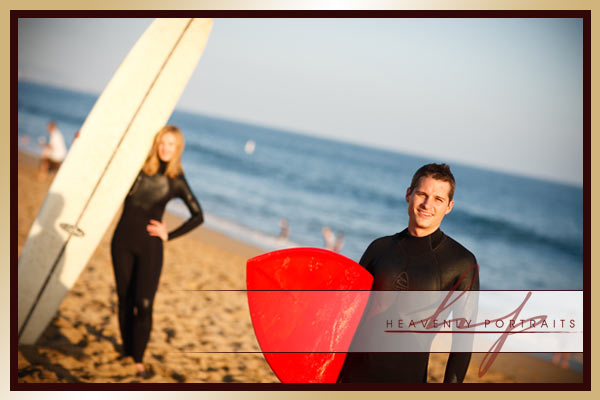 I love this next shot!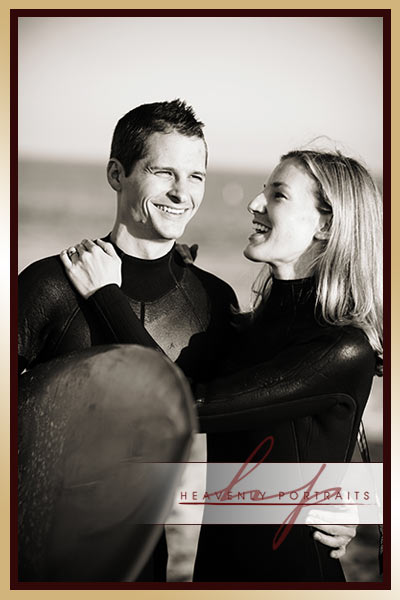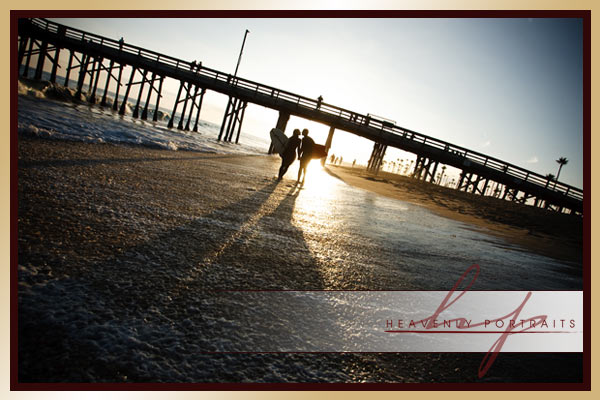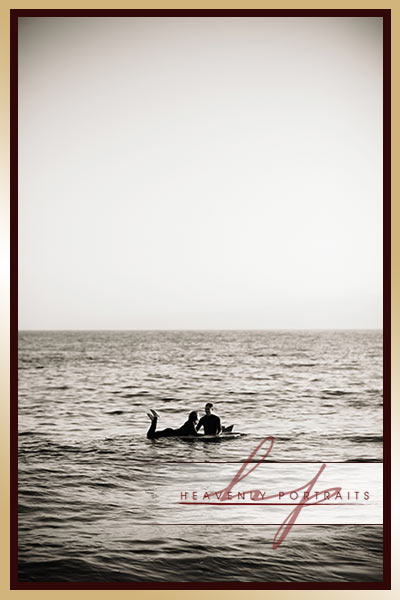 Chad even managed to catch a wave on the way in!