Happy New Year!!  Gosh, we can't believe it is already 2009!  This past year has flown by!  We have been way too busy for our own good (thanks to all of our wonderful couples and families) and as such with the holidays and all we have slacked a bit on our blog the past few weeks…. but we're back and ready to go with tons of stuff to post!!
We started off the new year in true Heavenly Portraits style.  We took Jan 1st off, and were back with cameras in hand for our first photo-shoot of the year today.  We were so blessed to meet little Kennedy who was born on Christmas Day!  We'll post pics of her soon!
We also have been wanting to post a congratulations to Jess & Jeff, whose wedding we photographed, which was recently published in the Knot's Spring/Summer 2009 version!  You can view more of their gorgeous wedding on the knot's website or see their slideshow that we posted previously!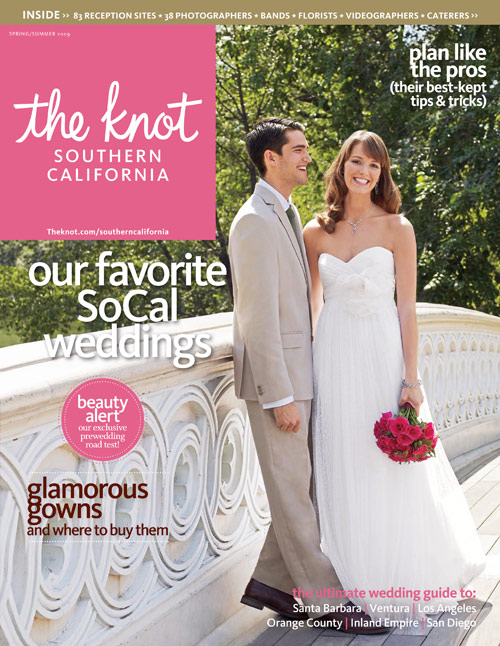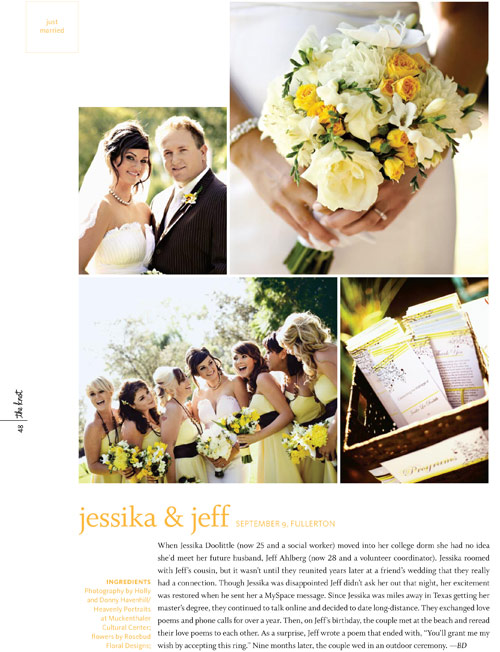 Fun note: In the pic of all the bridesmaids you can see the 2nd girl from the left is Erika.  We just photographed her and Mike's wedding at the end of 2008 and we will be posting their wedding photos soon as well!
Congrats again Jess & Jeff!  You guys were gorgeous and your wedding was definitely worthy of being published!