What a fabulous wedding it was! I have been waiting to post the images from this wedding for what feels like forever because we were so excited about so many of the images! Heather & Milan are one of those couples that make you melt. They are so cute together and are both so darn good looking that you immediately become jealous… in a good way! They planned their wedding to be at the Lido Isle Yacht Club in Newport Beach…
We started off the day getting some beautiful detail shots…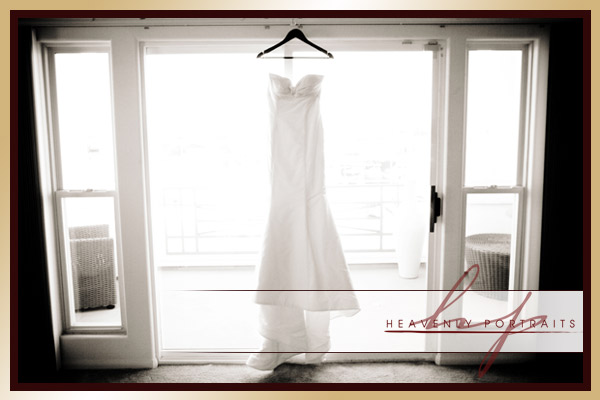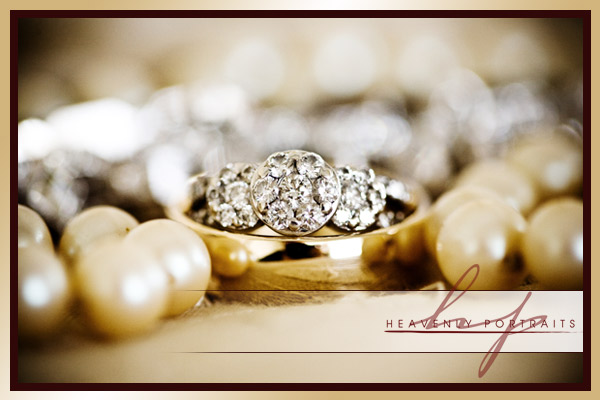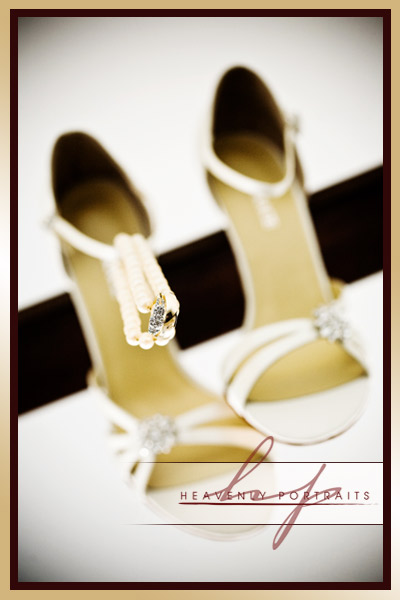 It was really difficult to find Heather laughing…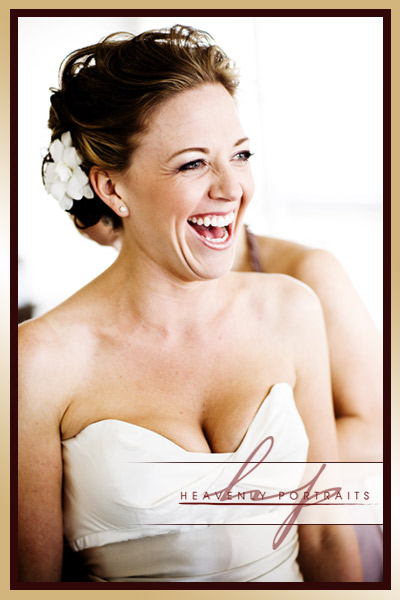 Almost never laughing…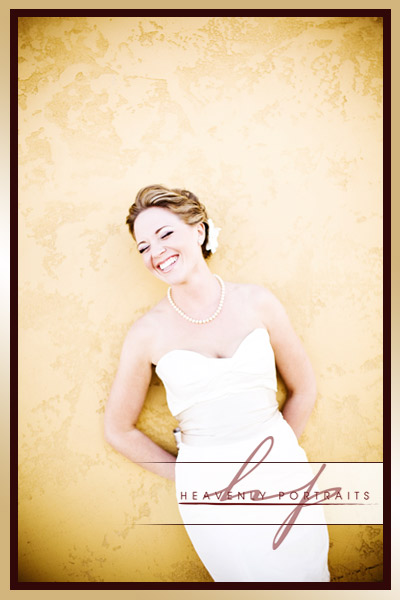 Seriously — had a REALLY hard time getting her to smile! … j/k … this is actually a shot of when Heather & her bridesmaids were looking through the guest sign in book of their engagement photos!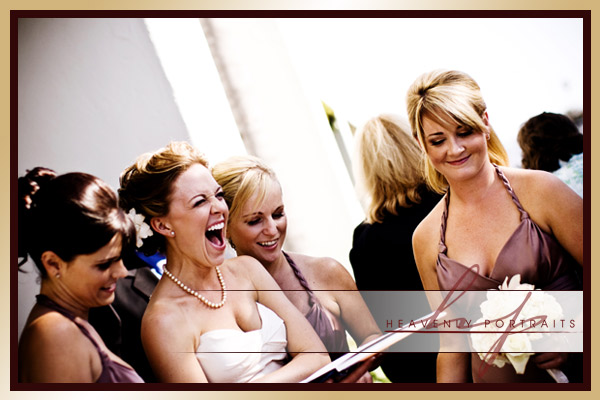 The groom and groomsmen had a spectacular grand entrance as they cruised in on a boat!!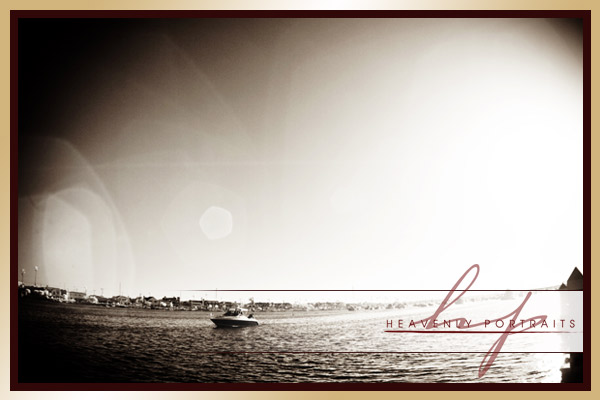 With the ladies not too far behind…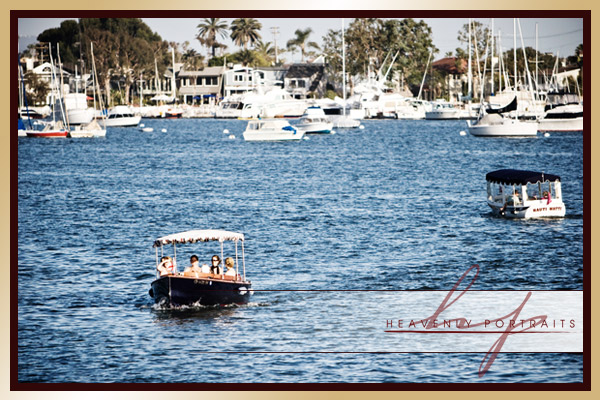 The beautiful ceremony was held at sunset on the dock with their closest family and friends surrounding them.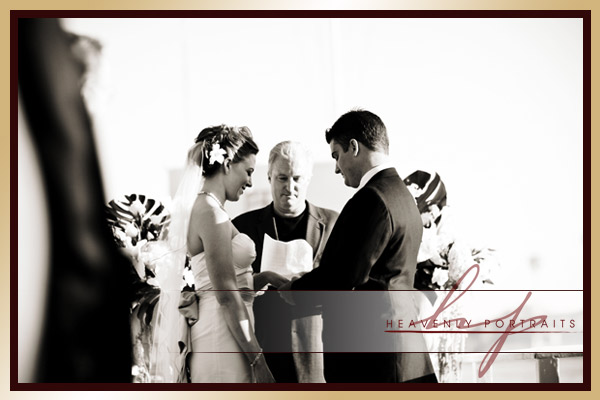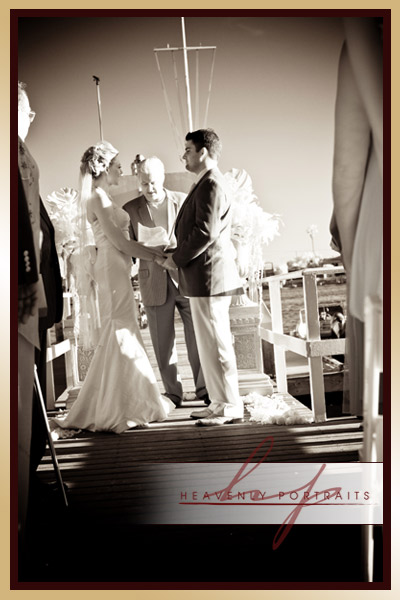 The beautiful ladies…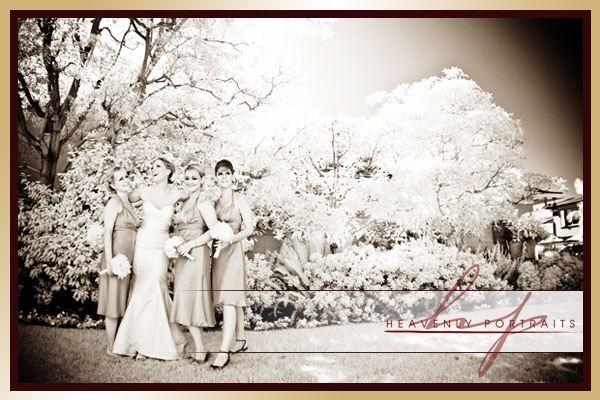 And some pretty studly guys… All four of these gorgeous men are brothers… that is a GOOD gene pool!!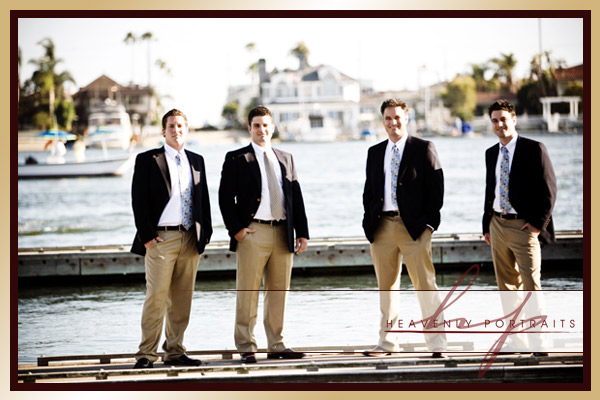 I think they are pretty much guaranteed cute kids!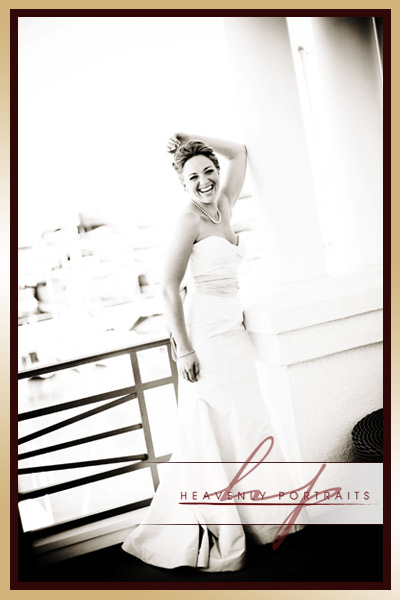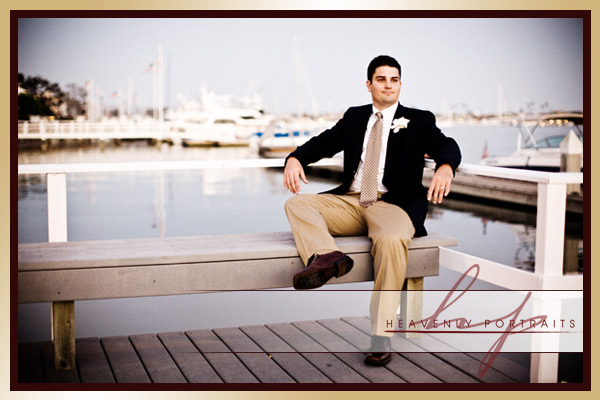 This is probably my favorite image of the day. I love everything about it. I love the mood, the color, the sun… The only thing I don't like about it– is that Donny shot it and not myself!!! (We are only SLIGHTLY competitive!)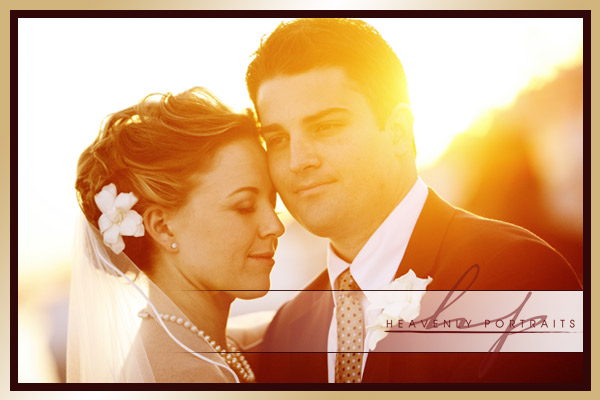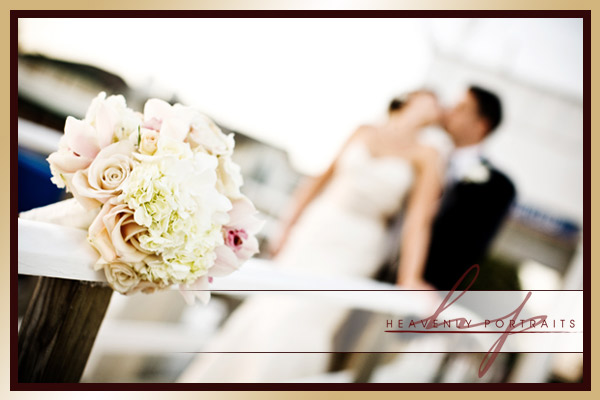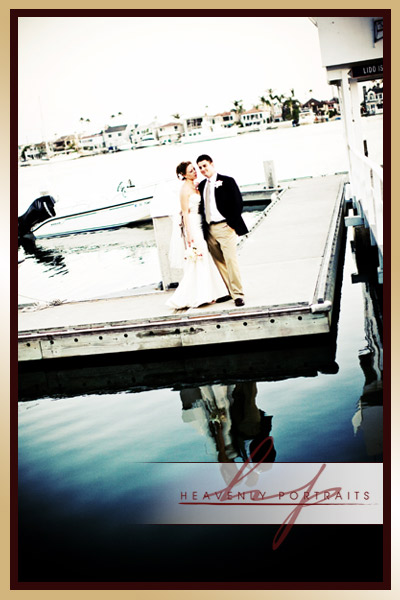 You know… Donny always claims that I am a "rule follower"… and I have to admit that I usually am. However, it doesn't really apply when I want to get a good picture! All bets are off — especially when it means trespassing to get a good shot!!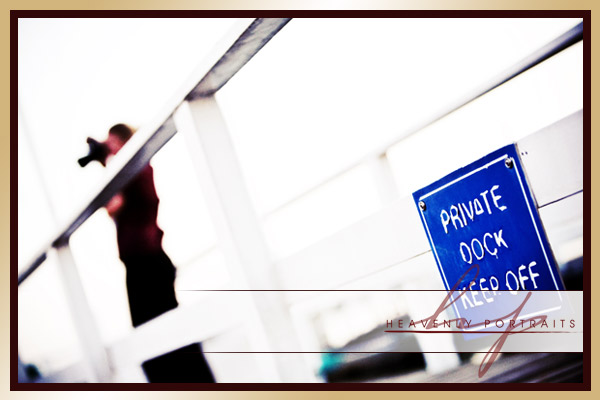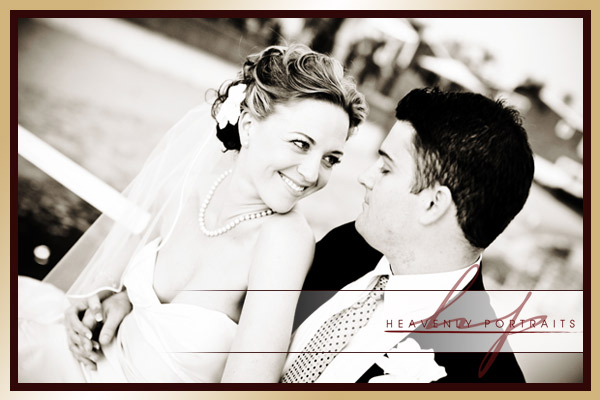 Milan — I think Heather should get anything she wants when she gives you this face!!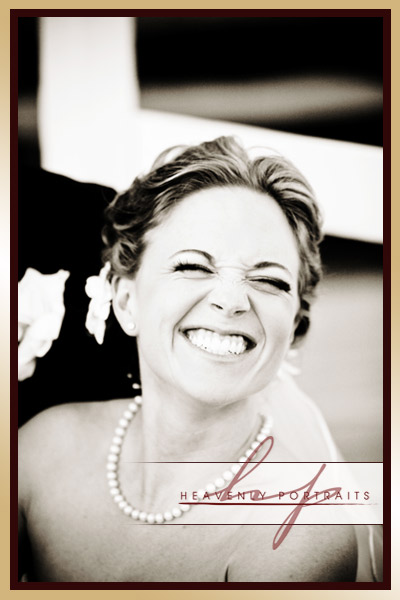 And a few details from the reception…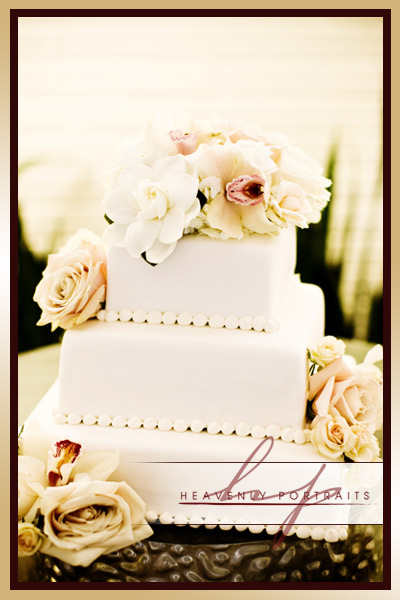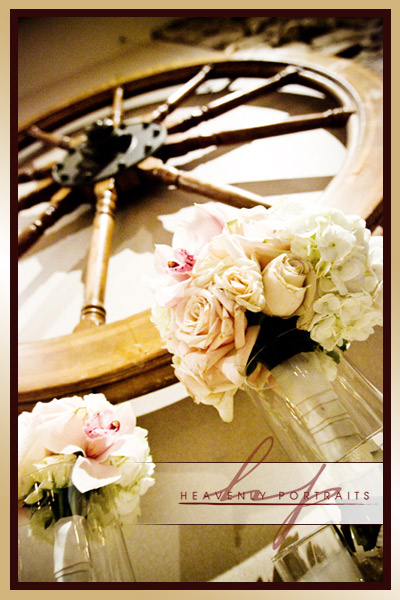 Heather was so excited to get a "Groom's Cake" as a surprise for Milan! She had it designed in the shape of a couch because Milan owns a pretty awesome furniture company! If you are in need of any furniture (which most newly married couples are!!!) you should totally check out his site www.furniturefromhome.com!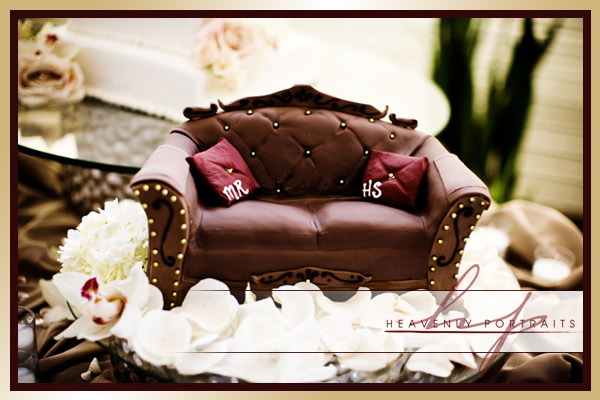 They were so sweet and romantic on the dance floor… truly magical!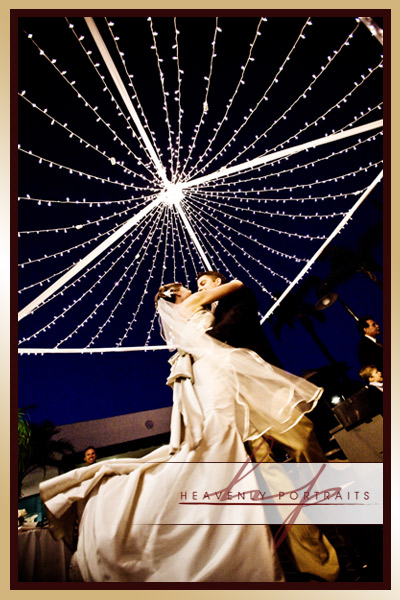 Congrats you two! It was a fabulous day and we are excited to see you enter this next stage in life!