Madeline & Ben's wedding was totally awesome!  I've been working on designing their album and I don't even know how we are going to fit all the fun details and special moments into it!  LOL – it was hard to just choose a handful of images to highlight on here, but here you go!
The whole thing took place at the historic Mission Inn.  I loved that Madeline took our advise and chose to get ready in a suite with lots of natural light for pictures sake! Thanks Madeline! 

Here's a few pics of her gorgeous wedding dress.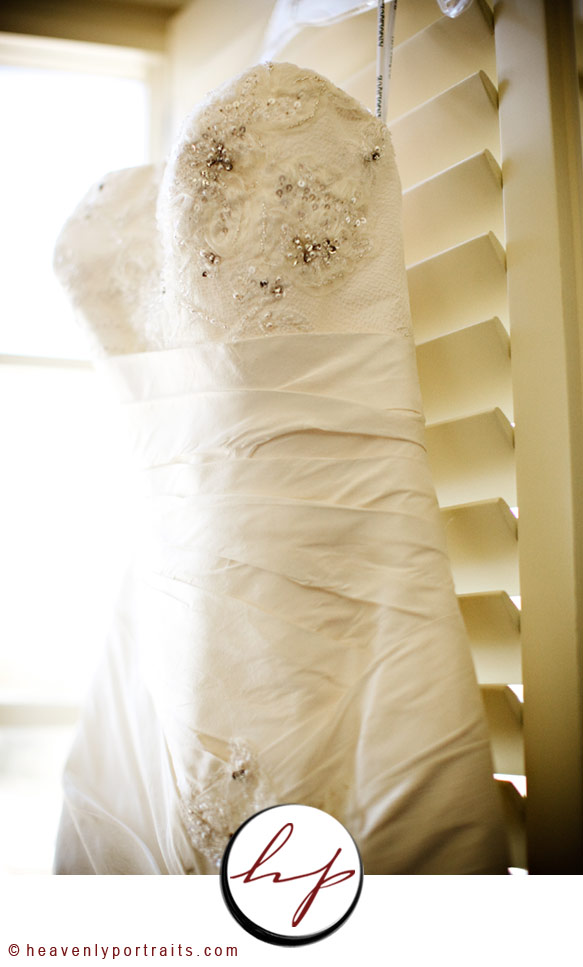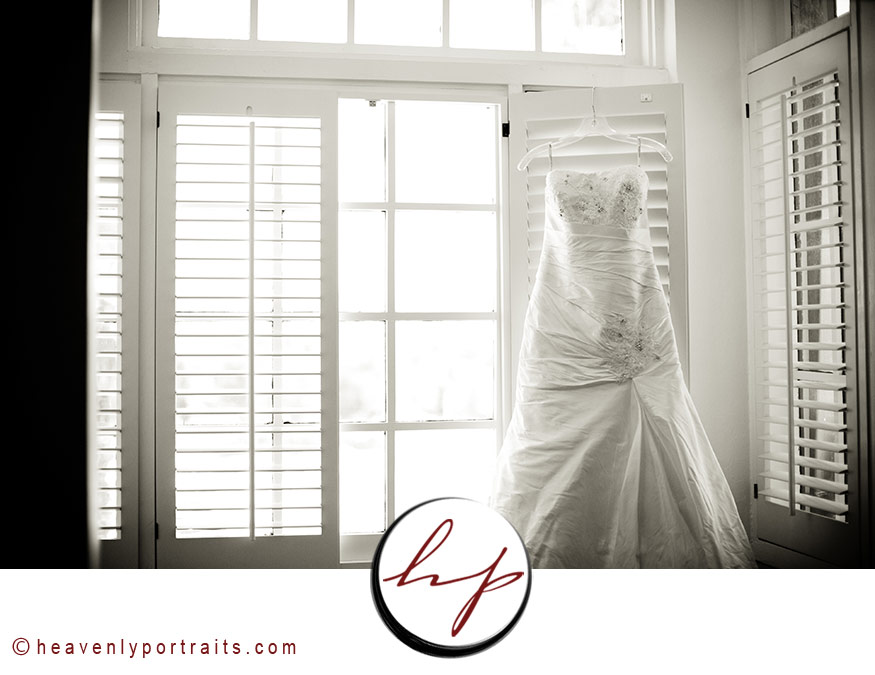 And these freaking stunning shoes! — all the bridesmaids had matching ones as well!  You know, I am much more of a flip-flop girl – but  I would SO wear those!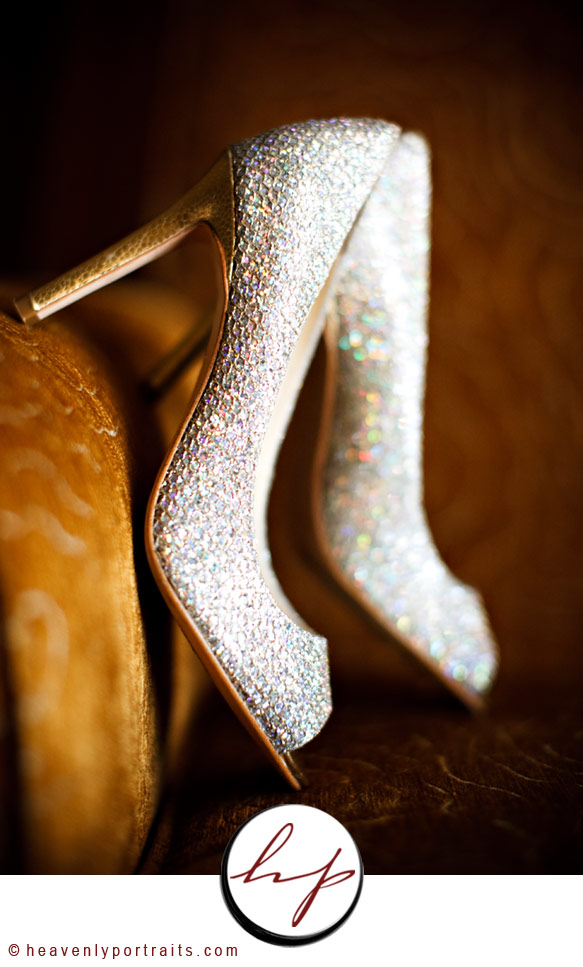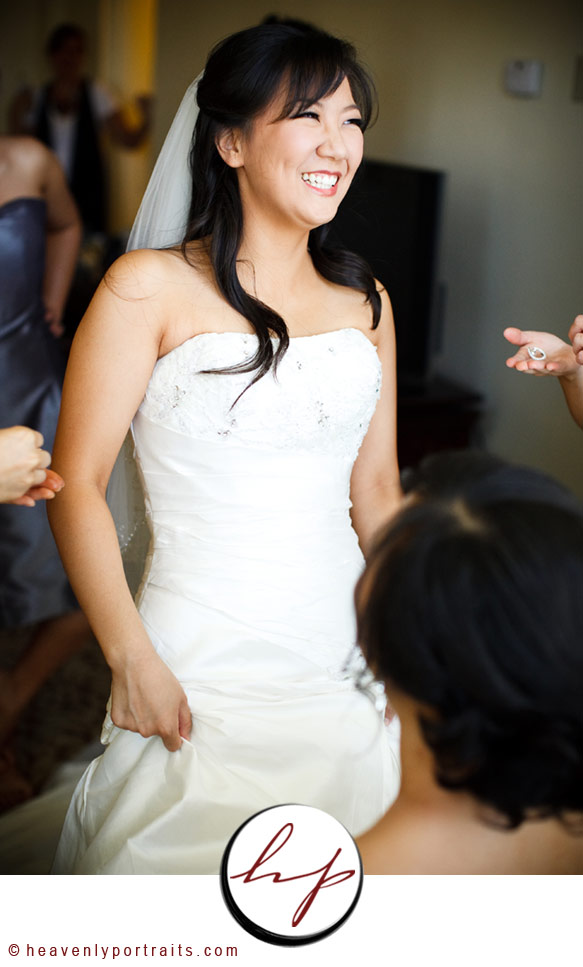 The ceremony…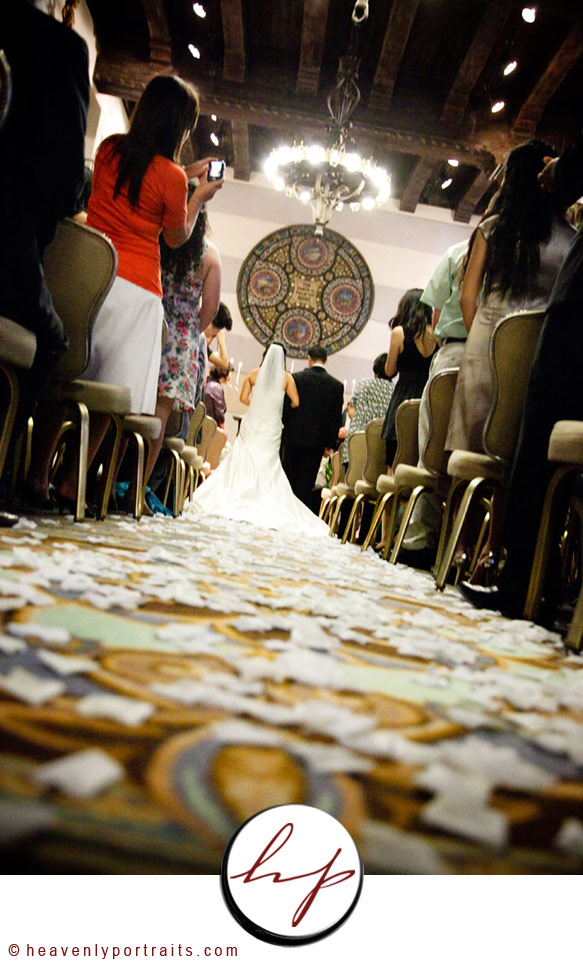 Ok, so I seriously am amazed sometimes at Donny's vision and creativity.  I was standing up there the whole time during the ceremony and never once noticed that beautiful heart shaped candelabras!  I loved how he framed them in them!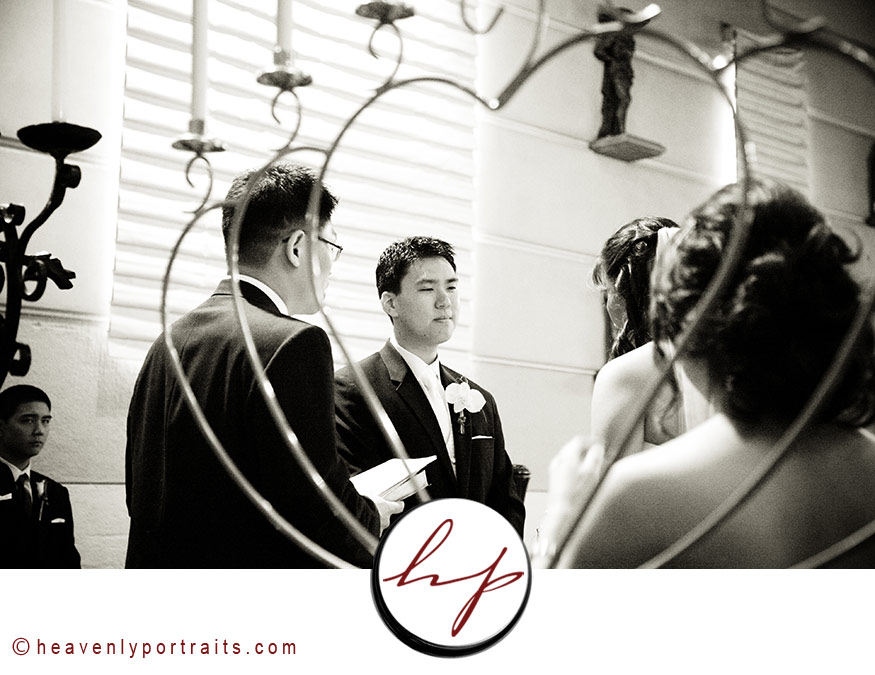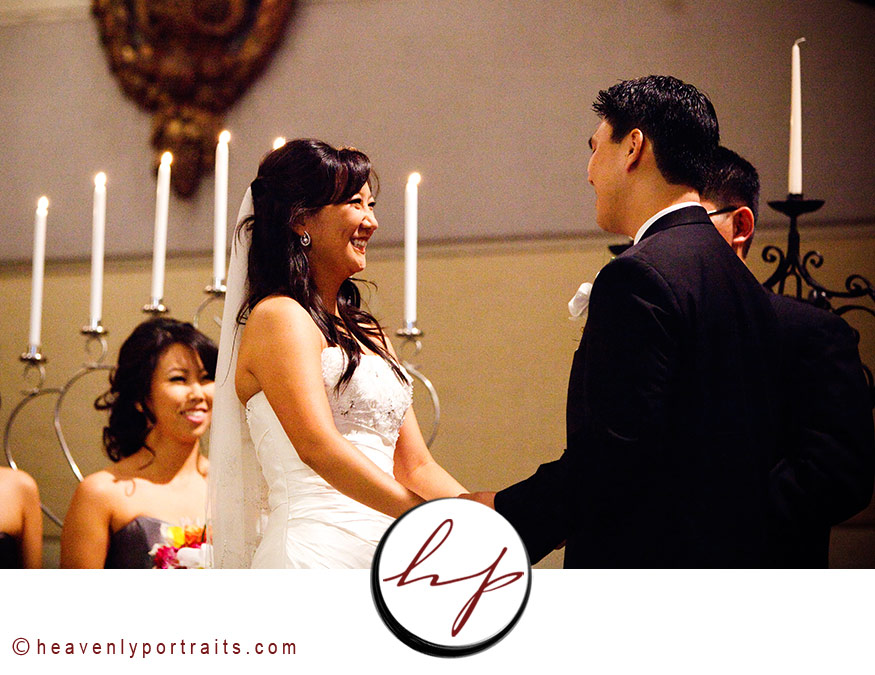 After the ceremony, all of the guests came out onto the patio and celebrated with the newly married couple.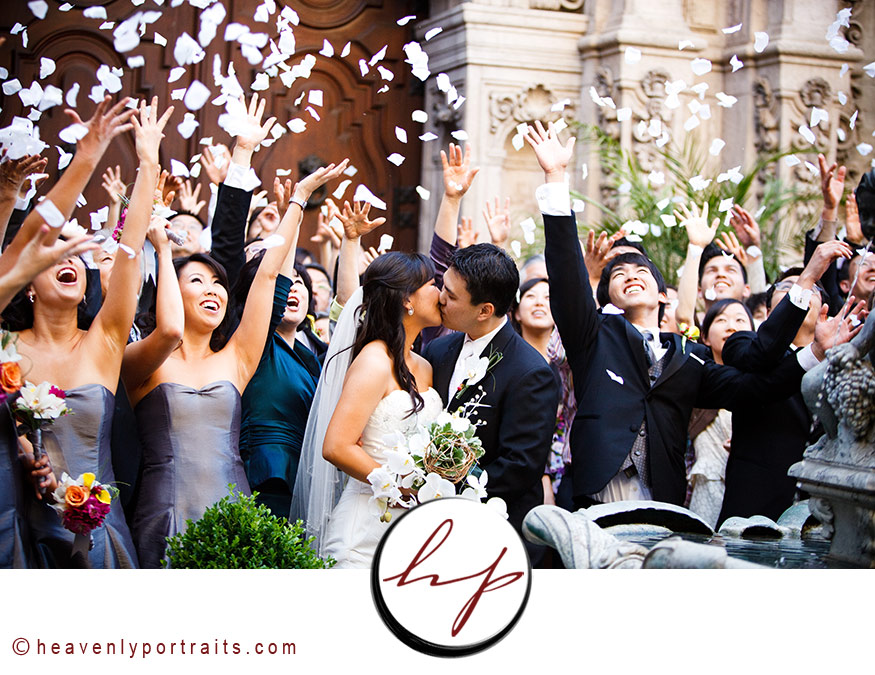 And a few pictures of the wonderful wedding party.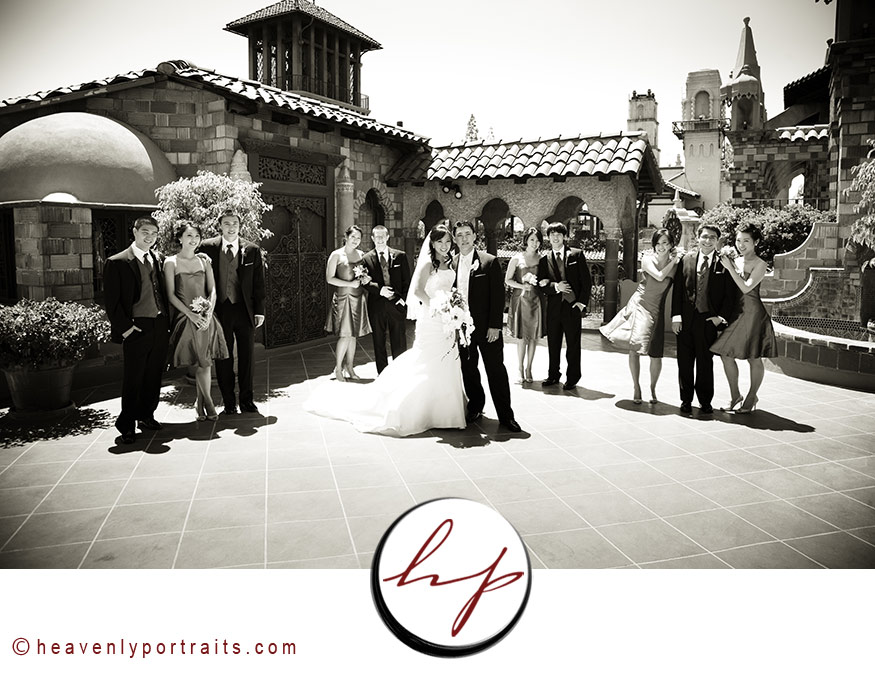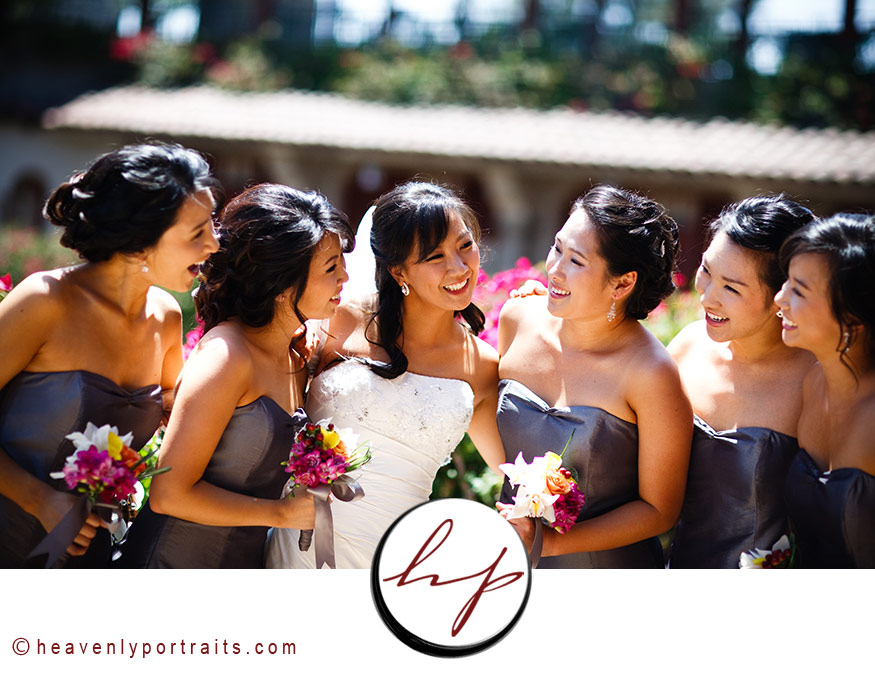 We have so many fun & beautiful shots of Madeline & Ben interacting and playing together!  They were so sweet!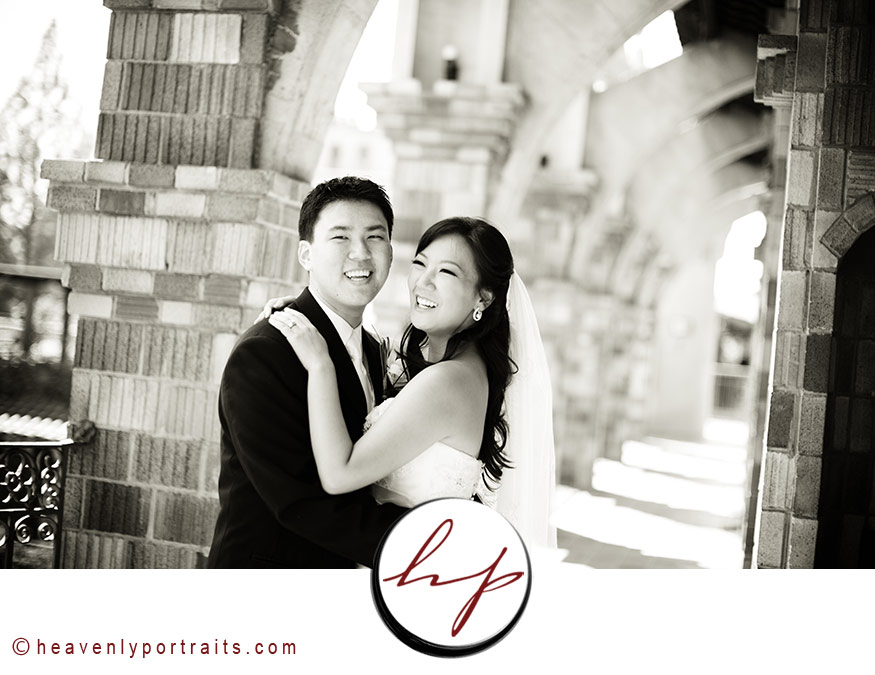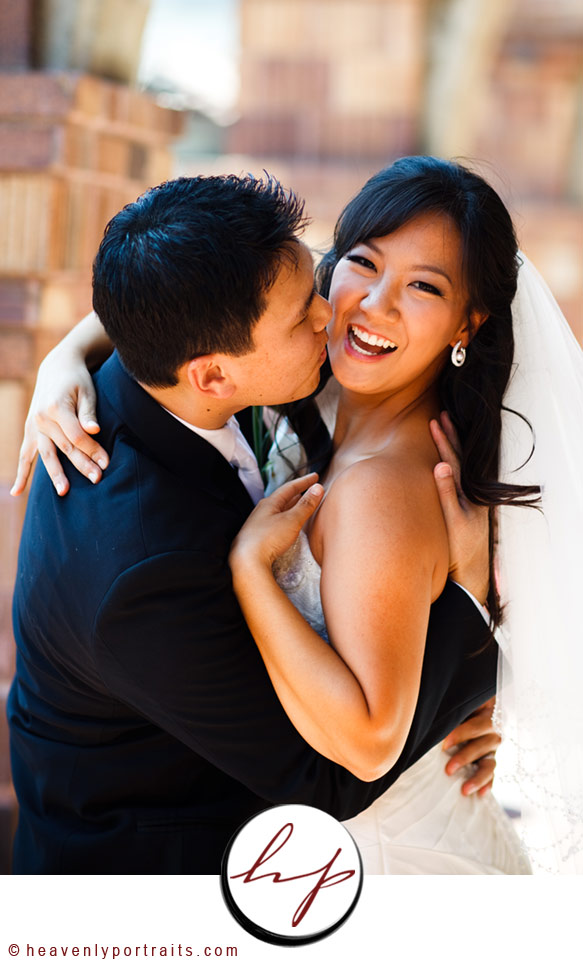 And some romantic ones as well!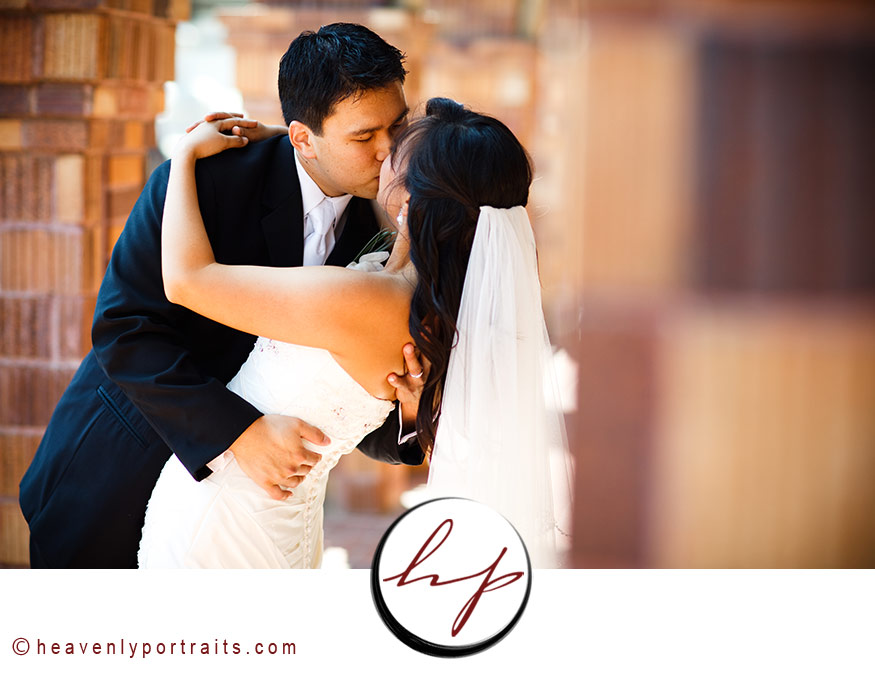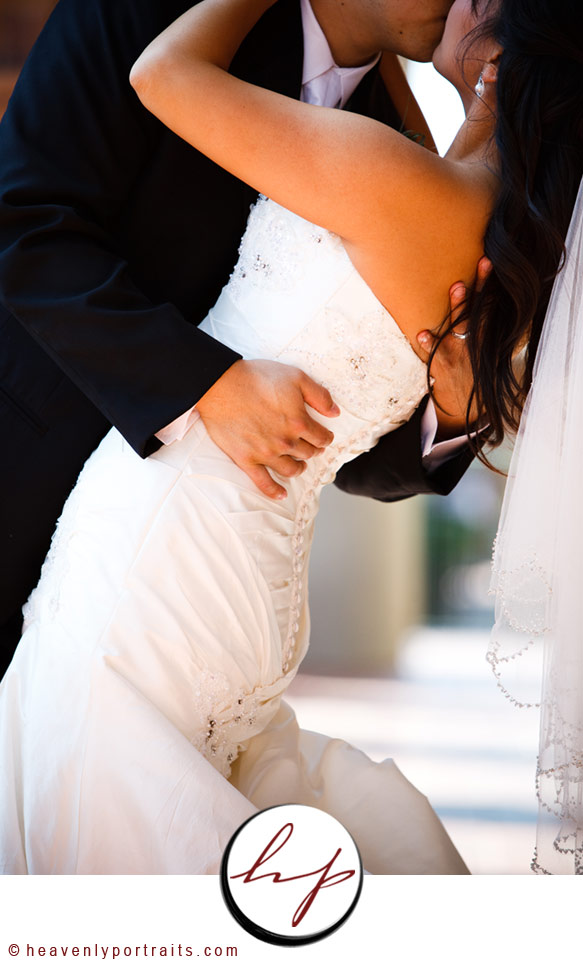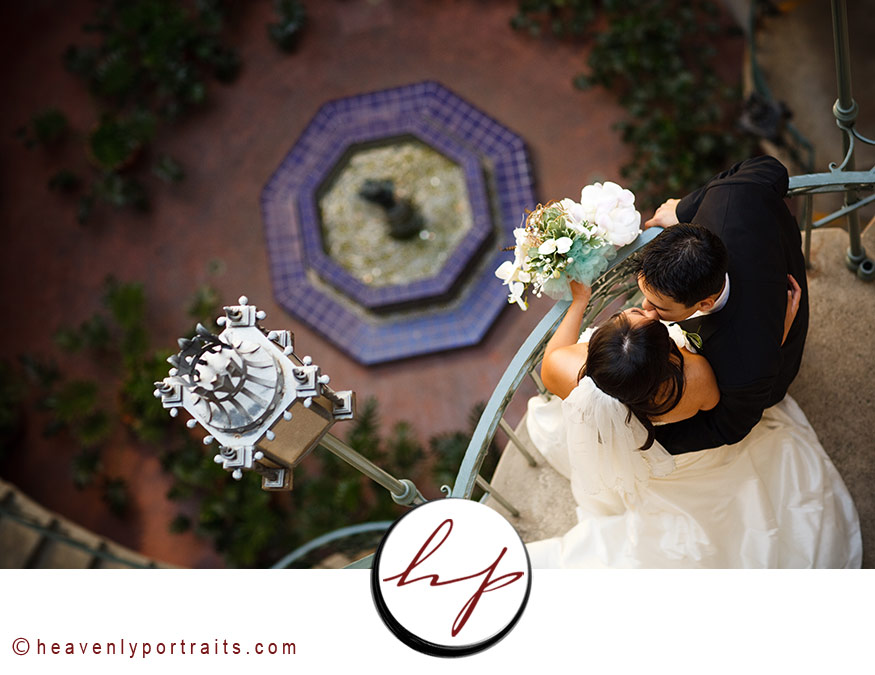 The rotunda at the Mission Inn is a "must-have" shot.   The spiral staircase is beautiful!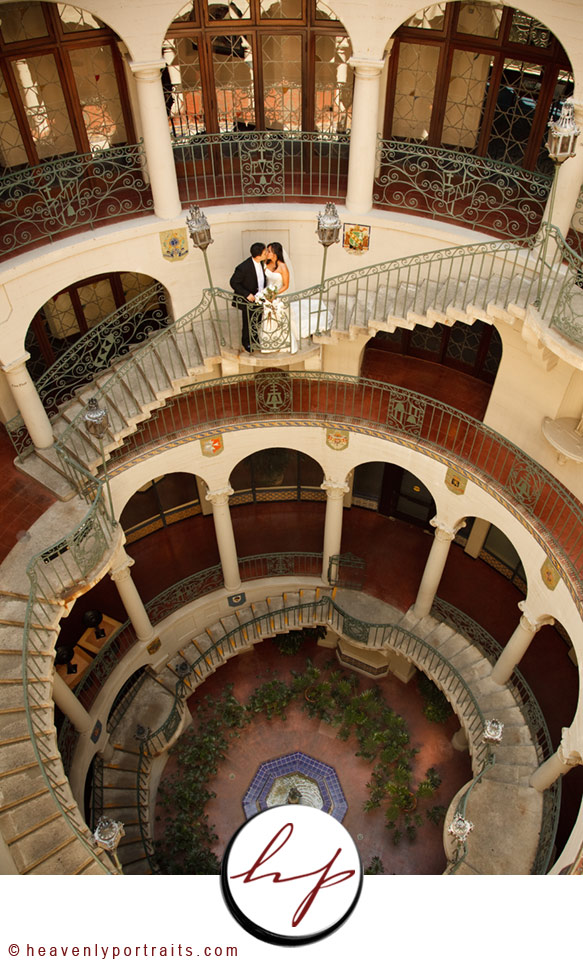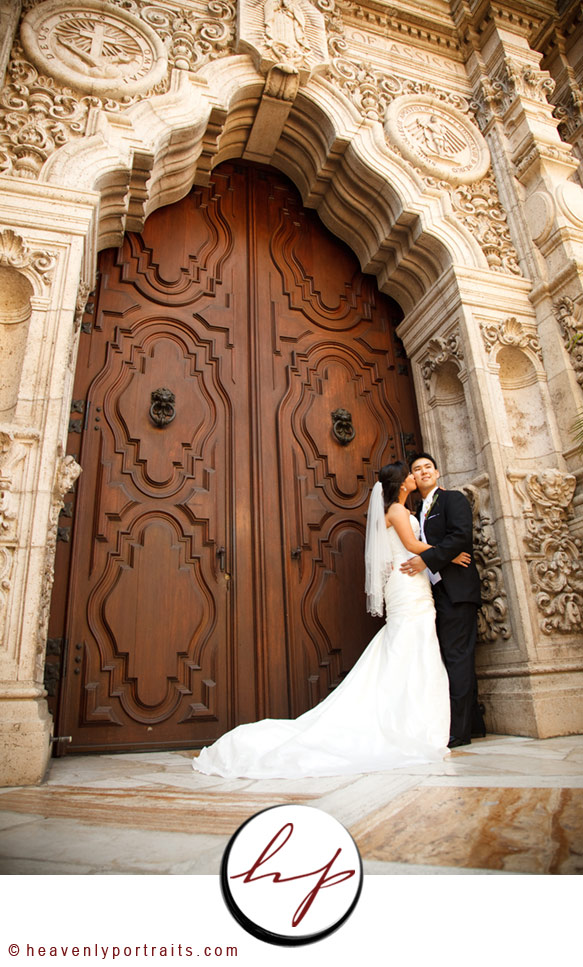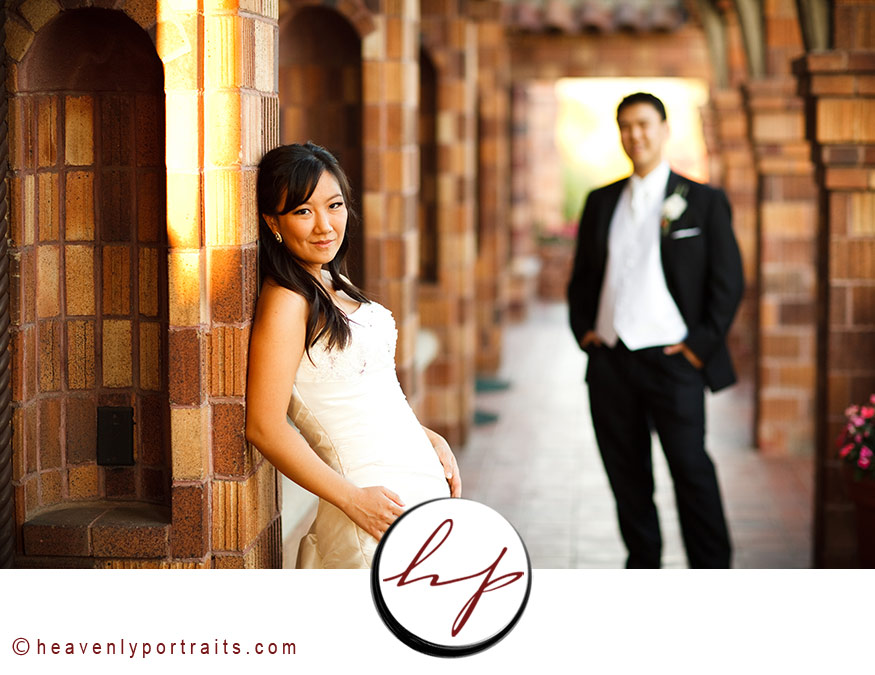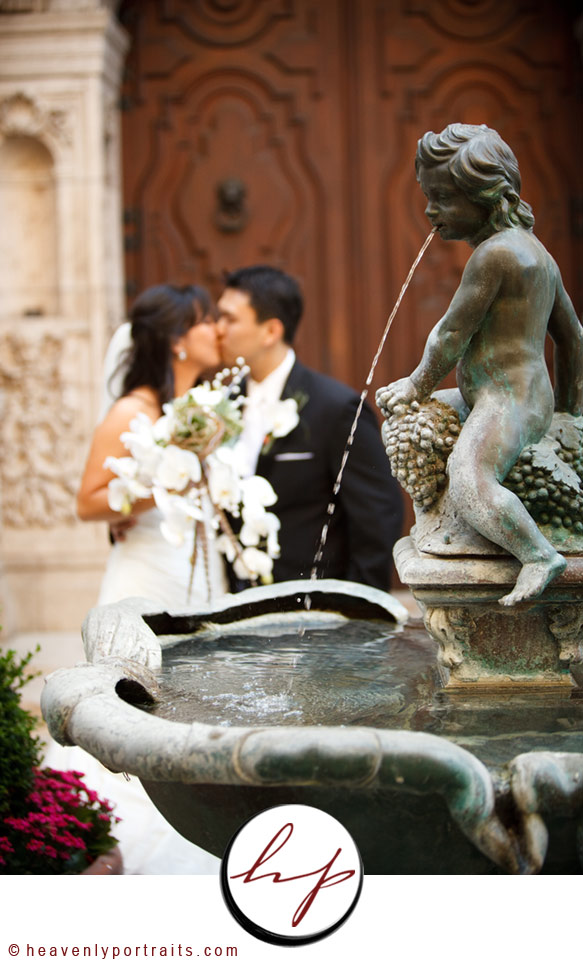 Madeline & Ben had two ceremonies at their wedding.  The second one was a traditional Korean Tea Ceremony with the family.  Madeline & Ben had to do really quick-changes into her new attire!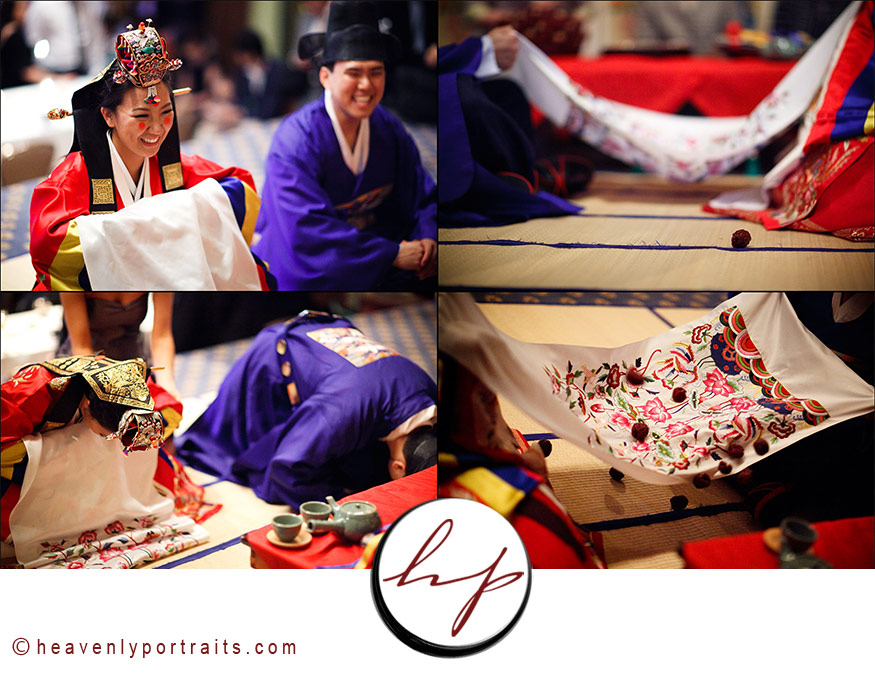 The reception room was absolutely beautiful!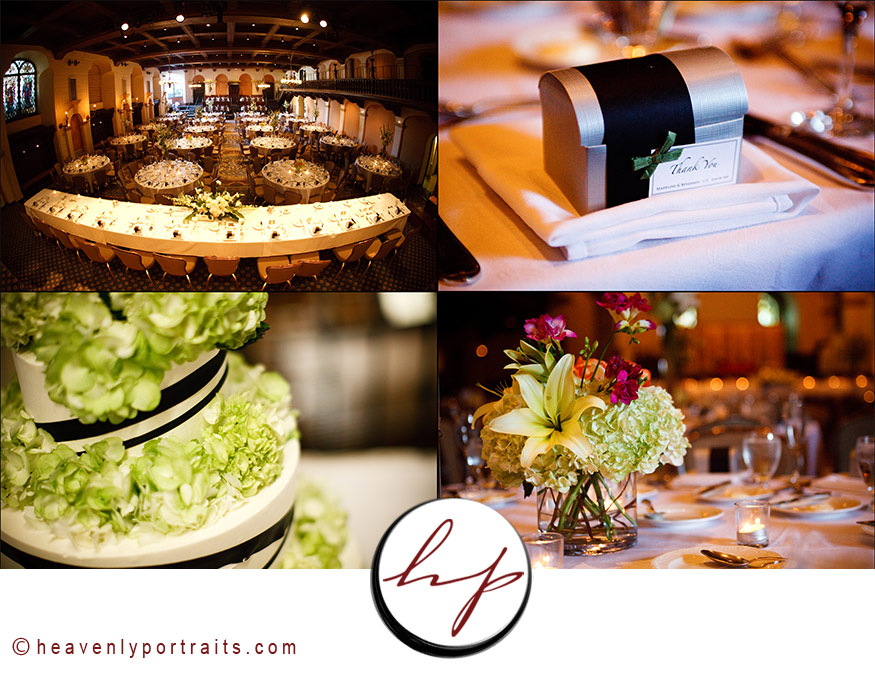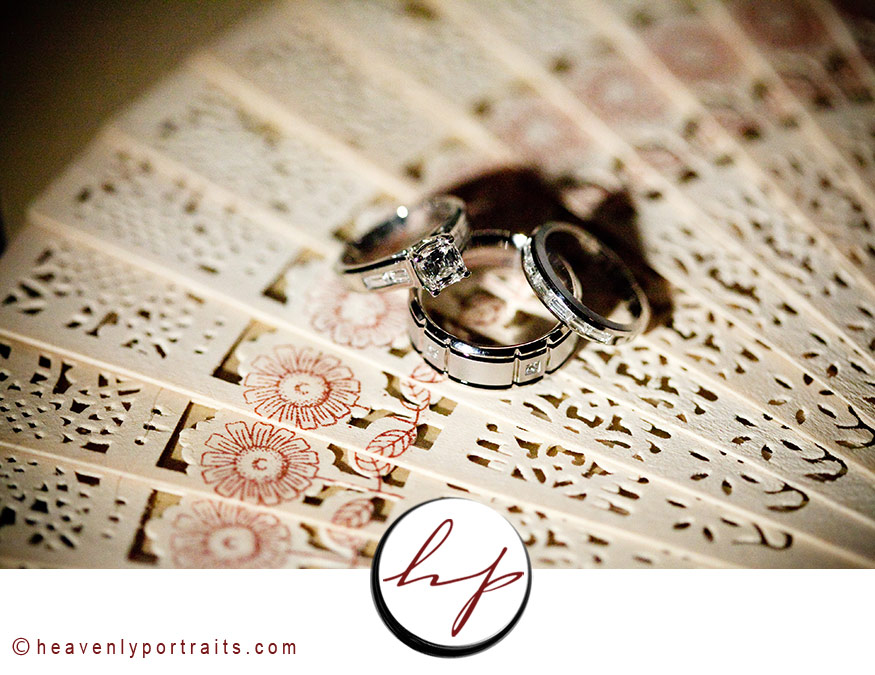 A few highlights from the reception.
We were super excited to be able to sneak Madeline & Ben out from the reception for a few sunset shots!  — So worth it!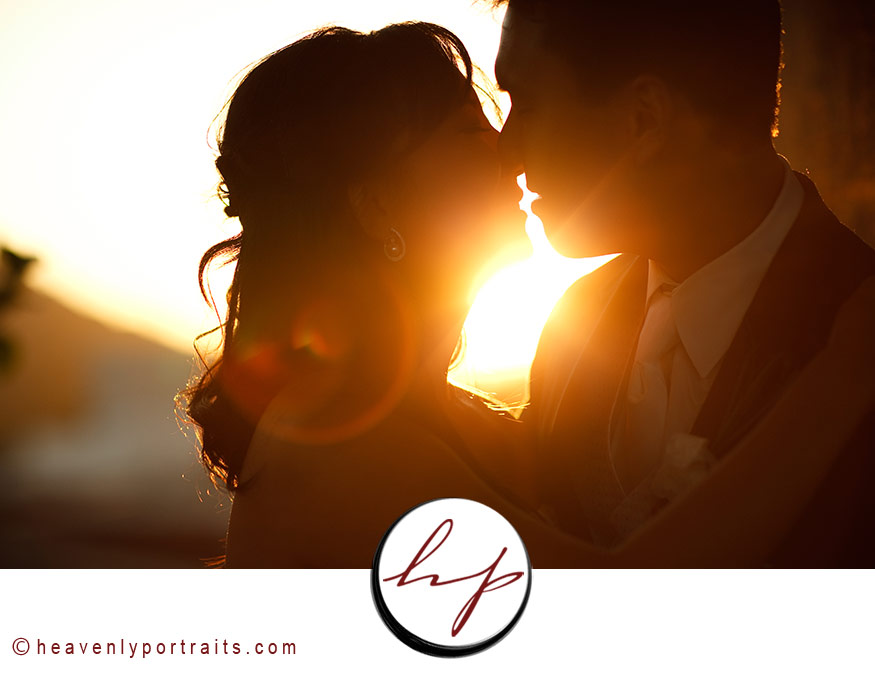 Congrats you two love birds!  It was truly our pleasure working with you!
Coordinator: A Day Remembered – Barra Franklin
Florist: Flowerloft
Hair & Makeup: Hair Day – Jessica Lee
Jewely: Emerson & Farrar
Invitations: Divine Ink
Cake: Michelle's Bakery