When we did Kristen and Brian's engagement session, we got a good feel for how the wedding day would be.  They are a happy, calm and joyful couple who truly seemed to be at "home" in each other's arms.  We were so grateful to be able to document the day where they committed to do so for life.
We started off the day at the Fullerton Arboretum where their ceremony was held.  The sky was stunning that day!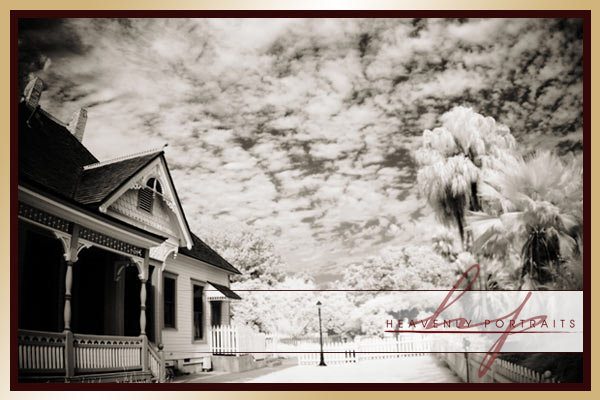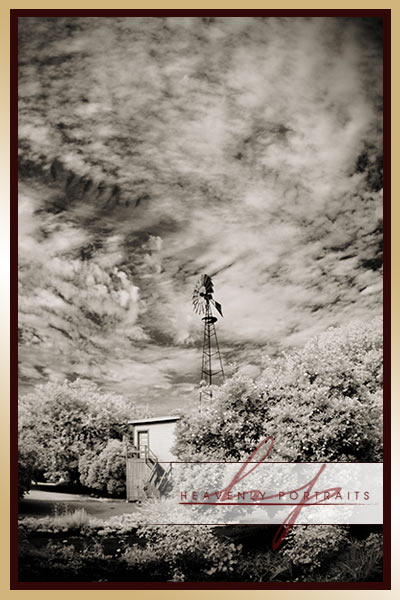 The guys as they walked to the ceremony.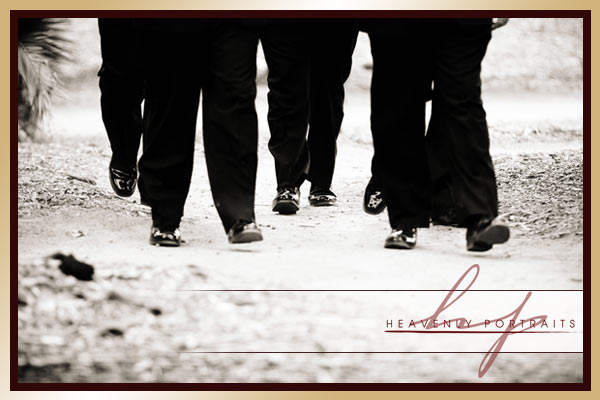 Kristen and her dad as he walked her down the aisle.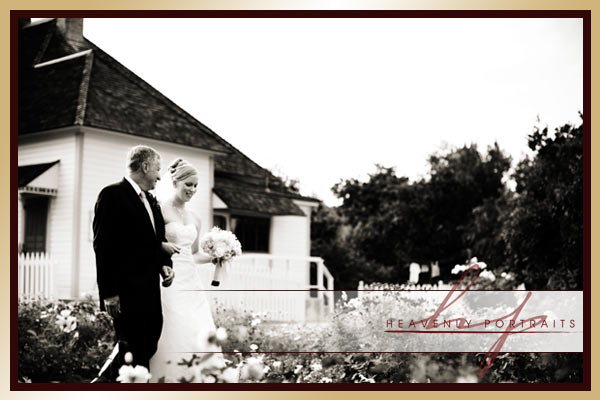 They got married at the end of this arbor.  With all of the gorgeous foliage, the stunning sky and the large tree that they were married beneath, we were loving our infrared camera!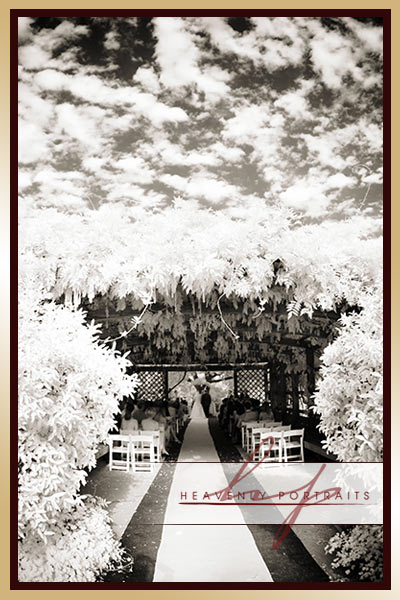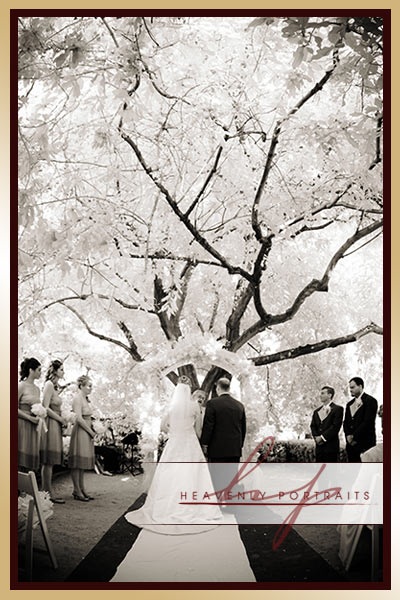 Don't you just love the way that Brian looks at Kristen!  An abundance of adoration in his eyes!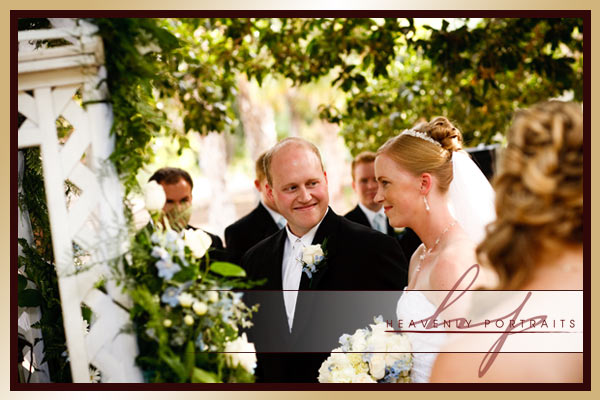 So, this little girl was absolutely too precious all day long!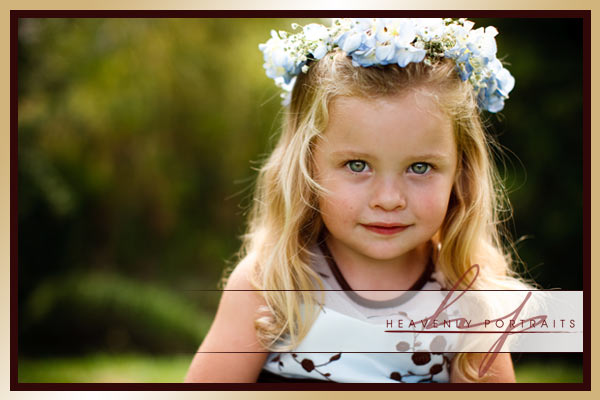 I kept admiring this little detail to her outfit.. the beaded bracelet.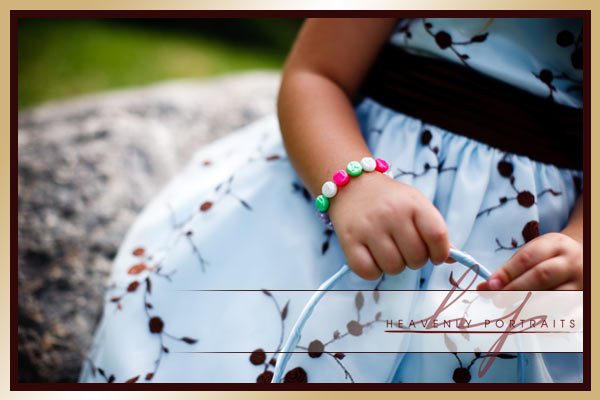 Could they be more smiley??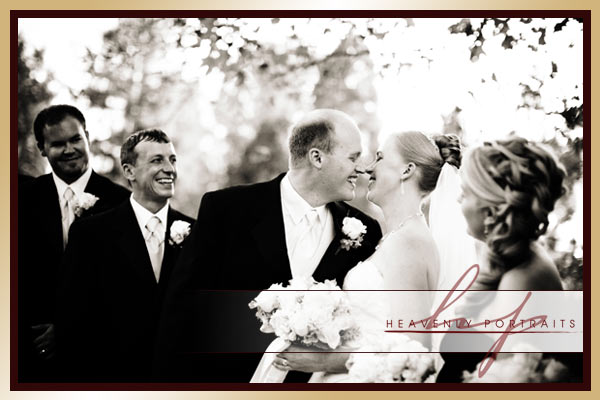 It was really great to see a past Heavenly Portraits bride & groom, Dianne & Matt, who referred us to Kristen & Brian!  Thanks, guys!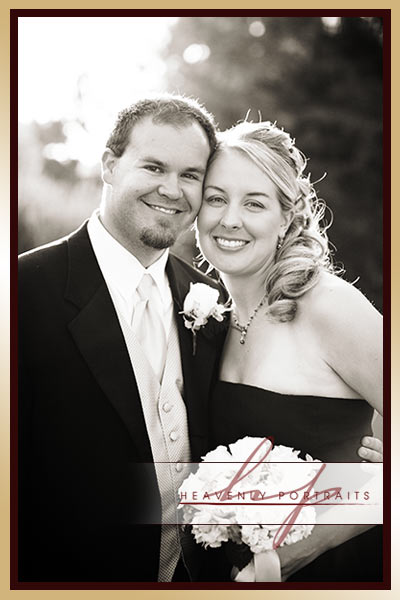 We found some really cool looking bamboo trees and we couldn't resist getting pictures there!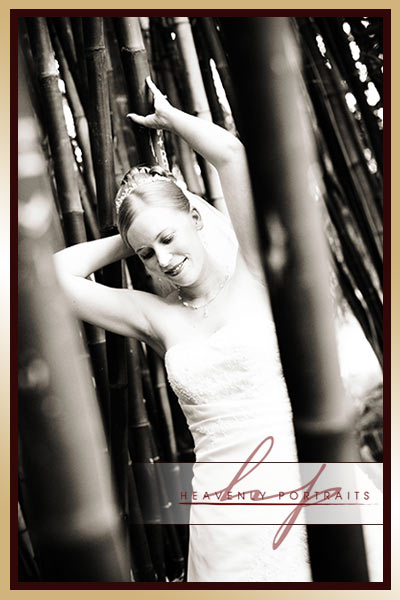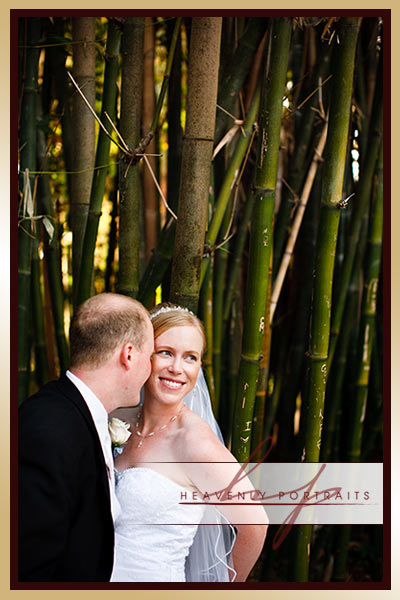 And many more fun and romantic images of the bride & groom!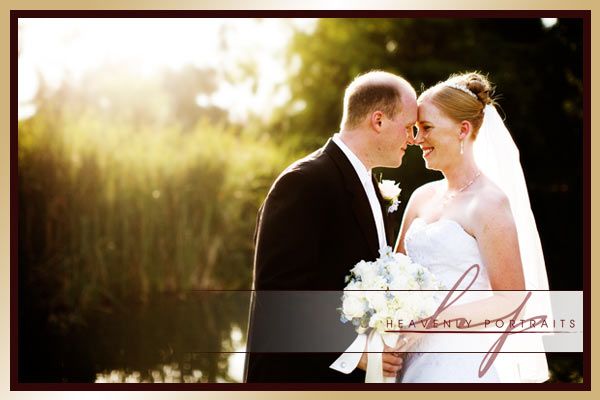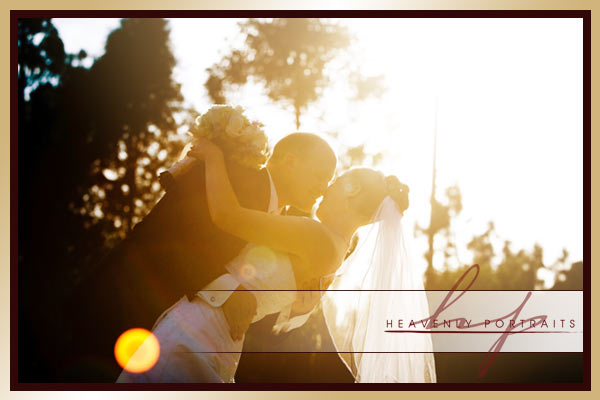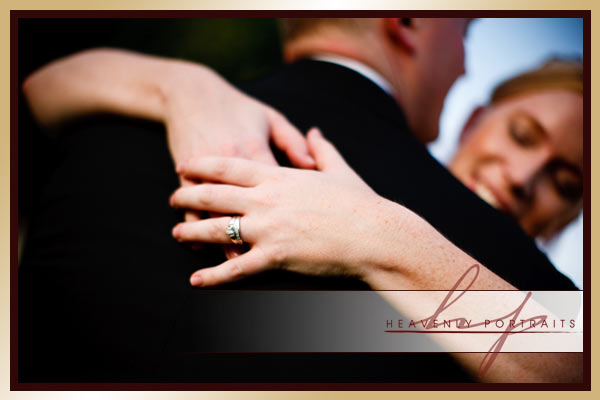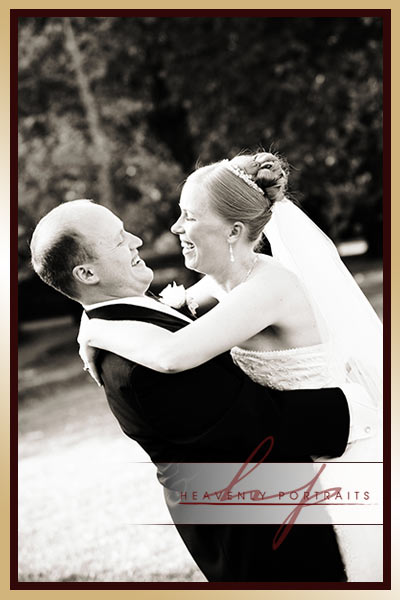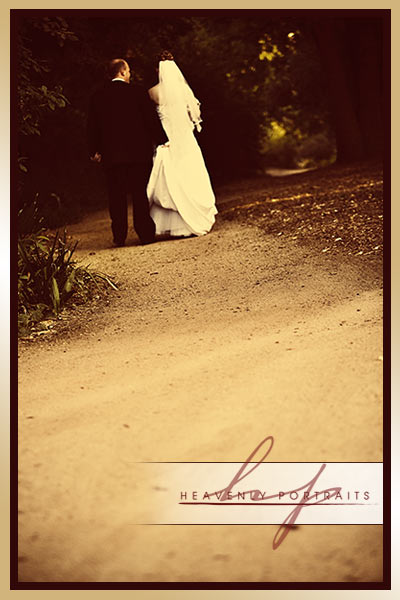 After the wedding, we all headed on over to the Anaheim Hills Clubhouse.  The sky was still pretty spectacular!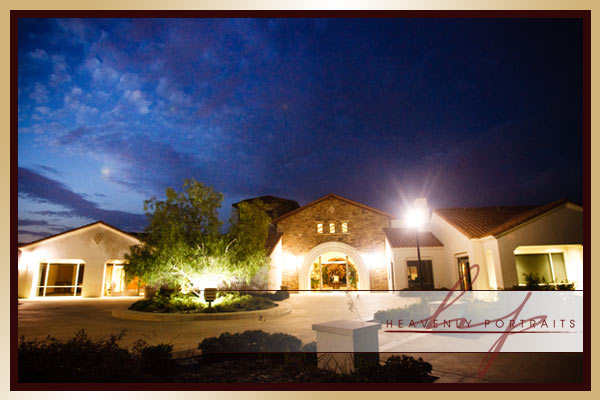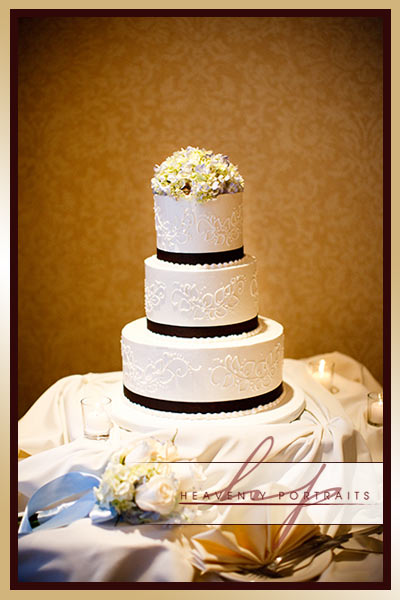 Kristen & Brian had the guest book of their engagement pictures on display.  These have been such a huge hit at every wedding — if you are considering getting one, we strongly advise it.  What better way to display all those great engagement pics!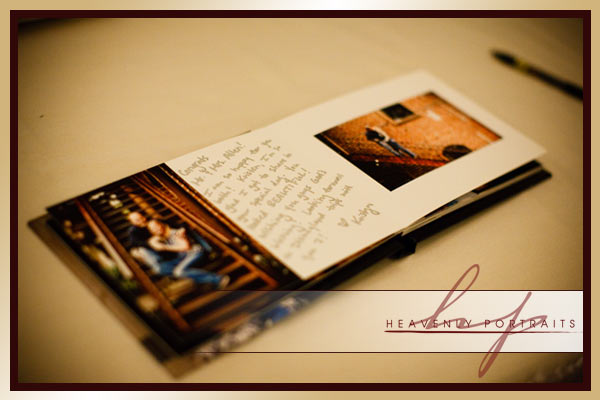 The reception was so enjoyable.  Everywhere we turned people were laughing and having a good time.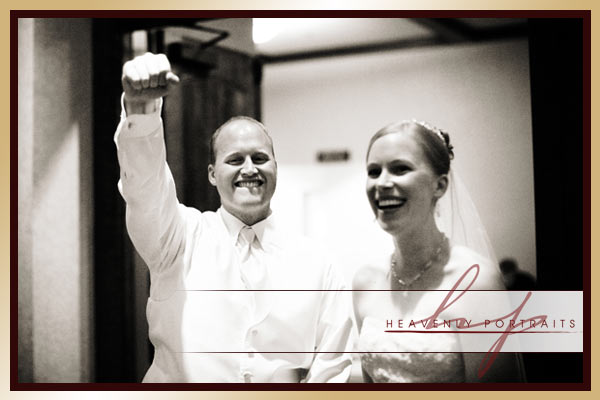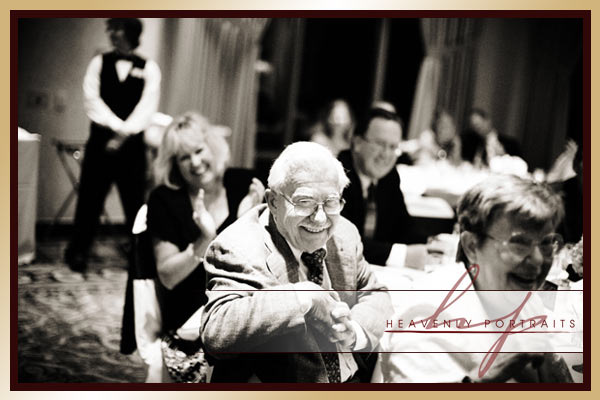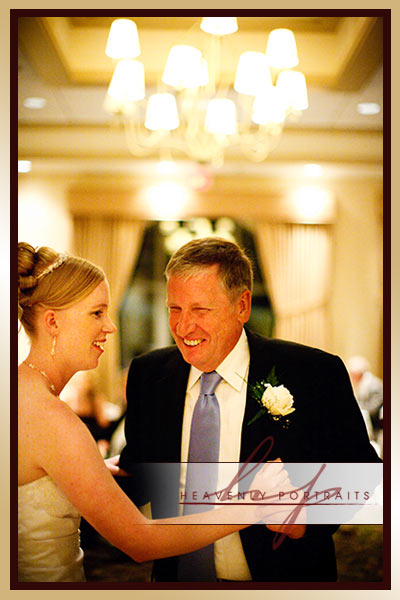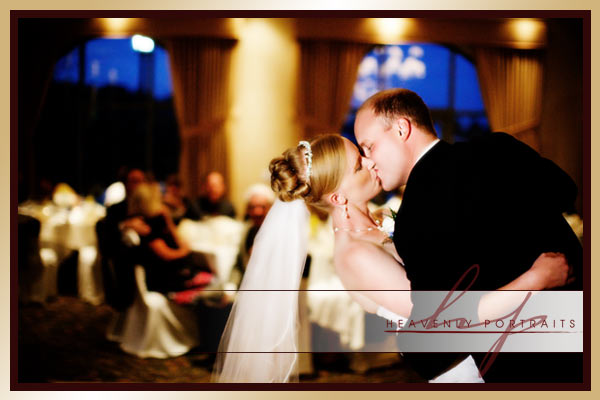 Congratulations Kristen & Brian!!