We've been looking forward to Jennifer & Michael's wedding for a long time!  Holly and Jennifer really clicked well together when they first met — and then we have had a great time getting to know them through their engagement session and now finally their wedding!
Loved Jenn's shoes!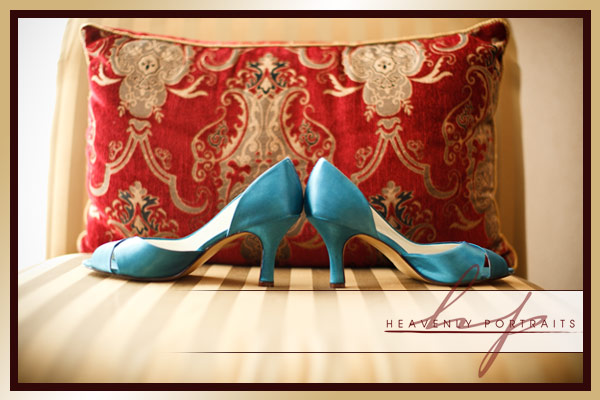 The back of the bridesmaid dresses were beautiful as well!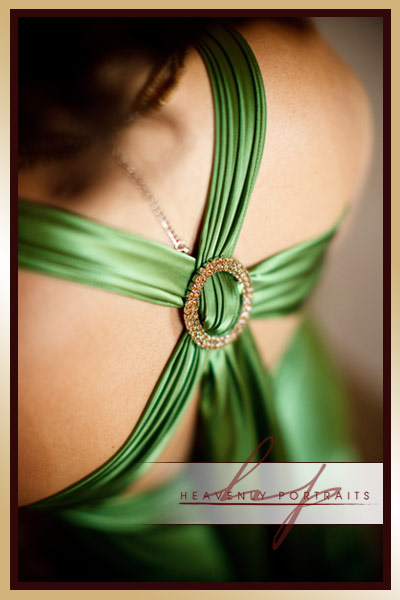 Seriously, Jenn looked gorgeous!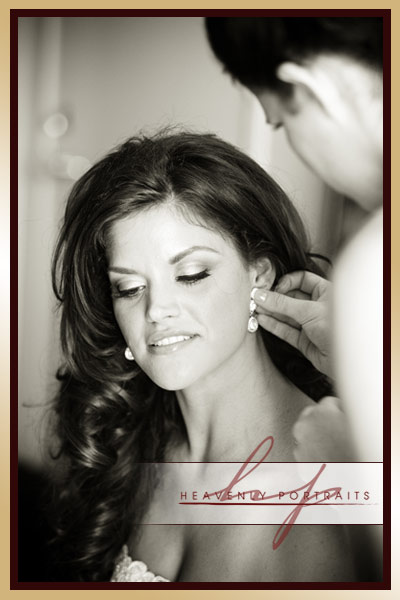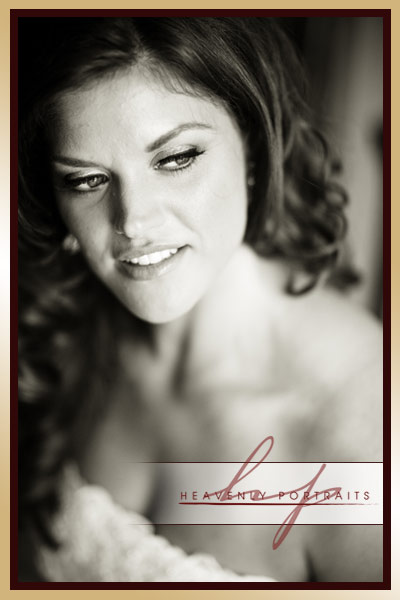 The ceremony was held at the Muckenthaler Mansion in Fullerton.  I love how Jenn looked adoringly at her Dad as he walked her down the aisle!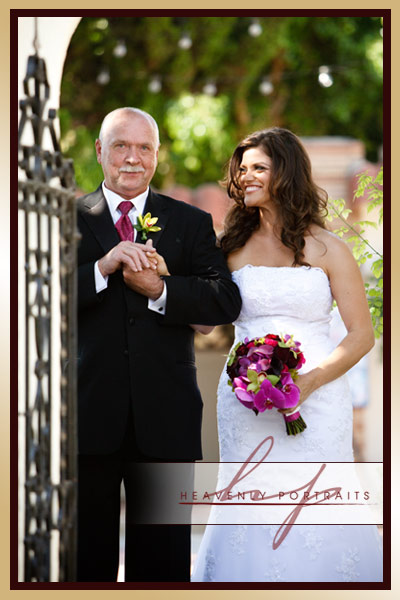 They had a really neat aspect to their ceremony.  Each guest was given a rock and during the ceremony they had the opportunity to offer a blessing and place the rock in the vase as they greeted the couple.  It was unique and touching.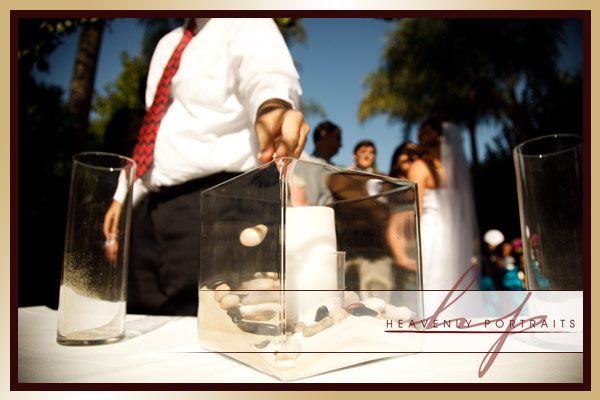 I now pronounce you "husband and wife"!!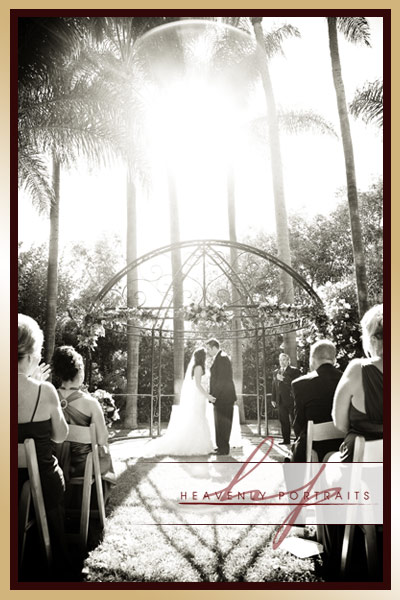 The wedding party!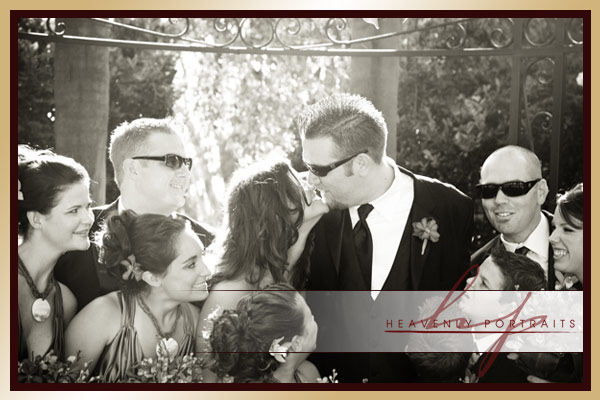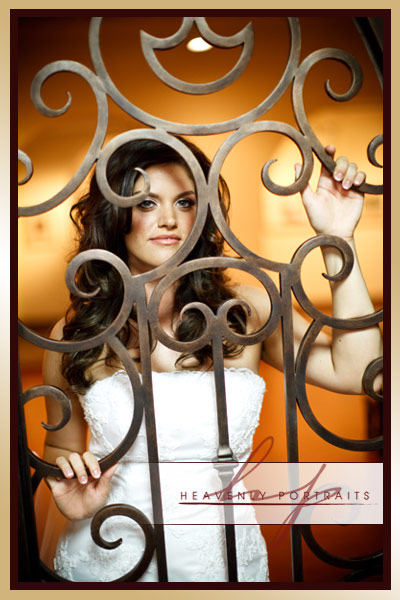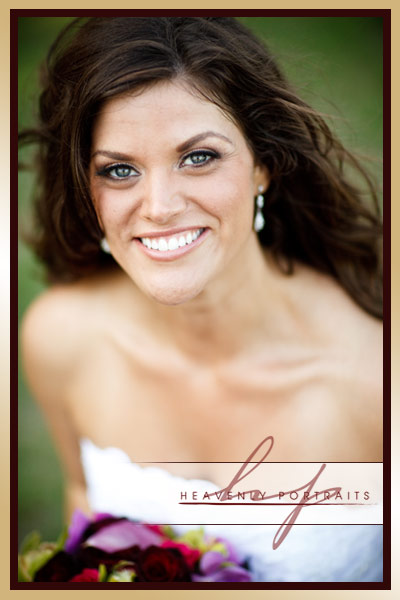 Jenn & Mike's couple shots…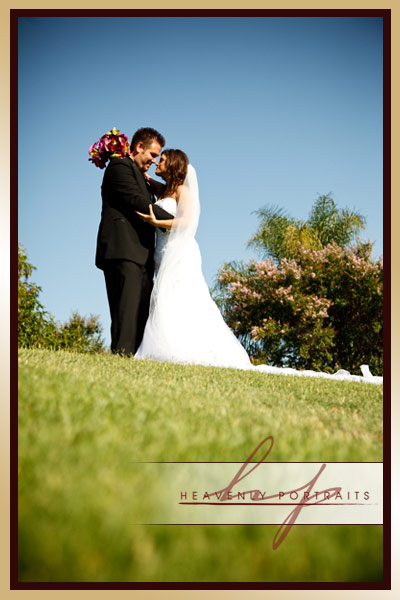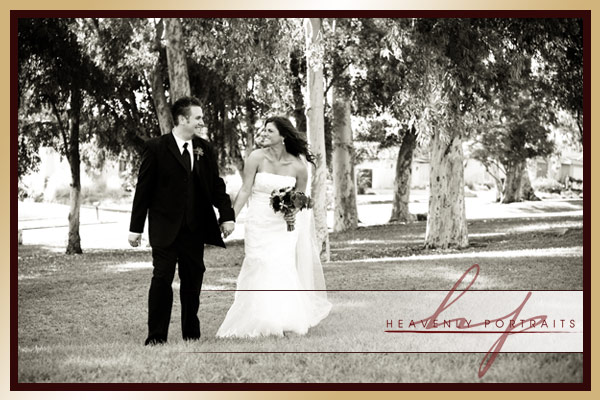 I loved this shot of them in front of the mansion.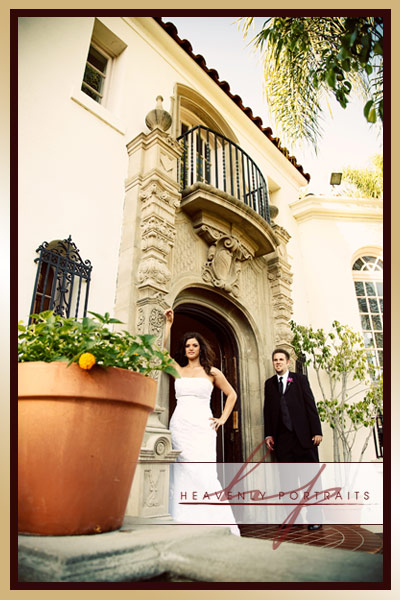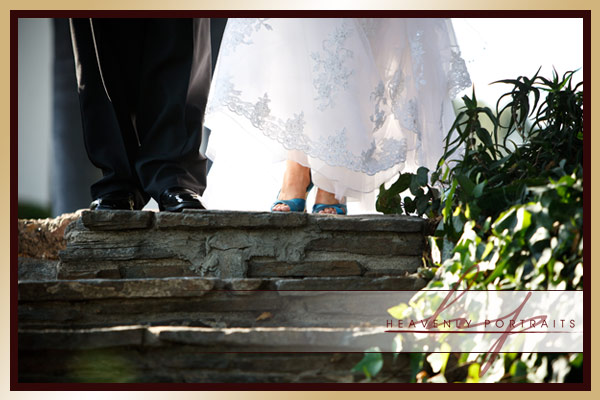 Jenn spent a lot of time planning out all of the details — and you could tell!  Everything was so beautifully decorated in such lively colors!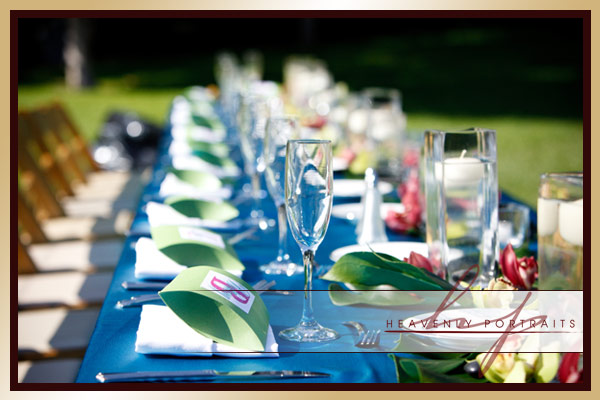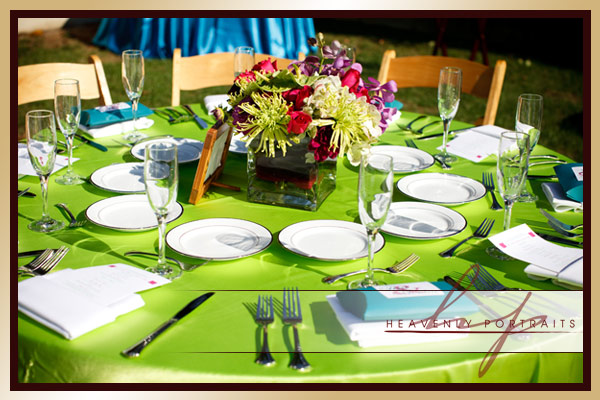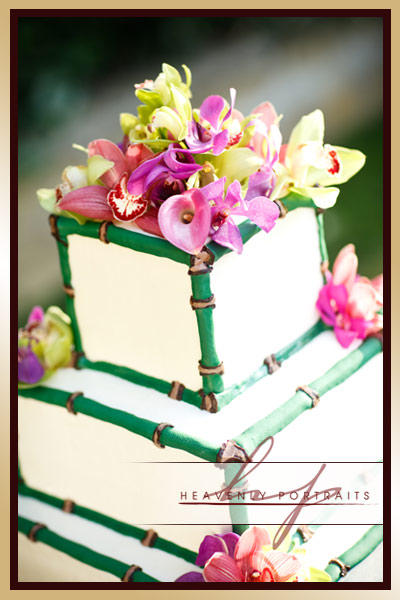 I love this shot of Mike laughing with his mom during their first dance.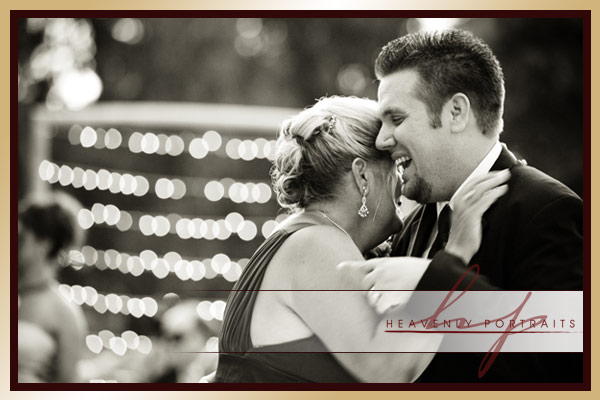 The rings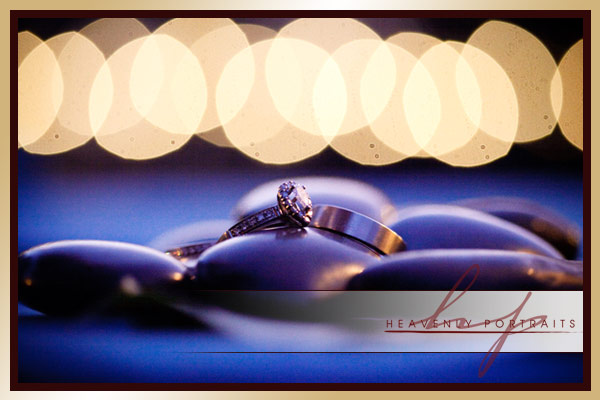 They were greeted by cheers as they ran through a tunnel of sparklers for their grand exit.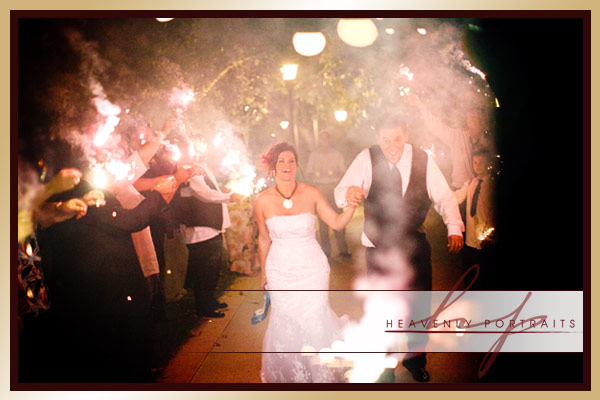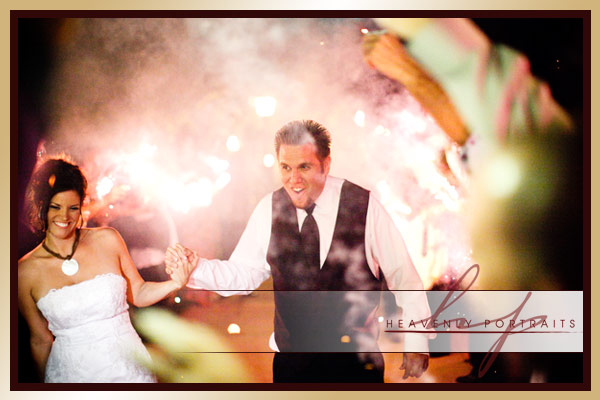 After the reception, we did something a bit different… we followed the couple to their hotel! 

  We had fun doing a mini-shoot at the Crowne Plaza.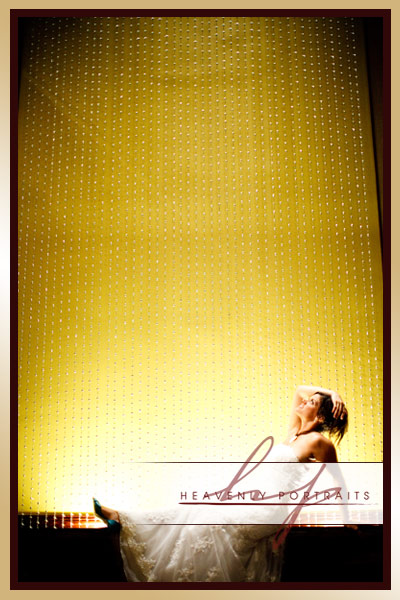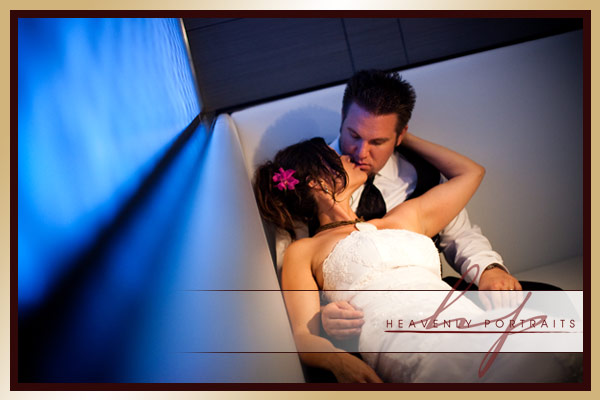 And finished off the shots in their bedroom… At this point, we figured that it was time for us to go!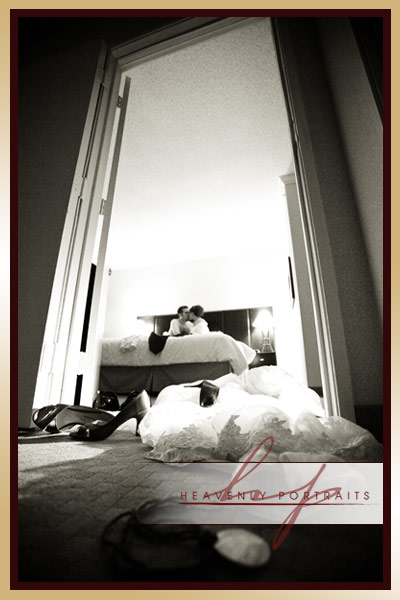 Congrats Jenn & Mike!