So I have been pretty obsessed lately with downloading all kinds of stuff from itunes to my ipod. I am just a music junkie! I have everything from oldies, alternative, r&b, 80s, country, musicals — just about every genre on our ipod… oh, and I can't forget that I also have lullabies, and Veggie Tales for our baby girl!! I just LOVE music. I am one of those people who works best when I have music jamming in the background. I currently have about 6 days worth of music alone on the ipod… however, I am sure that many of you have me beat on that! How awesome it is to not have to flip through hundreds of cds anymore!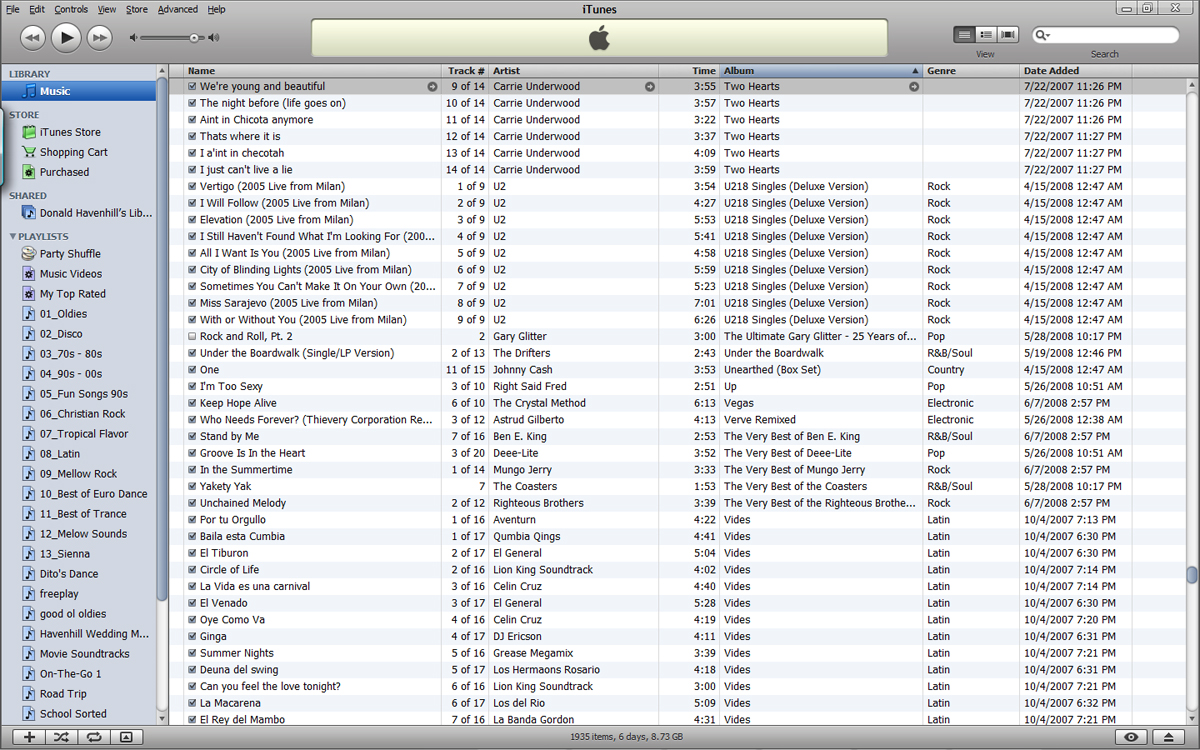 When we were shooting Heather & Milan's getting ready shots before the wedding, I snapped this shot of Heather finalizing last minute details before the wedding and thought it was pretty fun!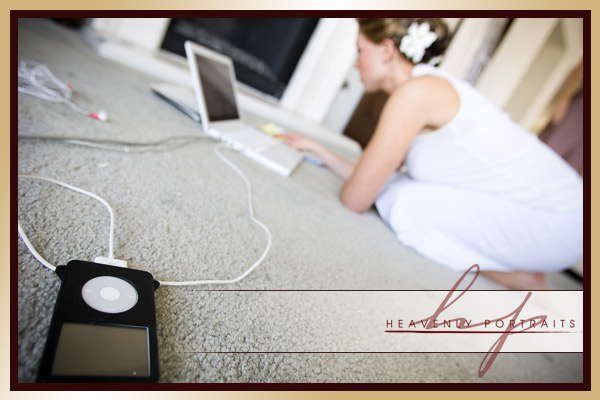 So what was the last thing you downloaded to your ipod?