I said I would find some more pictures of Donny and I shooting in funny positions… I came across a few more as I was editing Stephanie & Randy's wedding.
There is a huge hedge maze at the Humphrey's Estate in Temecula and we were actually able to get a ladder to shoot from above with!  Here's a picture of Donny on the ladder!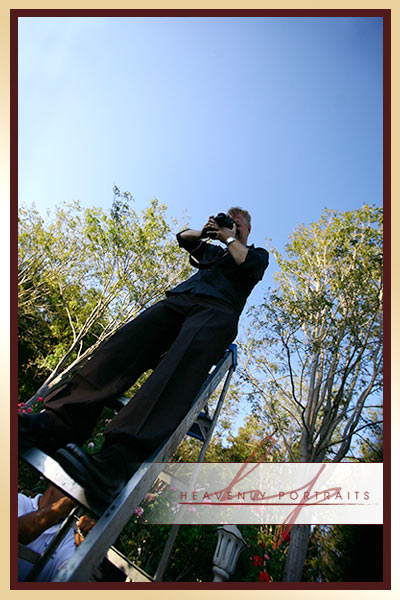 And a picture of me leaning over the ledge to take a pic of Donny!  … I had to lock my legs within the ladder in order to keep my balance, or I could have fallen over the 12-15 foot ledge!! 

  Fun stuff!!