Erika & Mike's wedding was a very special event.  They are one of the nicest couples you will ever meet!  They had spent tons of time and attention to every detail in order to make it just perfect and you could tell!
We started off the day at the Westin in Long Beach for their getting ready shots.  I just loved her bouquet!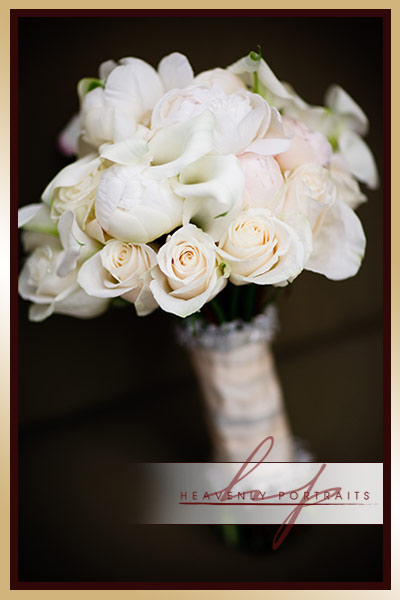 I couldn't help but admire these stunning red shoes as well.  Have I mentioned yet on this blog how much I love colored shoes!!!!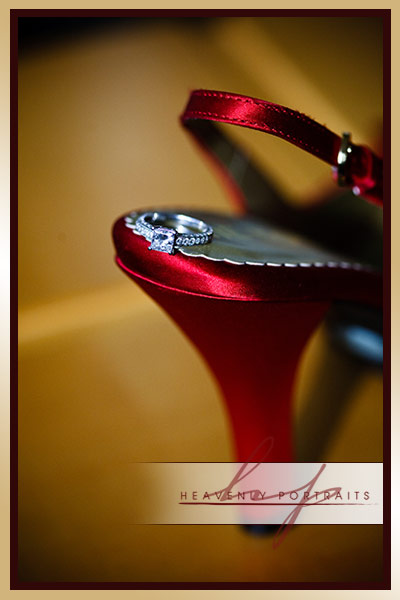 We could have spotted this purse a mile away.  This is the same purse that was used in Jessika & Jeff's wedding that we shot in 2007.  It was Jessika & Erika's grandmother's purse.  To my understanding, all of the female grandkids are planning on using it in their weddings.  Isn't that awesome!  I wish I had something really gorgeous and special to hand down to my kiddos! …. hmmmm… Donny, I hope you read our blog!! 

  hint hint!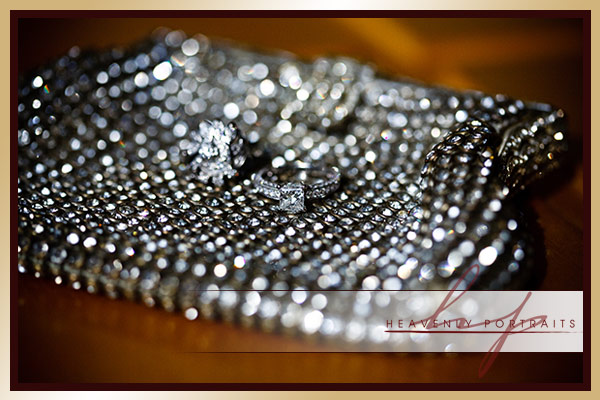 I love this shot that Donny got of her dress!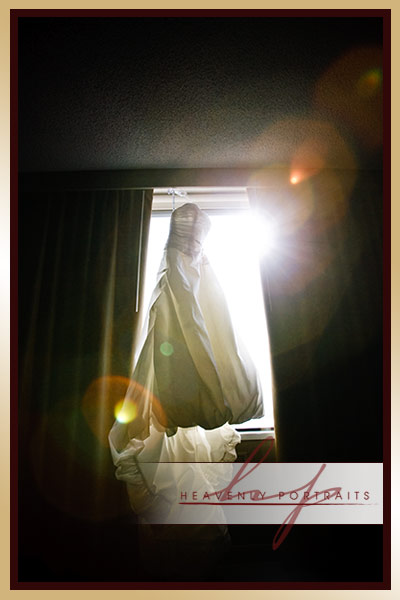 Again, my honey — always looking for cool angles and reflections to add to the composition!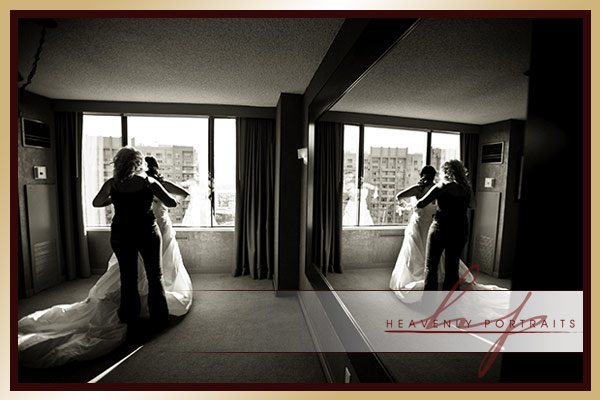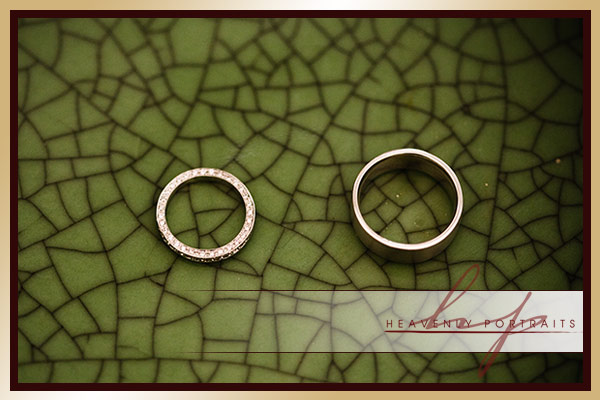 I thought this was funny how Mike had this post-it note on the mirror so that he didn't forget to bring them!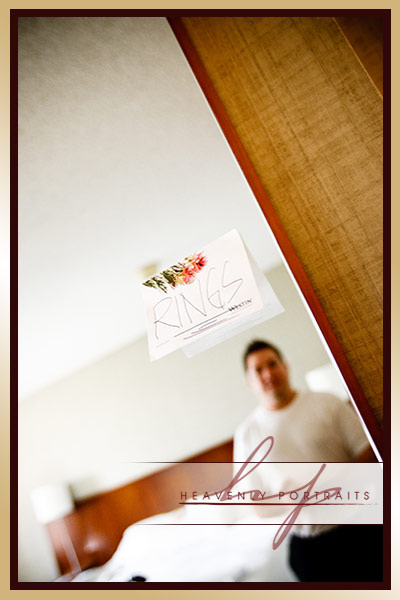 And the ever so important vows!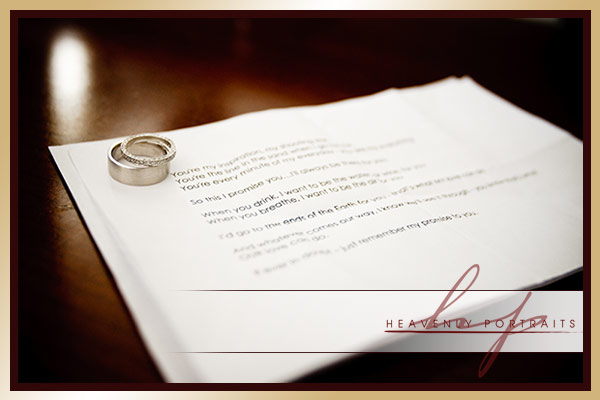 Erika & Mike got married at the Ebell Club in Long Beach.  We always love photographing there as it is a beautiful historic venue with so much charm!  Being able to shoot from both the balcony and on the floor is kinda fun too!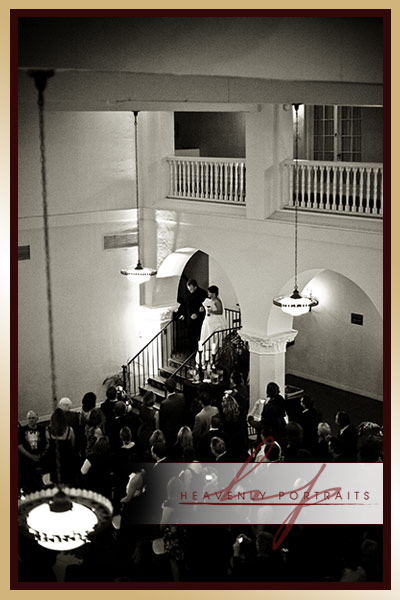 Erika & Mike looked adoringly into each other's eyes the whole time!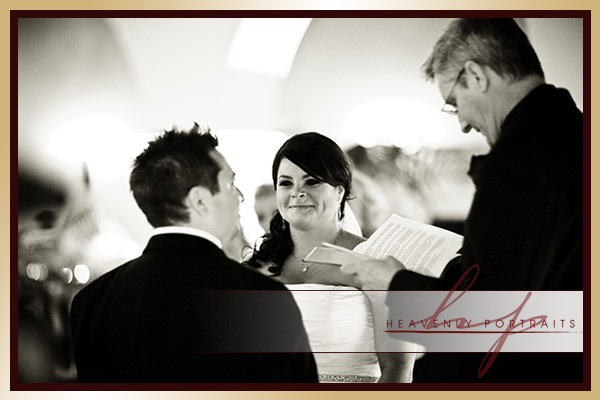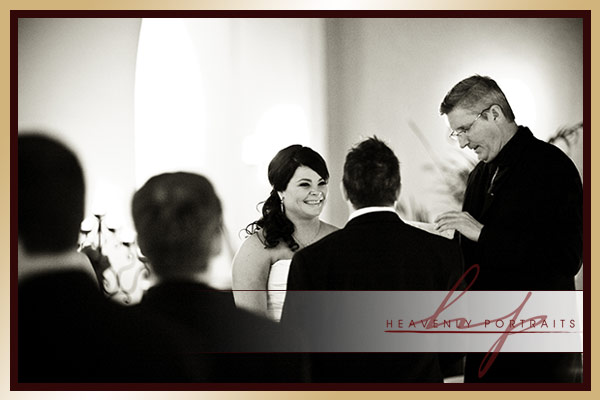 Erika's grandparents read them a special passage during the ceremony!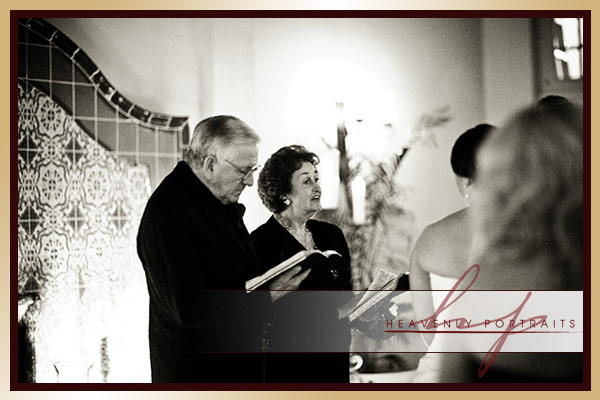 The flower girl cracked me up the whole time!  She was laying on the ground… then sitting playing with the flowers in her basket… then dancing in the center aisle!  Way too cute!!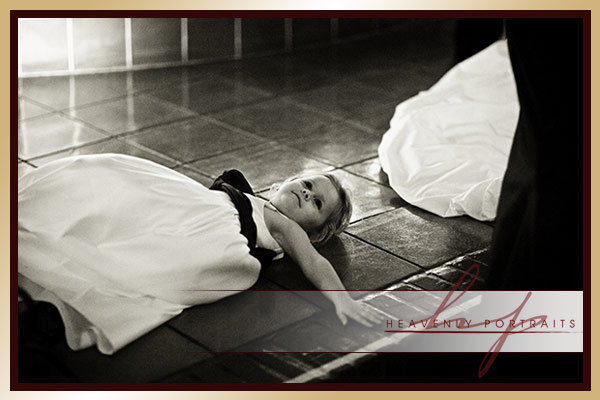 I love it when we are able to document these touching moments during the ceremony!!!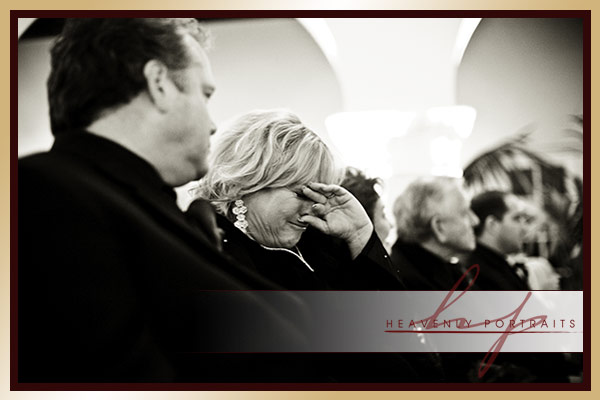 For their pics, we went down to the Long Beach Pike area and played on the boardwalk.  The ladies all had a good time!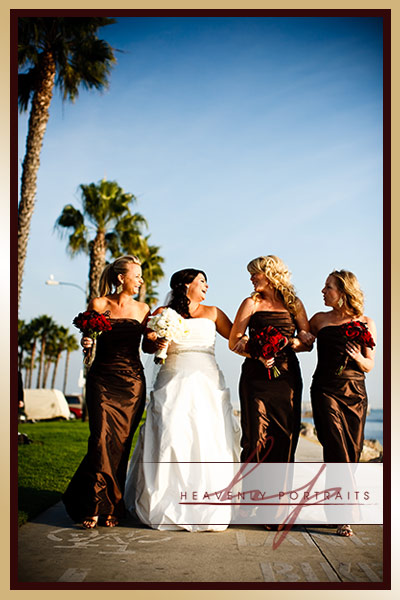 The guys were pretty fun themselves!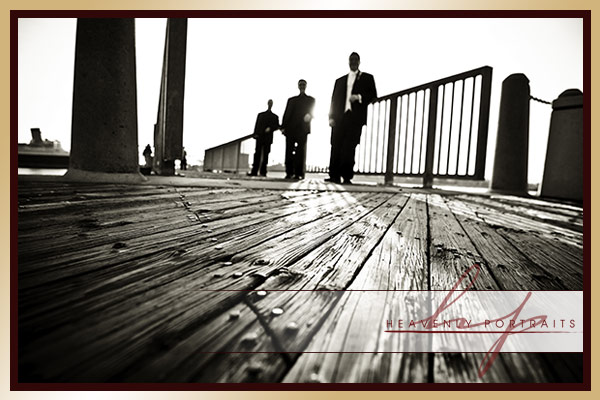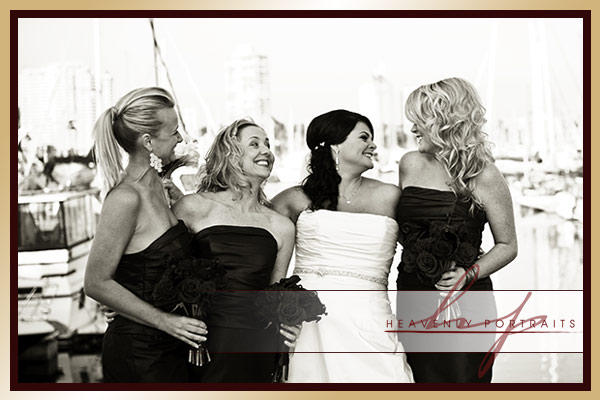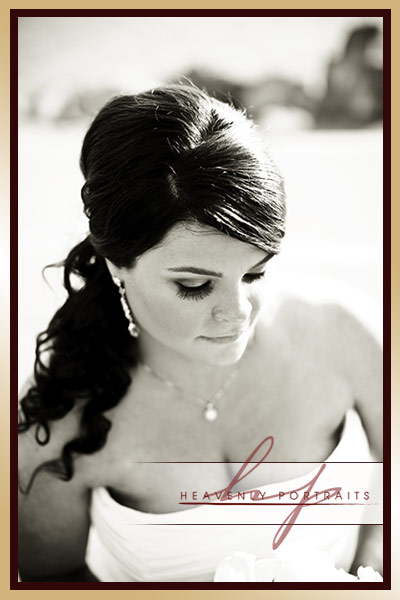 This was one of my favorite couple shots – I believe it is one of their as well.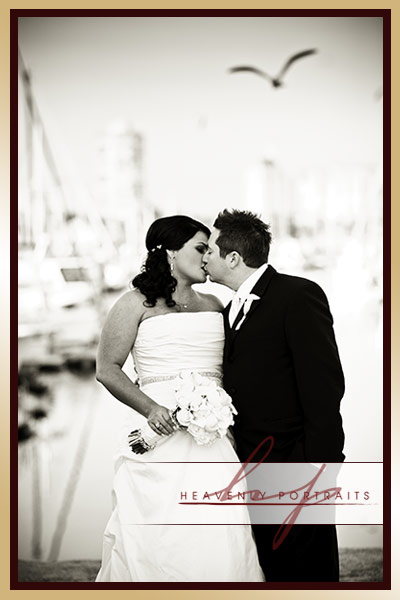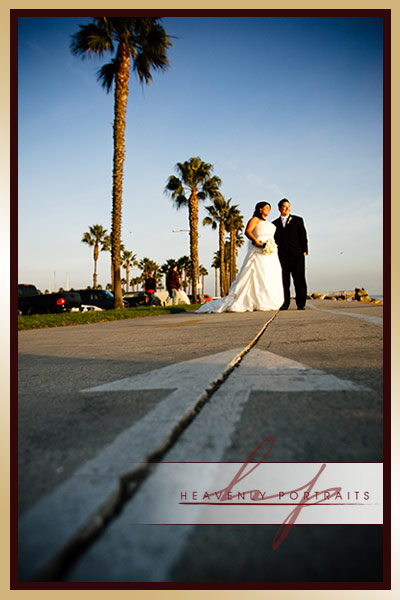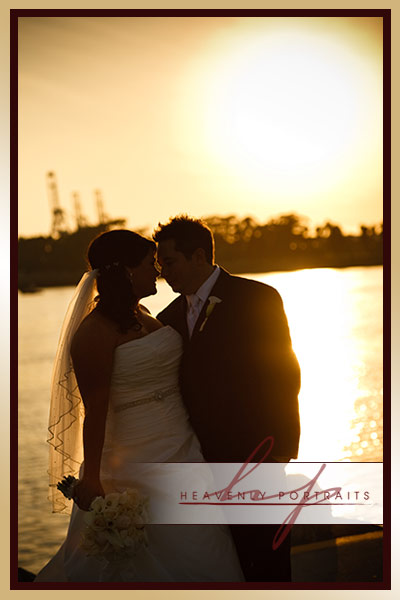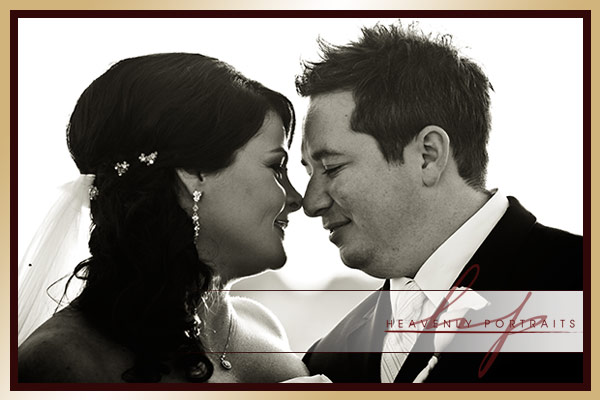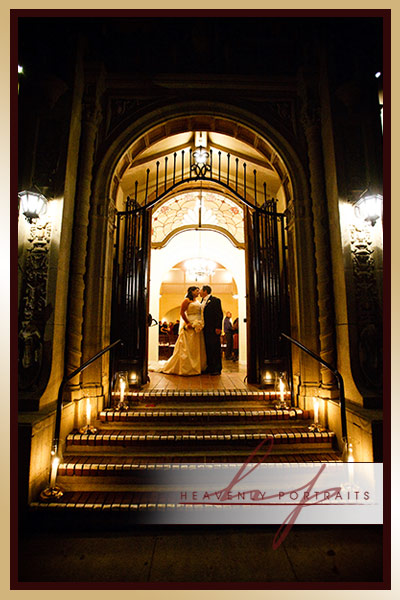 Mmmm… this cake looks ALMOST too delicious to eat!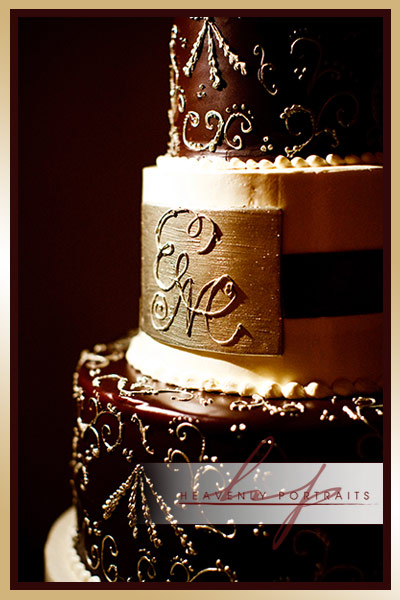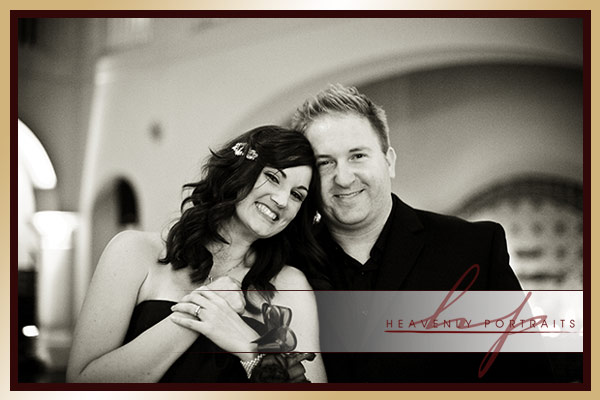 Erika & Mike dancing at the reception!  Congratulations you two!!