One of the things I love doing, if I remember to, is take pictures of Donny while he is shooting.  He cracks me up with the things he will do for a shot!  …Don't get me wrong, I will do just about anything as well — I can remember several brides laughing at me laying on the ground for shots when I was 8-9 months pregnant, but I didn't care!  …I think it would be fun to make a collage of all the things we have done in order to get that "perfect" shot!  Here is one of Donny at Kristen & Brian's wedding!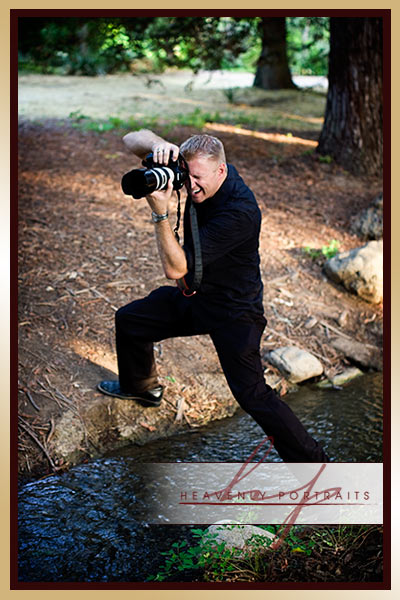 Actually, one of the bridesmaids from Kristen's wedding has a picture on Facebook of Donny & I BOTH in funky positions on the ground at the same time taking pictures of Kristen & Brian!  I love it!  … Speaking of… if you have a facebook page, become our friend!  We're on there all the time and we would love to be able to keep in touch with you and see what you are doing as well.  — besides, if you are already a blogstalker, you can follow us even more on there!

  Click here to become a fan!  Click here to go to our facebook page!