Donny and I often walk away from our weddings completely in awe of how fabulous they are — how well planned, how gorgeously decorated, how stunning the venues are, and of course how great the couples are!  This was definitely one of those weddings.  We remembered from Aimee & Chad's engagement session that they were a really fun and laid back couple who just wanted to be able to enjoy themselves.  What makes them stand out in my mind is how much they enjoy laughing together.  We definitely got quite a few shots that will show their joy!!
When we showed up to the hotel, the first thing I went looking for was Aimee's dress.  When I saw it, I asked her WHY she hadn't told me how gorgeous it was previously!  It was stunning.  She was stunning. Here is a shot of her as she was getting ready.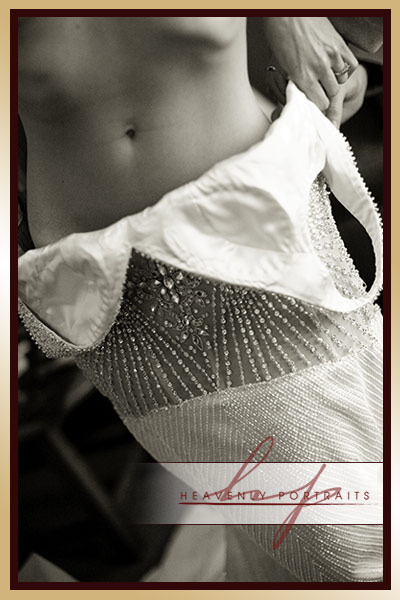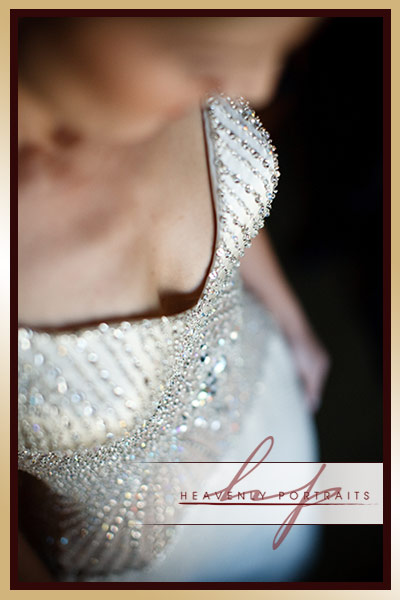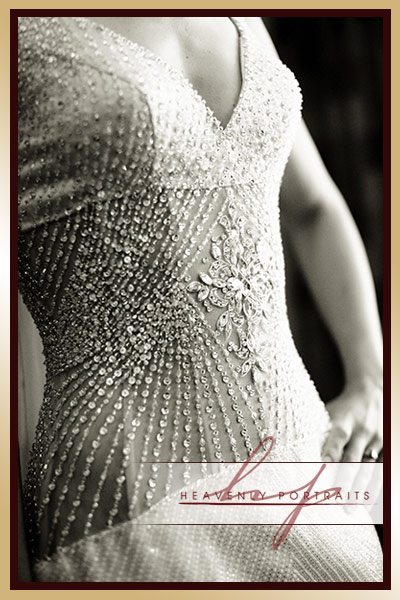 Chad was looking pretty studly himself as he was getting ready for the big day.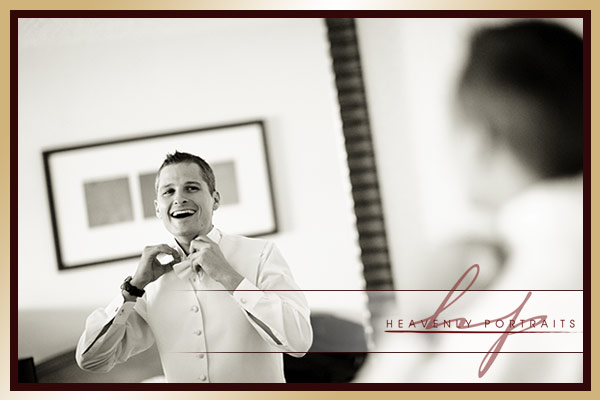 I love the movement in this shot as the brothers were helping each other get ready.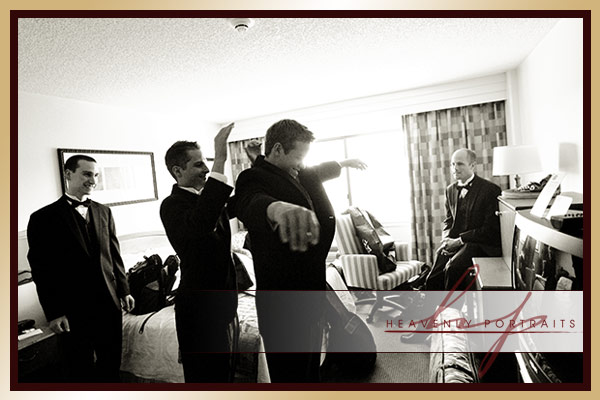 Love this shot of Chad putting his ring on.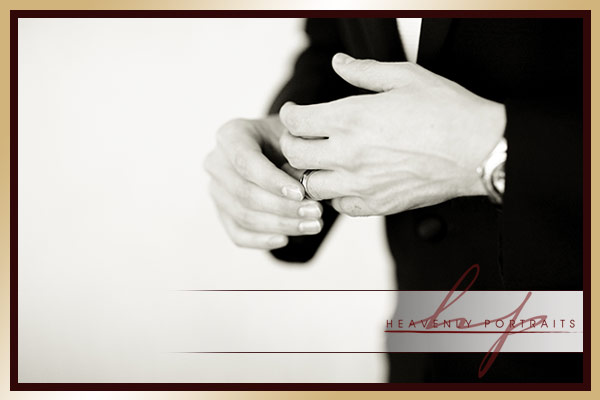 The ceremony was held at the Westminster Presbyterian Church in Pasadena.  You may recognize the venue as it was the ceremony location at the beginning of the movie, The Wedding Planner.  Love that movie!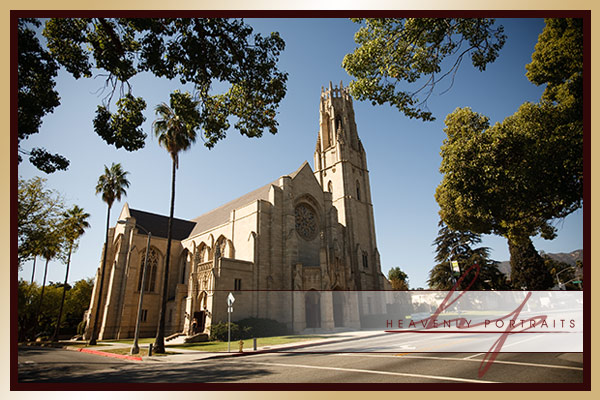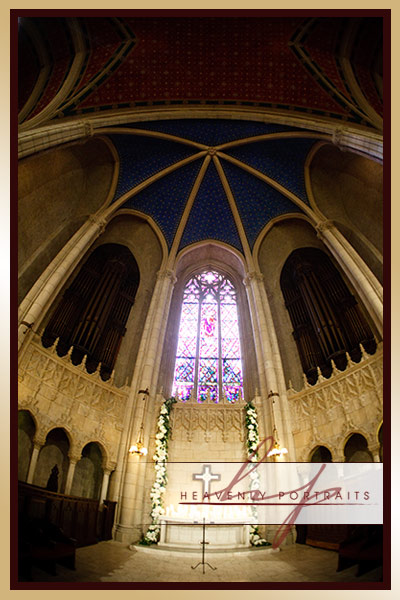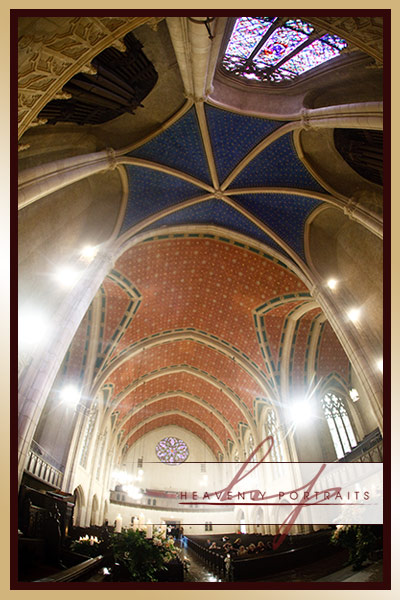 I'm kinda jealous that Donny got this shot.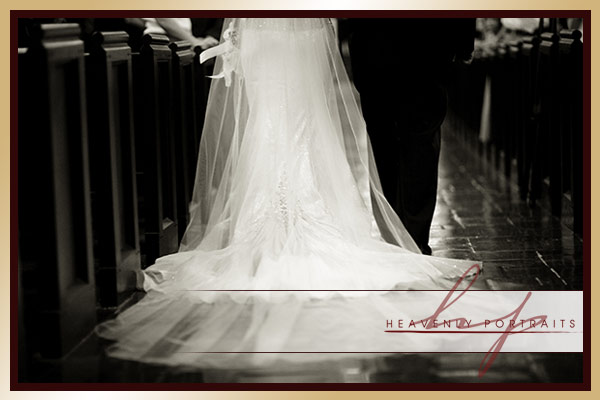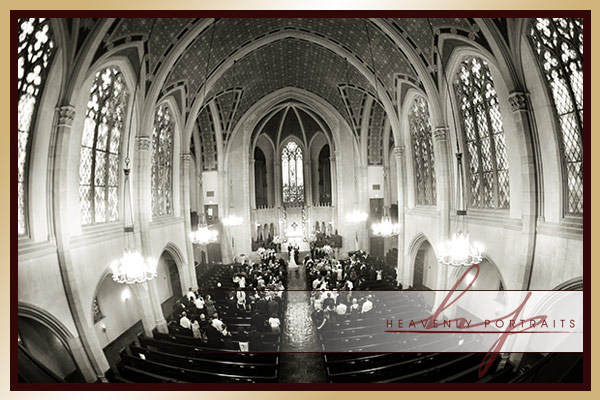 Driving away in their Rolls Royce…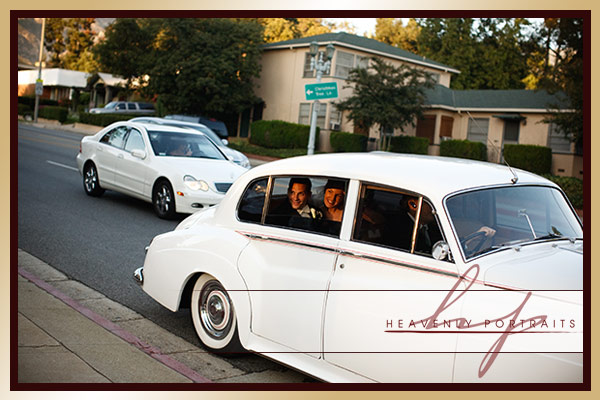 Seriously, these three brothers could not be more handsome!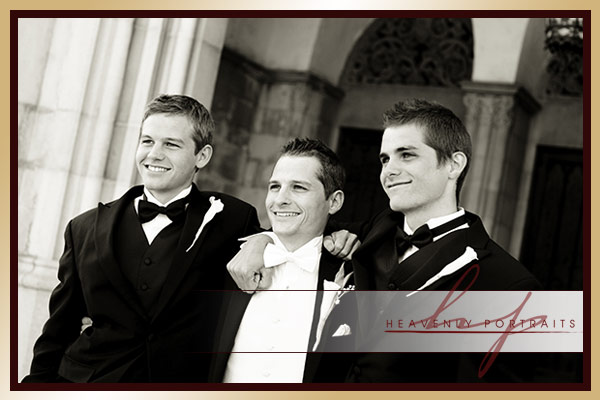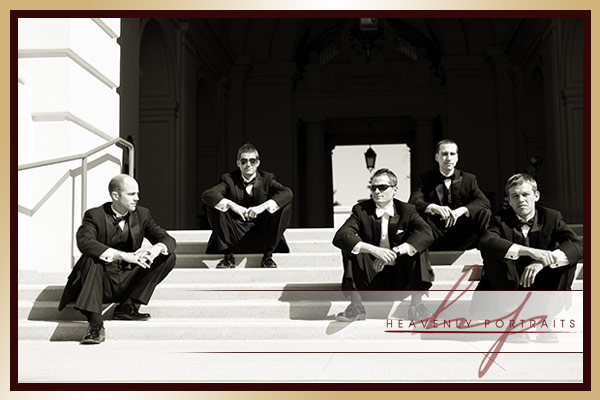 Totally fun!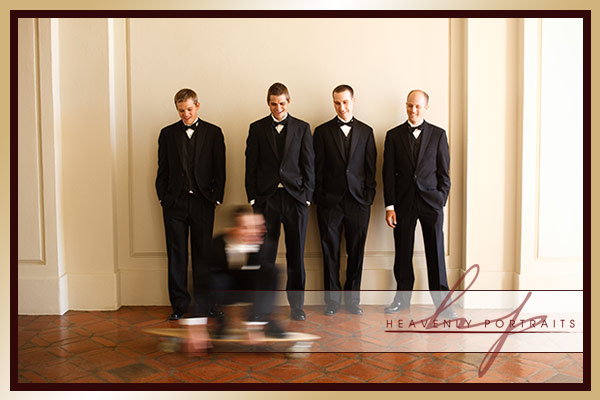 The ladies were so attentive to Aimee and truly seemed like they were there for anything she needed.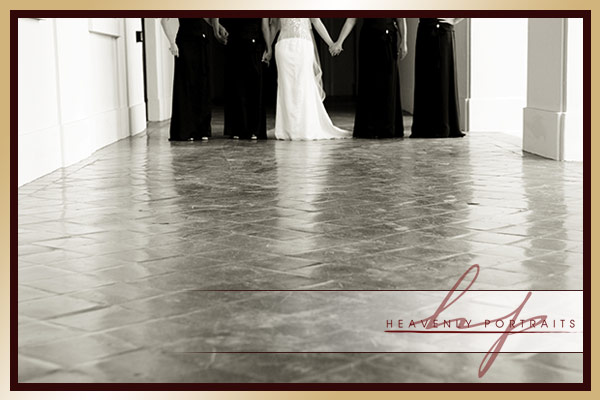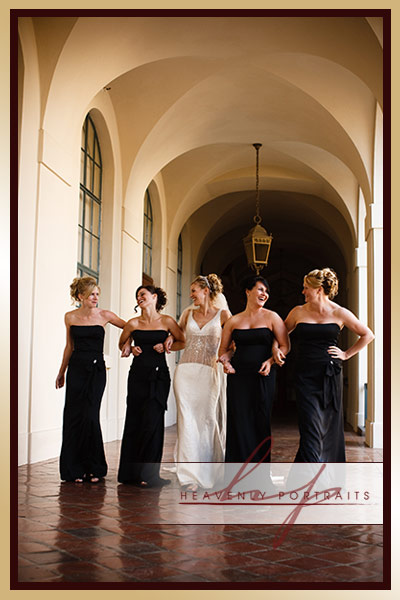 Their reception was held at the Pasadena City Hall.  It is a fabulous venue with many cool places to shoot at.  We loved the spiral staircase and how the light was illuminating Aimee from both the front and back!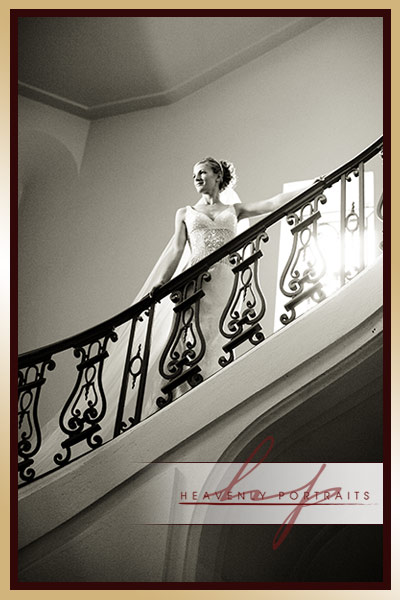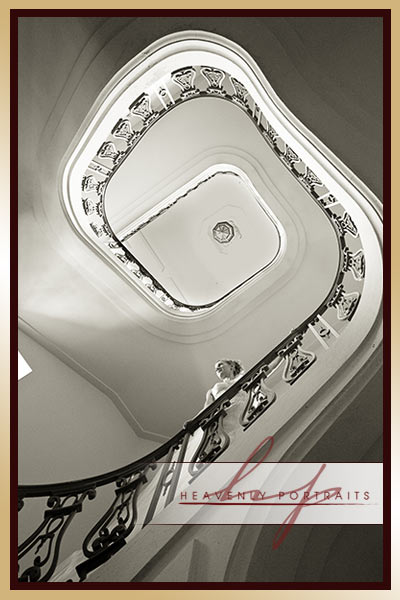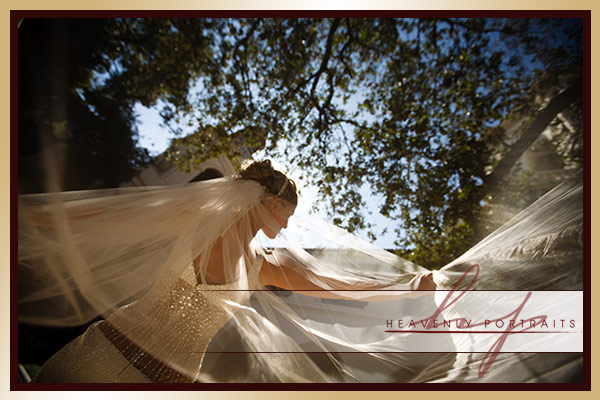 Don't you just love seeing a joyful bride on her wedding day!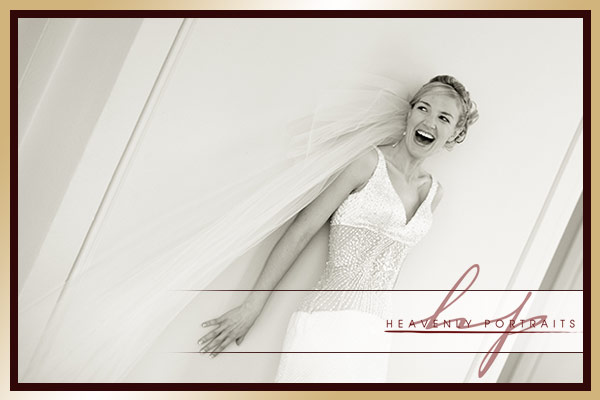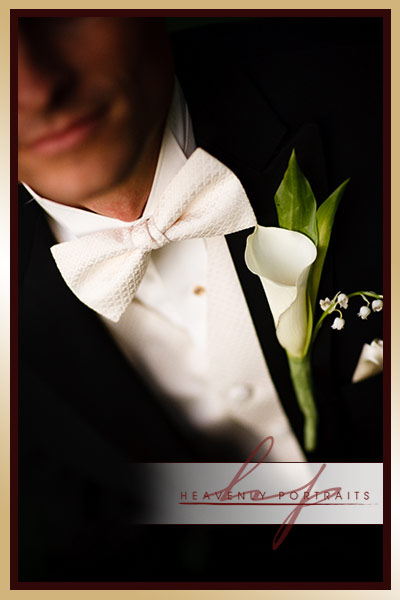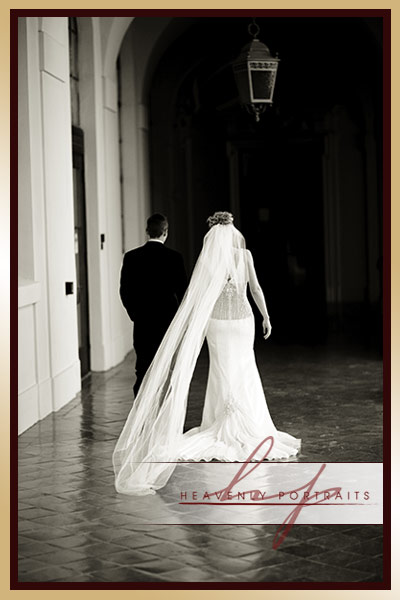 Playing on the staircase…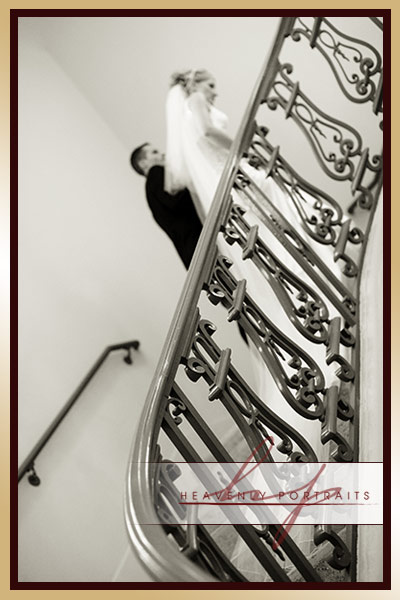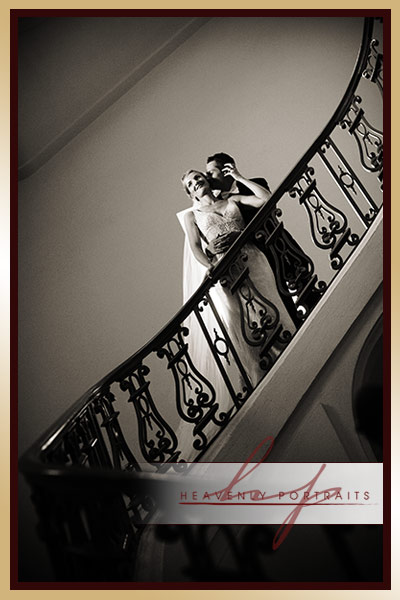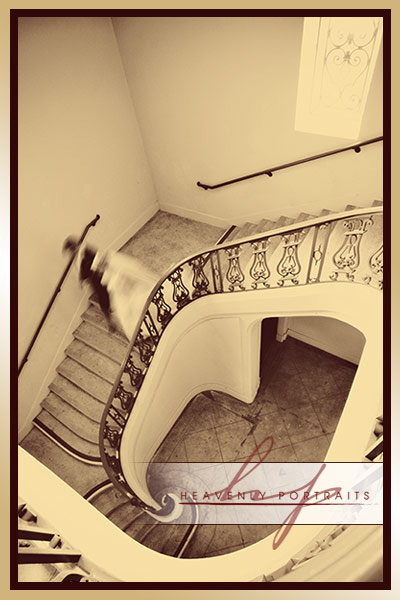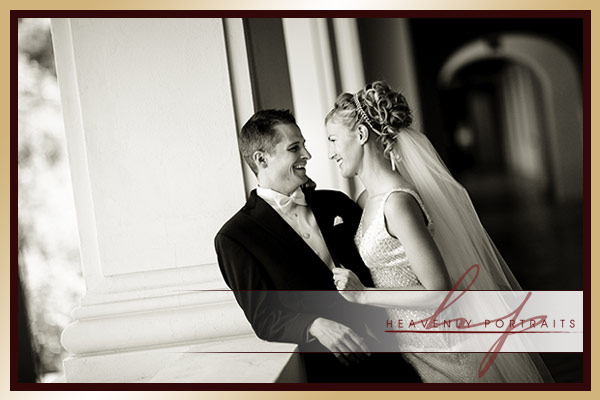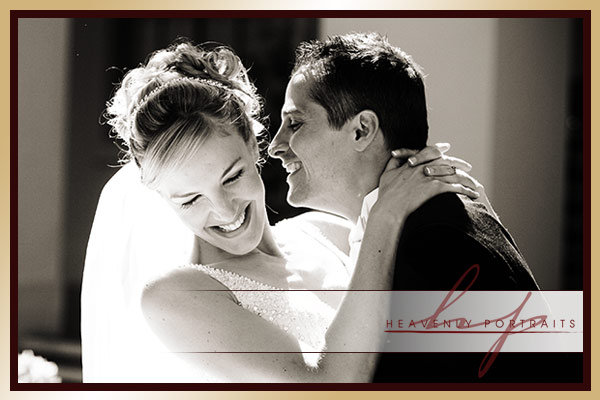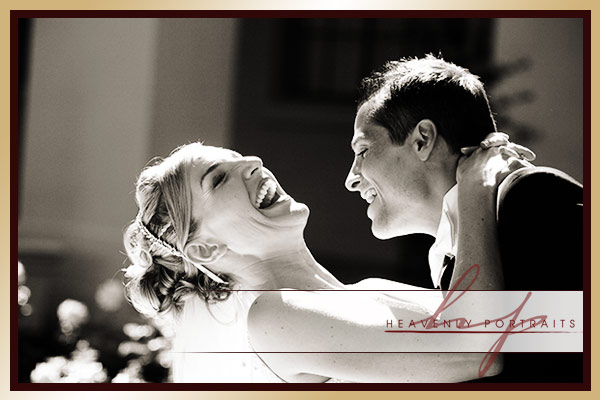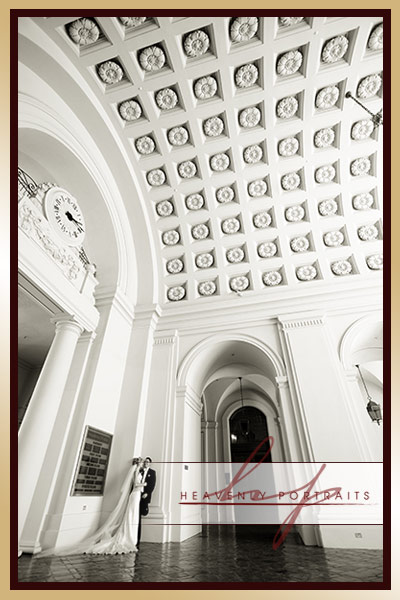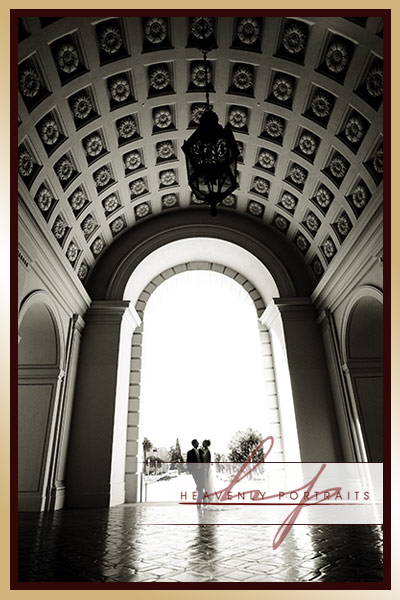 Ummm… who shot this one?…  I think Donny is using the reflection from the Rolls to get Aimee & Chad in front of the City Hall.  Fun!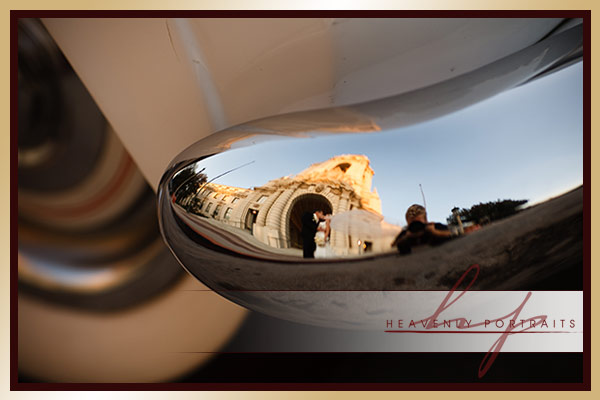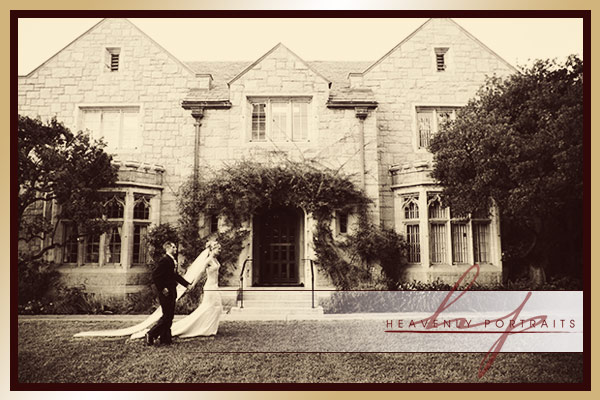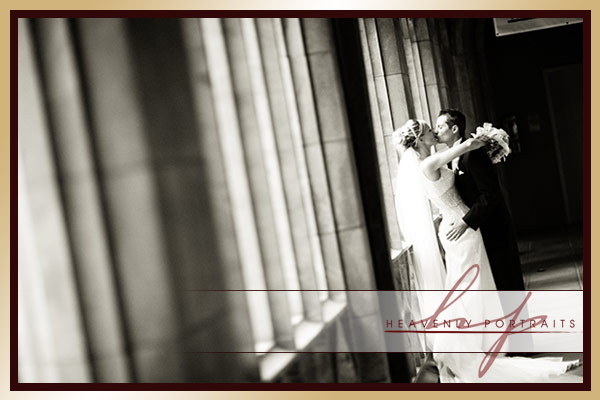 Mmmm… all the food was delicious, even the Hors d'Oeurves looked scruptuous.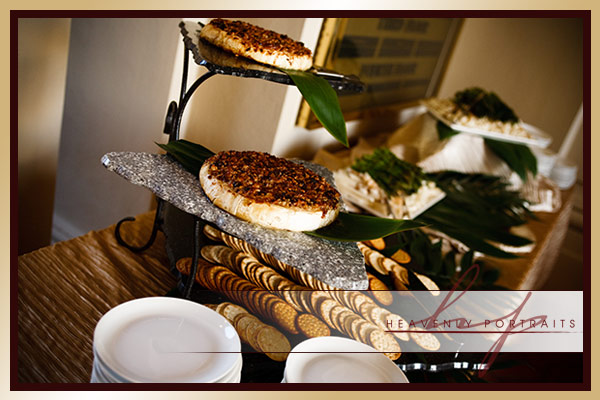 Everything was decorated gorgeously with huge bouquets of flowers and gorgeous linens.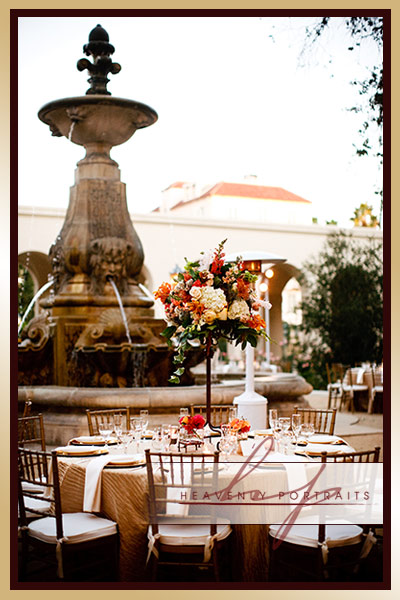 The outside of Pasadena City Hall lit up at night.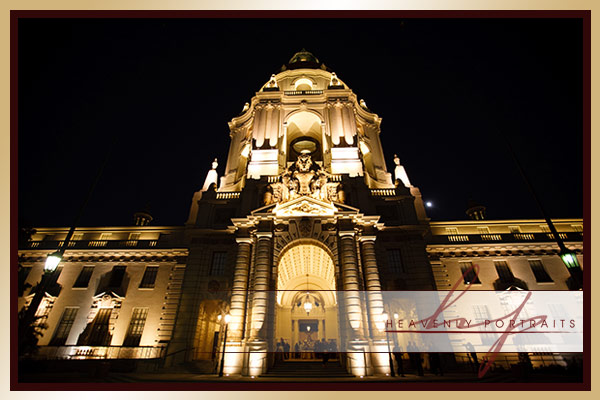 Amiee greeting her guests.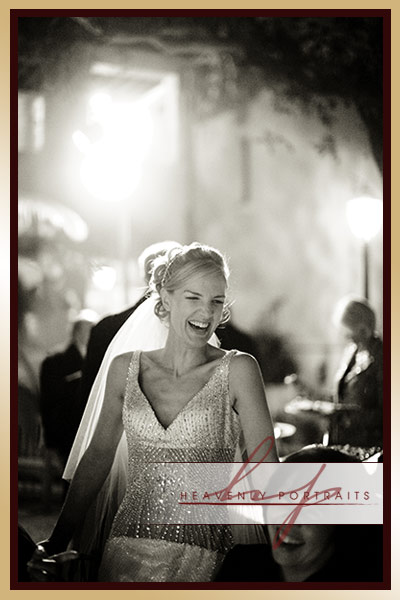 So in the middle of the reception, Aimee grabs the microphone and starts singing to Chad.  It was fully unplanned and awesome!  I had no idea that it was completely impromptu!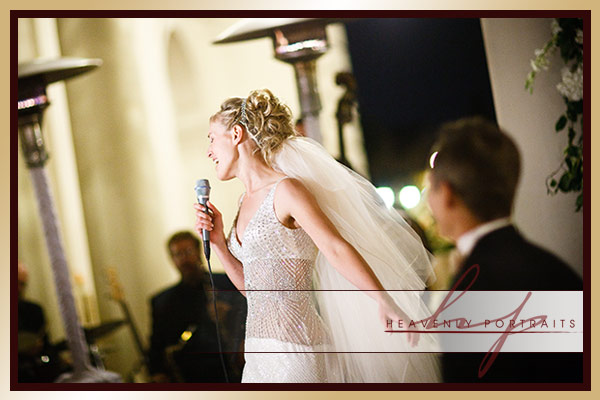 Aimee and Chad laughing during the toasts.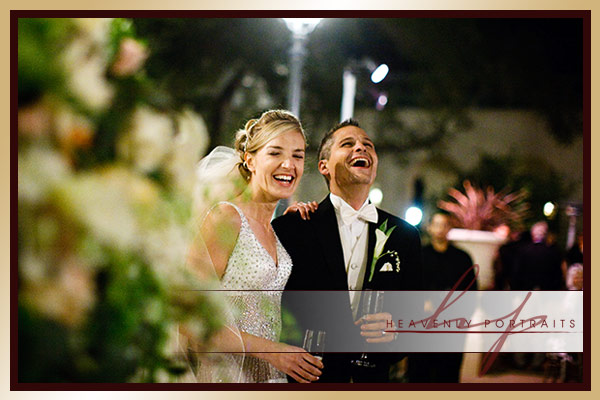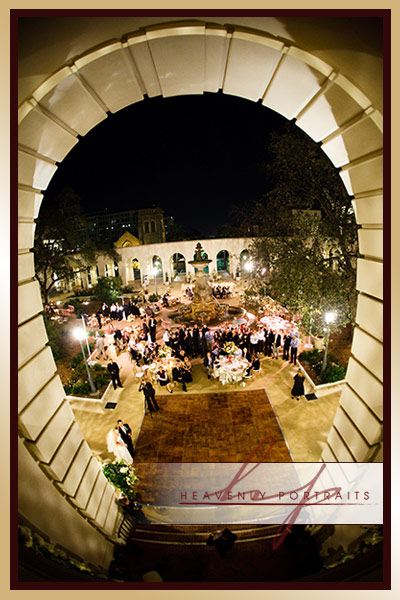 Aimee & Chad, thank you so much for letting us be a part of your wedding.  It was spectacular in every way.  We wish you two many blessings upon your marriage!