You may remember Erika & Young's striking images from their engagement session — the fun ones in the field with the antique yellow couch?  Well, if you saw those, you must have known that we would have no problem getting some pretty stunning images of their wedding!
Erika & Young are one of those couples that Donny & I could totally hang out with on a normal basis. They are kind, considerate and caring — and then they have this crazy wild side of them that cracks us up!  We completely appreciated how much confidence they placed in us and our artistic abilities.  When I was making some unconventional suggestions for their engagement session, Erika said, "Holly — I completely trust you.  I know that you guys could place us in a SEWER and still get phenomenal pictures!"  …definitely our type of bride! 

As you can see from the pic below, the wedding and reception were held at Wilson Creek Winery in Temecula— a pretty spectacular venue!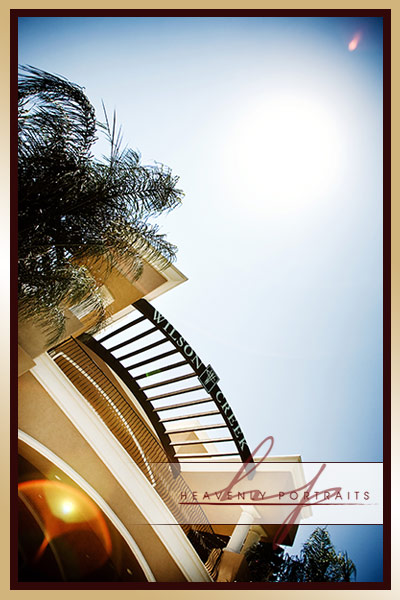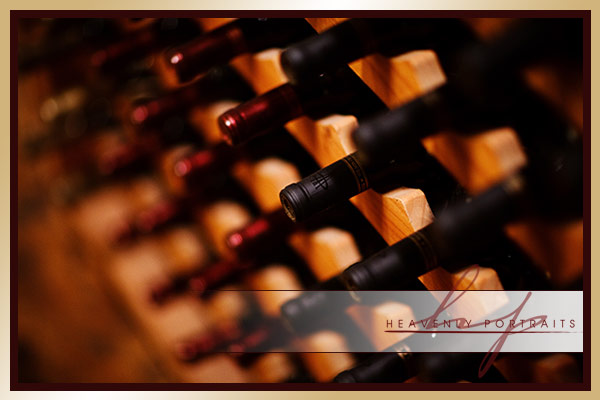 Erika's dress hanging in the background…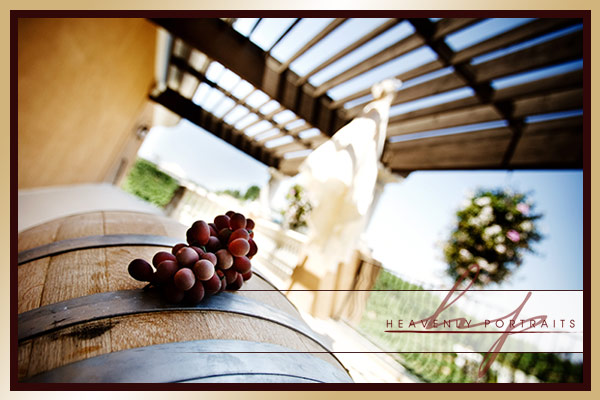 The wedding rings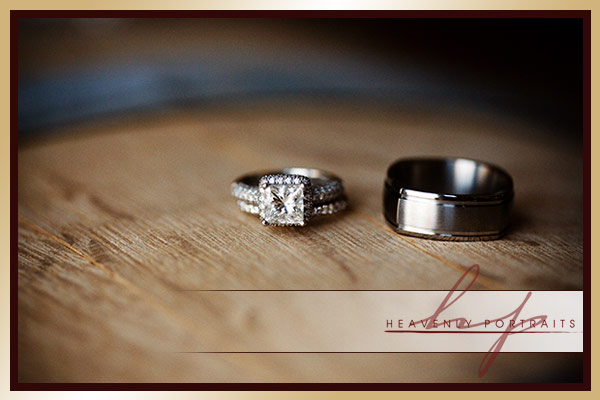 Erika getting ready…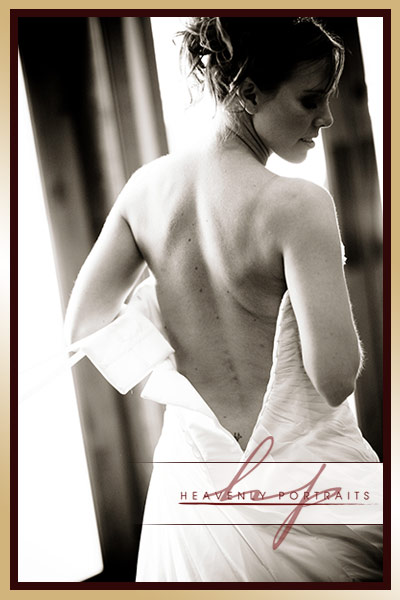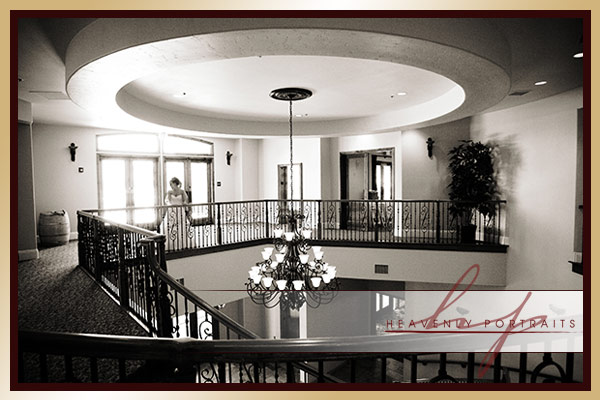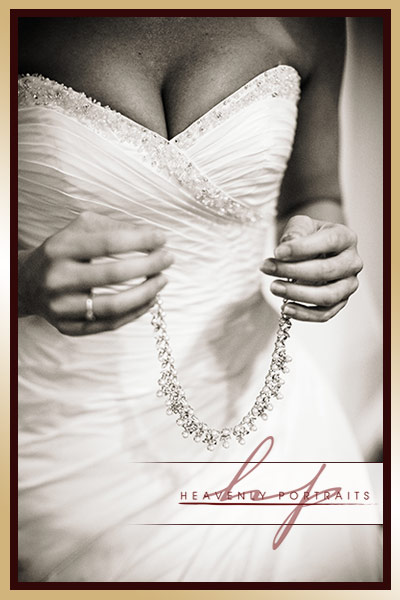 We had a pretty awesome line-up of vendors for the day with Diana coordinating the event.  Everything went so smoothly and I think the ceremony even started EARLY!  Amazing!  Can't wait to work with her again in September for Amiee & Ricky's wedding.  Here is a shot of the ceremony site with flowers done by Petals by Xavi.  They did a fantastic job!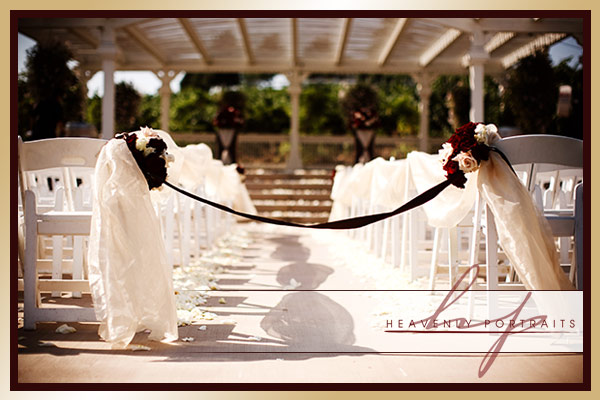 Erika had quite the grand entrance with this beautiful staircase!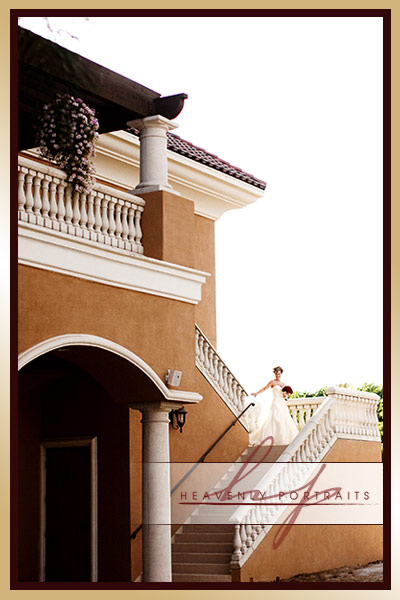 I love this shot — with Erika's father on the left side of the frame waiting to walk her down the aisle.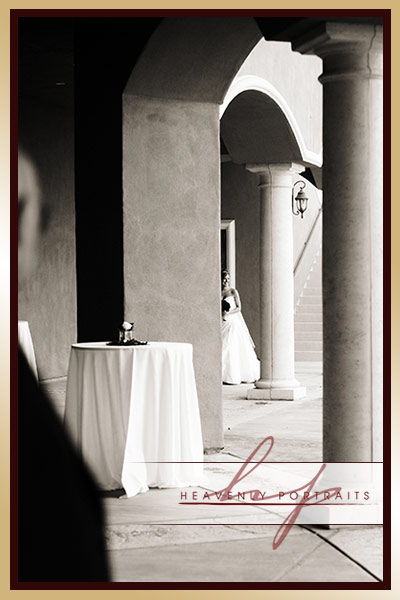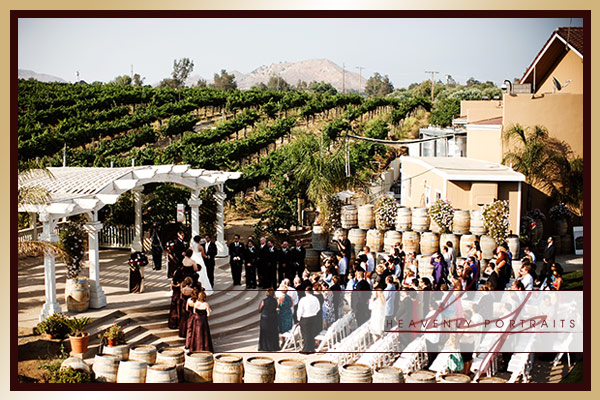 I think Erika must have been "cueing" the guests here to sing "All You Need Is Love" (which they did and everyone sang it as they walked down the aisle).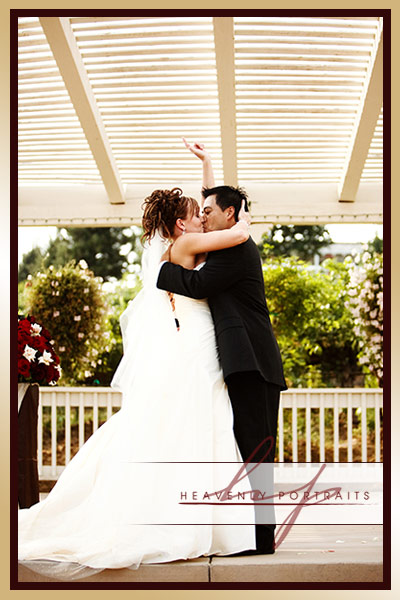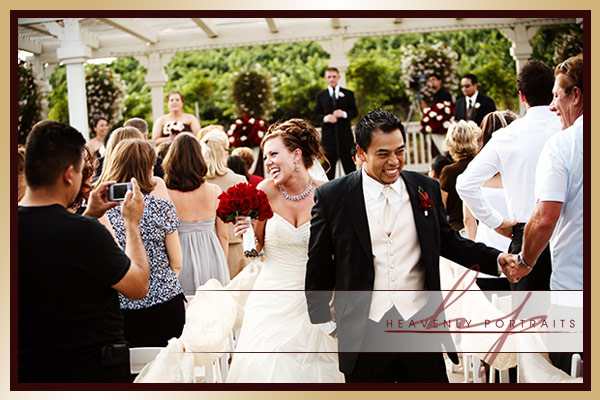 Angela & Amanda from Ricadonna Salon did Erika's hair & make up for the day.  They were pretty amazing; they were probably there for most of the day– staying right up until the reception making sure that Erika's make-up was perfect through each stage of the day! Talk about dedication!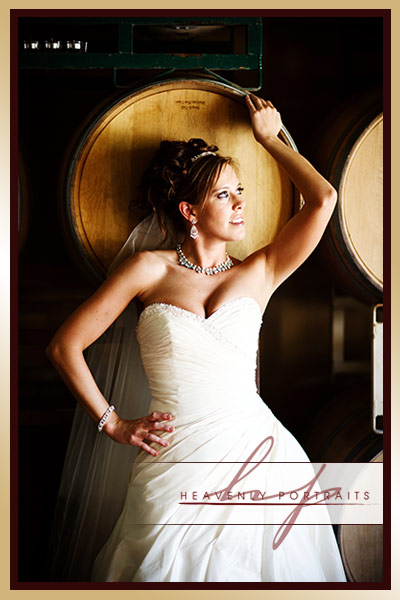 I love the genuine smiles we were able to capture of the two of them laughing!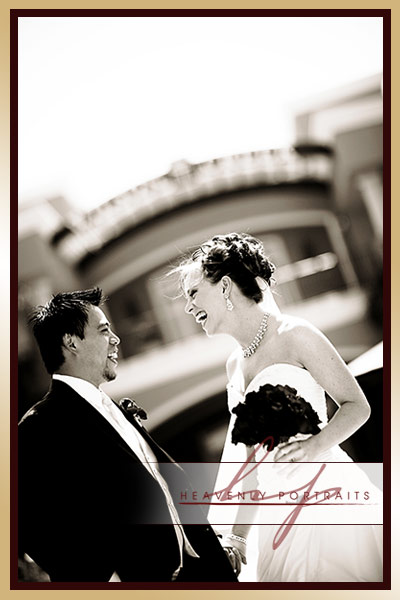 Wilson Creek has just completed their new building where the reception was held.  The circular staircase is beautiful and we had so much fun getting all kinds of shots in there!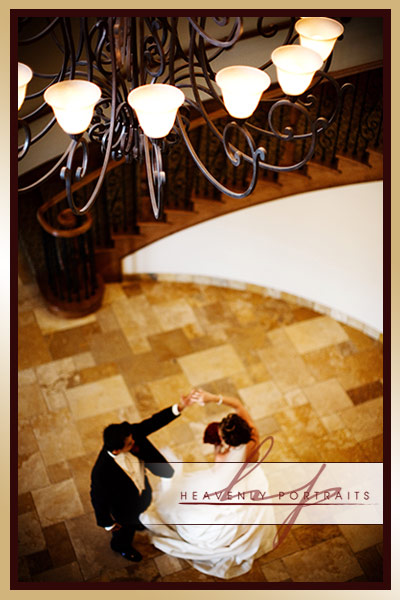 Of course, the vineyards are a stunning backdrop as well!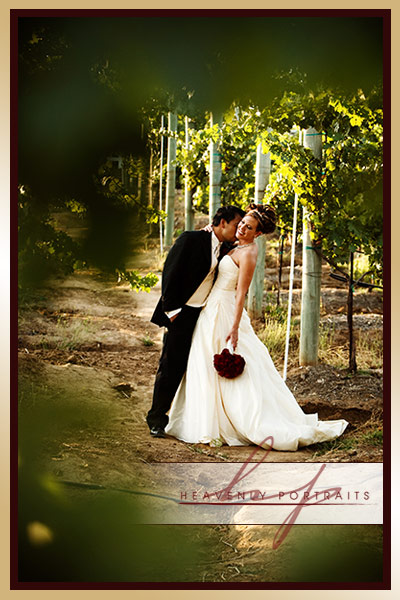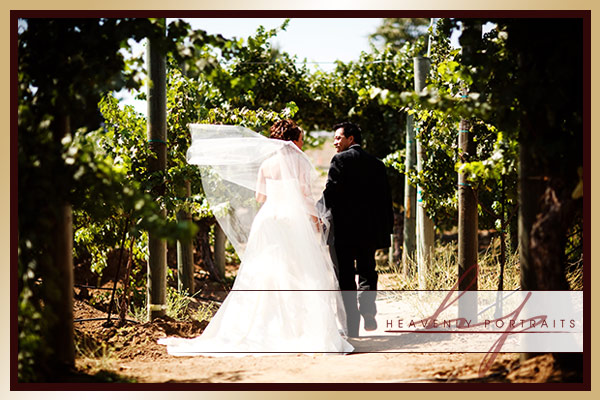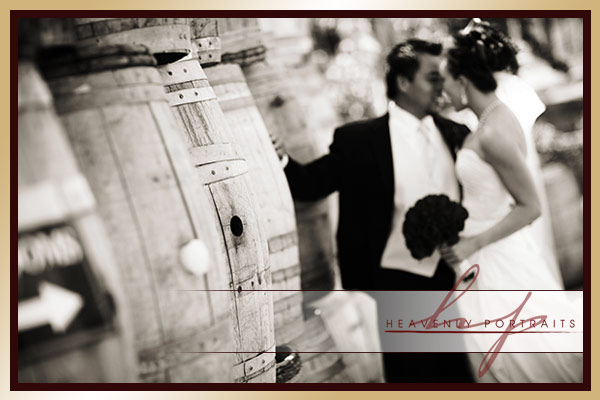 Erika told me in advance that she wanted us to capture everyone's goofy personalities and all the embarrassing things they did!  We are always happy to do so!

  Don't worry Erika… we have plenty of blackmail shots on their way to you!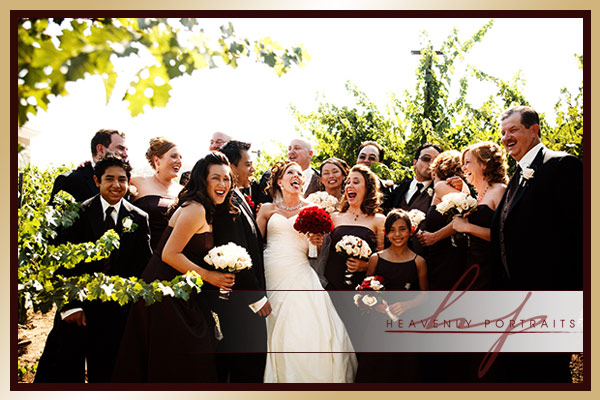 You can see on the table that Erika & Young provided all their guests with some yummy Almond Champagne with labels that had one of their engagement pics on it!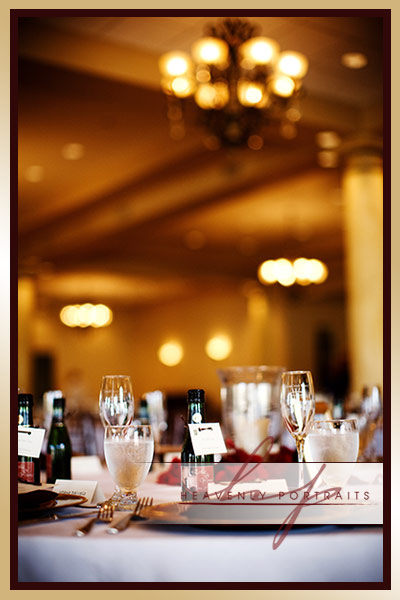 The delicious 5 tier cake, by Bo Cakes.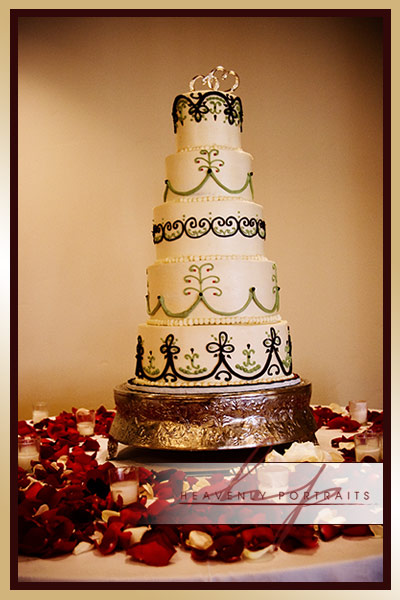 And the guest sign in book, which the guests raved about!  Hee hee…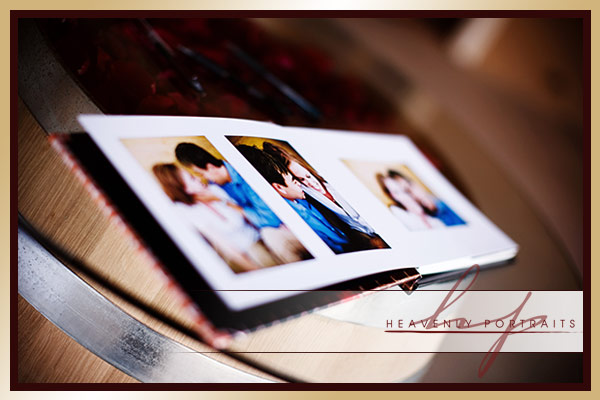 As the bride & groom, happily married, walked onto the dance floor.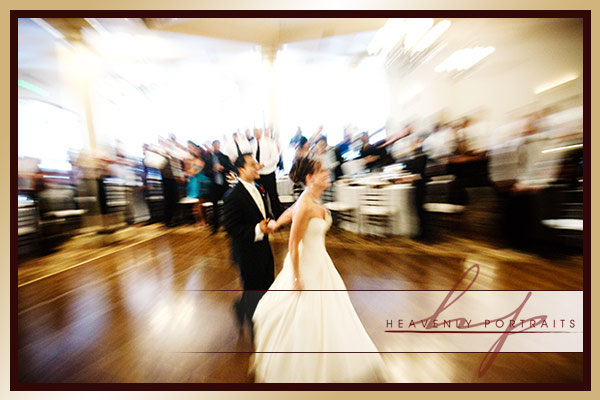 For Erika & Young's first dance, they had planned out with the DJ this elaborate staged first dance where after they started the slow dance, the music would mess up, everyone was confused and then they broke out into an amazing funky r&b dance fully choreographed!  I was laughing my head off behind the camera!  I'm sure Paul & Francisco from Blue Sky Videos got some amazing coverage of the dance!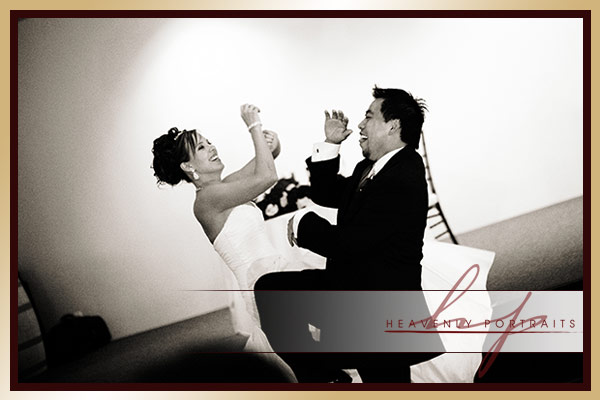 Erika & Young — you two were a complete joy to work with. We have so many more awesome shots to share with you and we can' t wait to do so.  Thank you for letting us share in your wedding day!
Make sure to check back in soon for the slideshow!!