Tanya & Alan heard of us through Tanya's maid of honor, Lauren, who happened to be one of our past youth group kids (Donny & I used to do youth ministry at a church).  We are so grateful that Lauren referred us because Tanya & Alan are one of those totally sweet couples that you instantly love.  They are both so kind and giving- truly caring about others and concerned about their welfare.
The wedding was a really awesome blend of cultures and a huge celebration for the uniting of the two families.  Alan's family owns the Lebanese restaurants, Skaf's Grill, in both Glendale & N. Hollywood.  We can't wait to join them sometime for dinner! 

When we showed up to start taking their getting ready shots, I instantly spotted Tanya's Manolo's sitting on the bed.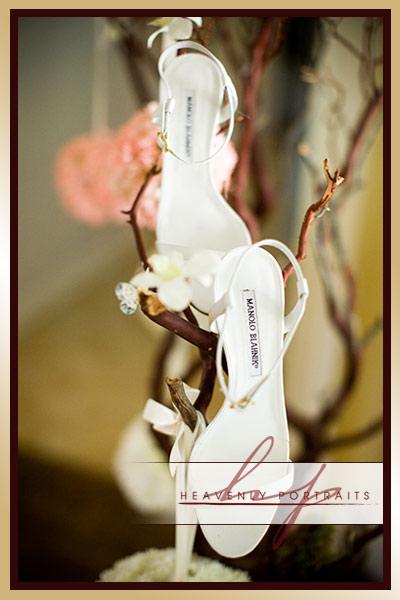 Donny had fun looking for a fun place to hang her dress!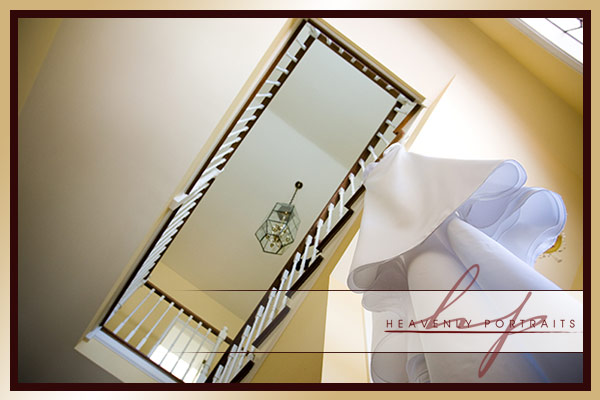 Getting Ready…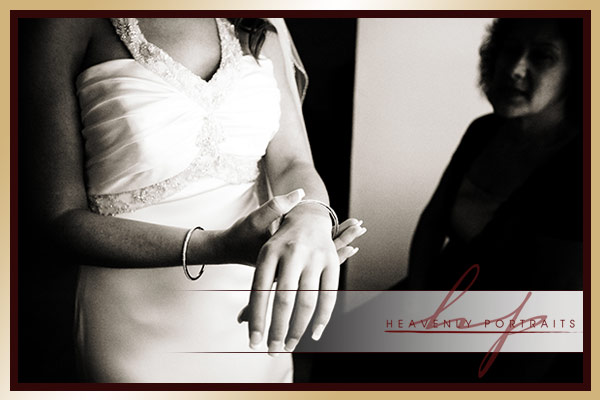 The guys got ready in this awesome house around the corner– Donny said it was one of the most creative homes he had ever been in with different colored walls and unique decor all over the place. Some of the shots he even took were in the bathroom of all places because the colors were so cool!  I love this first shot of Alan.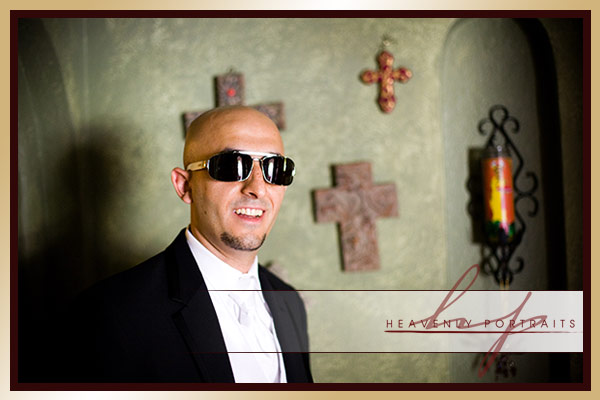 Donny snapped this shot of the guys peering in to see if it was time to start the ceremony, which was held at the Incarnation Catholic Church in Glendale.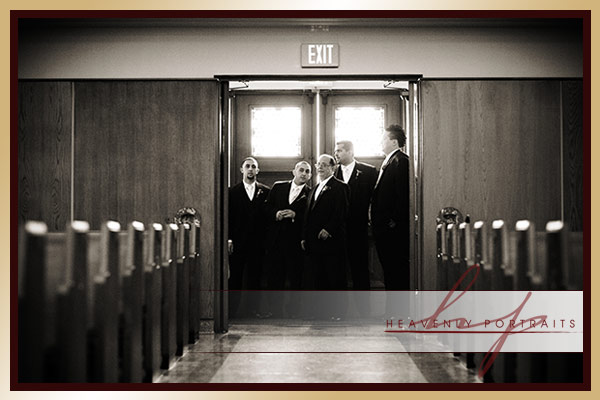 Tanya's happy face after they were pronounced husband and wife!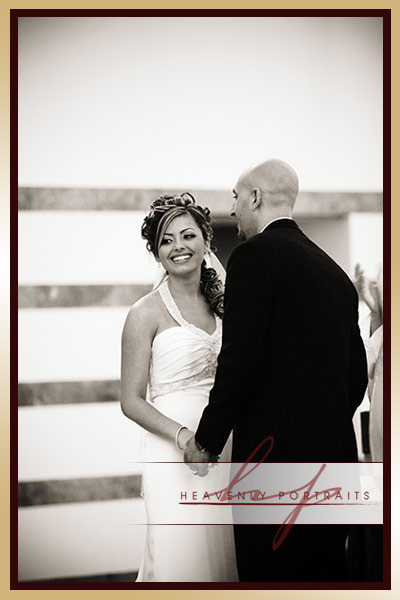 Love the flare as they were walking out!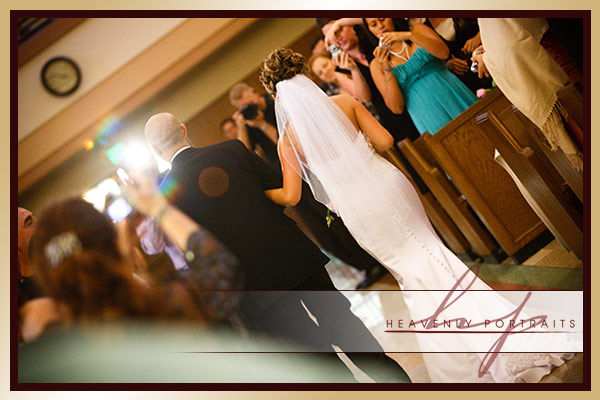 We went to Pasadena City Hall to take their wedding party shots…too much fun!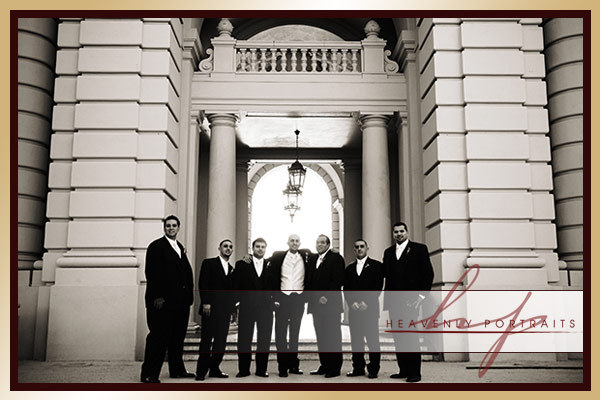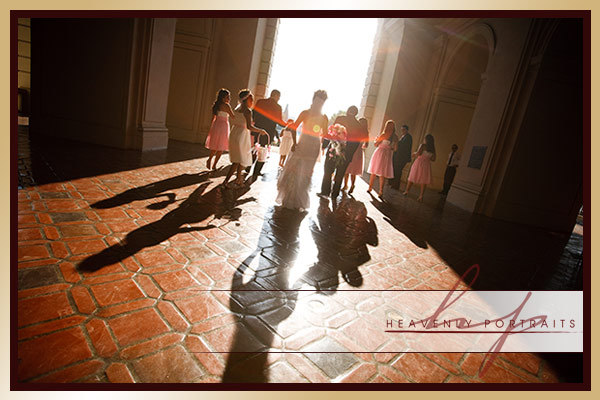 I can just hear the oldies song, "Dancing in the Street"…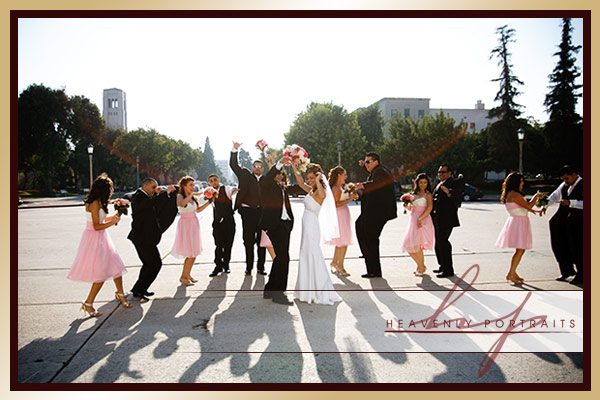 Then we got the awesome opportunity to get Tanya & Alan ALONE!!  Fun!  We first took them down to the train tracks…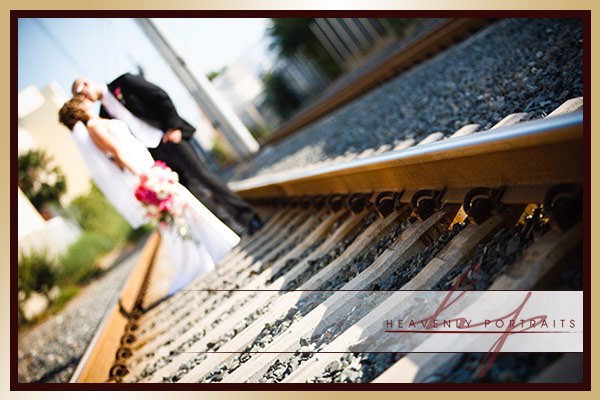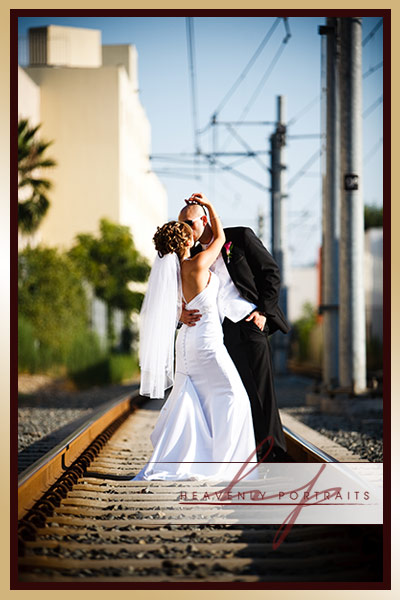 Then off to the alleys…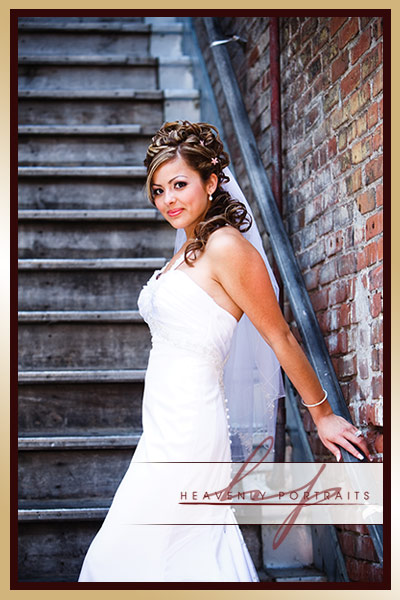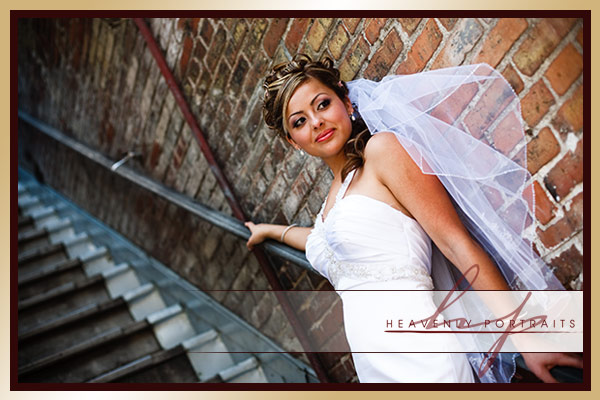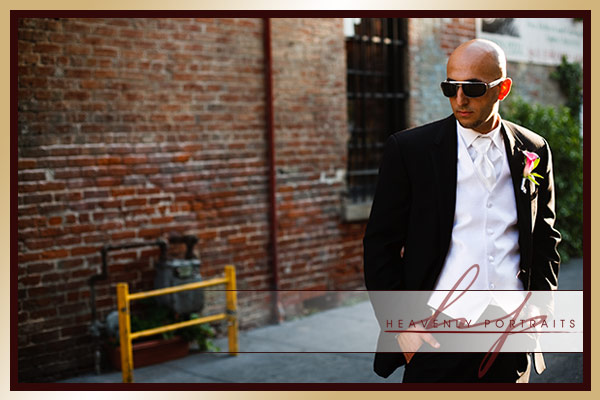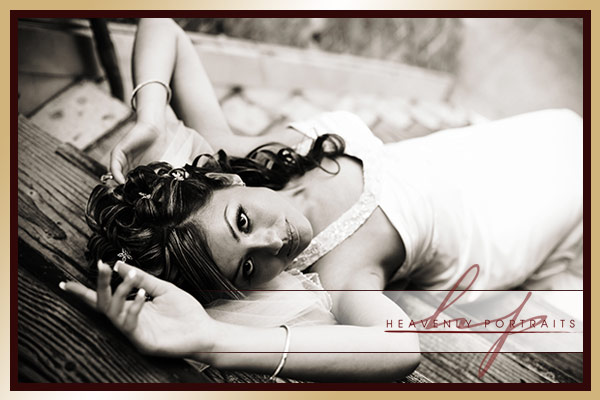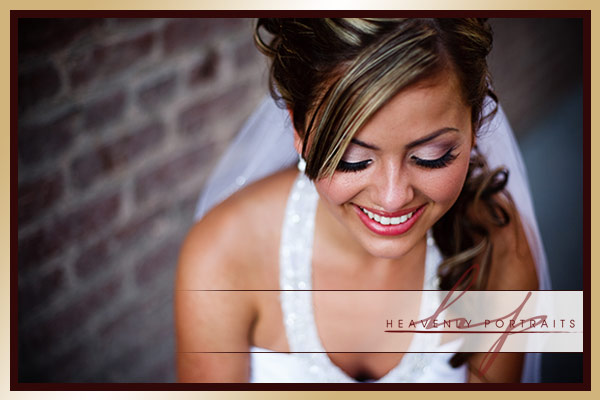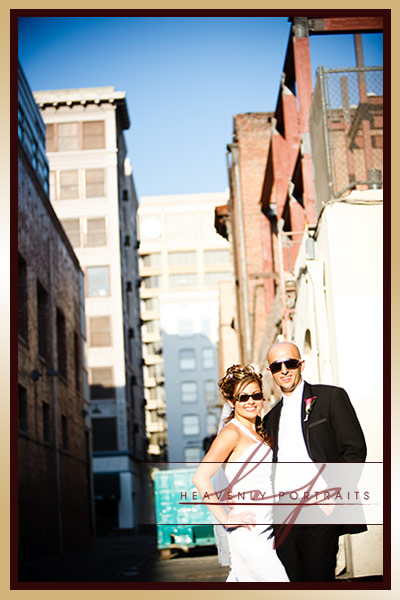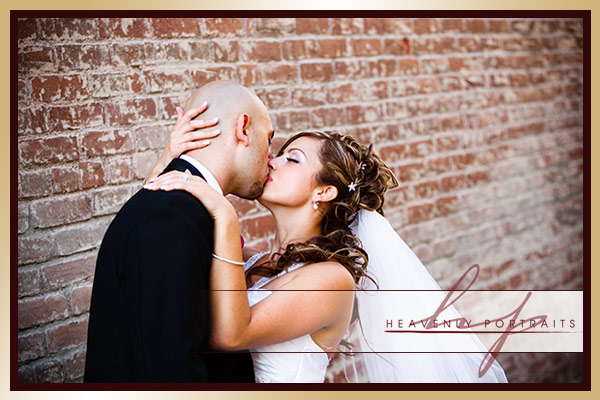 Many of our couples laugh at the places we go to take their pictures because they are so unconventional, but they always trust that we know what we're doing.  We have often joked that we will have them stand by the dumpster (which we have never done)… so when I saw Tanya and Alan walking by this dumpster in the alley, I couldn't help but take a pic!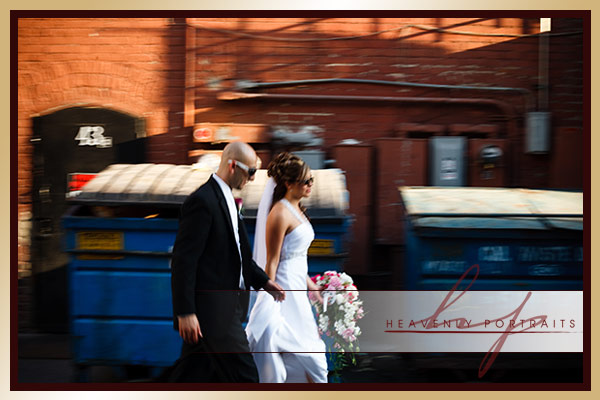 Walking through the streets of Pasadena was pretty fun!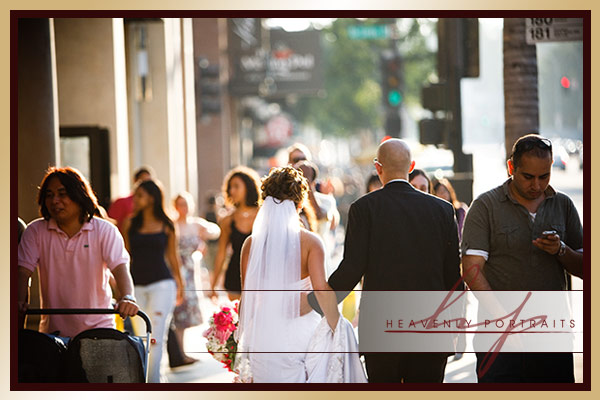 The reception was held at Twin Palms.  If you haven't been there, you should totally go for dinner sometime!  It is a completely unique venue with lots of different colored walls along with a rock'n indoor and outdoor ambiance.  We could have done a whole photo shoot just at Twin Palms!  Here's a shot of their beautiful cake by Porto's Bakery and flowers by Del Sol Flowers.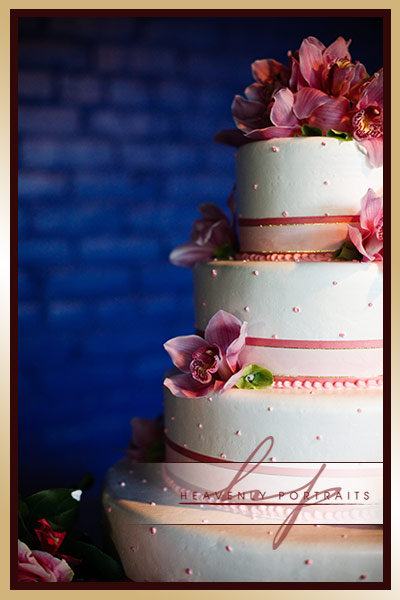 The belly dancers were pretty awesome to photograph and really got the crowd out on the dance floor!  Between the belly dancers, the Lebanese band they hired and the djs, the dance floor was never empty!!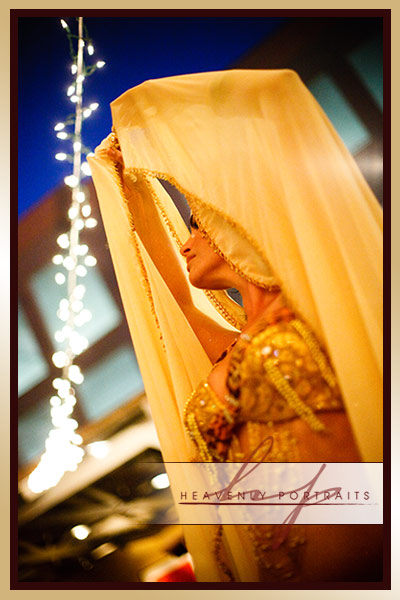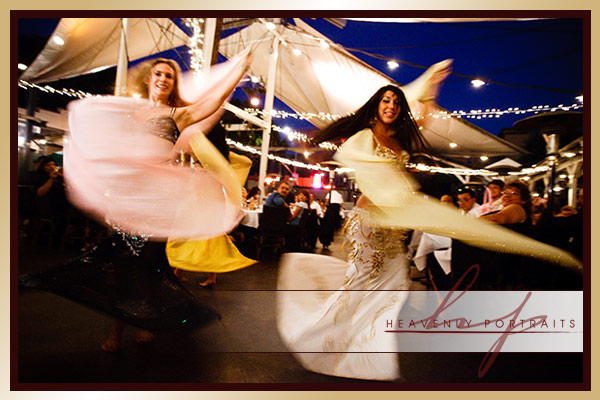 I had to include this shot, just because I love how the garter is just within the guy's reach!  Too fun!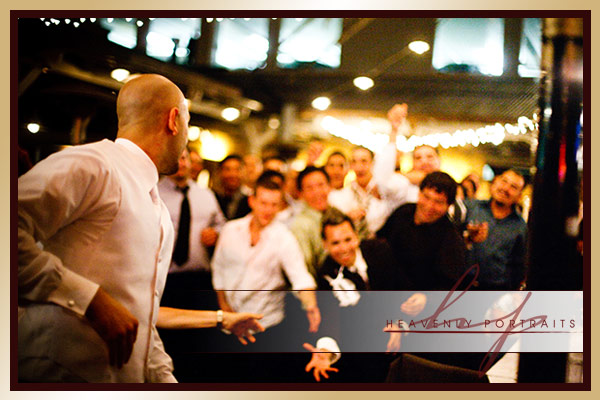 Tanya & Alan– you two were awesome!  We have so many more shots that you are going to love!  We are grateful not only that we got to photograph your beautiful wedding, but that we were given the opportunity to get to know you both.