We first met Christine & Greg at Jennifer & Brian's wedding!  Greg came up to me and said that they were definitely using us as their photographers for their wedding!  A few short weeks later, we met with he and Christine and knew that we would be anxiously awaiting their wedding day! …Then, after getting a chance to shoot their engagement photos, we were even more excited!  They have such a cute chemistry about them and they seemed to love taking photos as much as we did!
We started off the day at the hotel where Christine was getting ready.  She had two pairs of shoes… one for the ceremony and one for the rest of the day!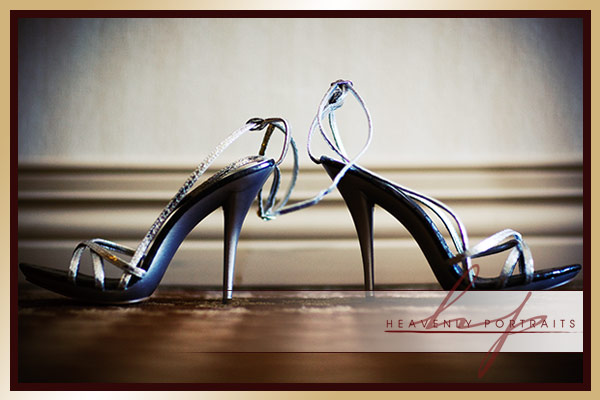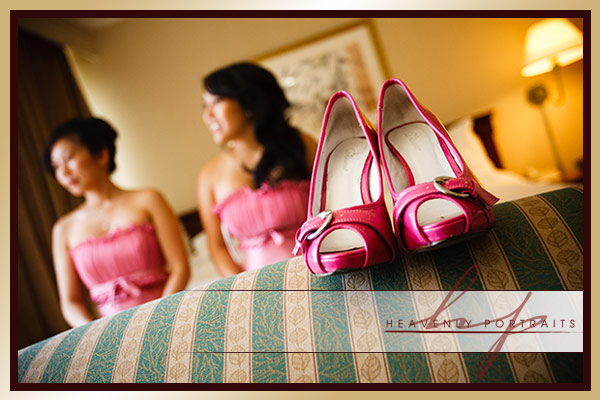 I think Christine smiled the whole time she was getting ready!  Here one of her bridesmaids is putting her veil on!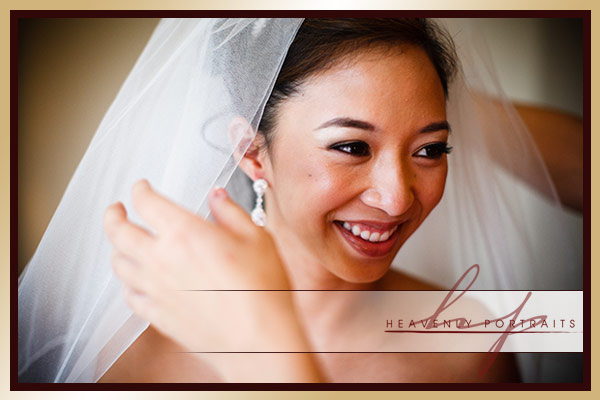 Doesn't she just look beautiful!!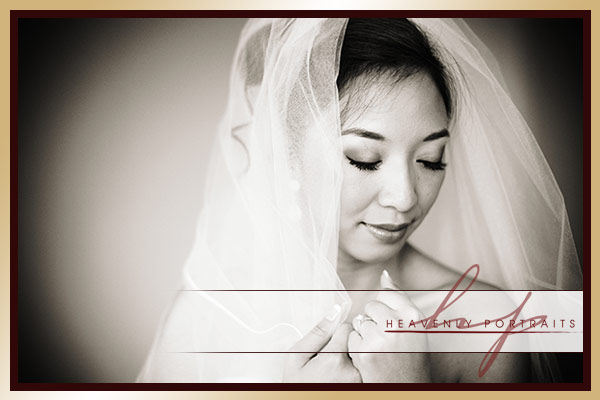 St. Brendan Church, where they got married was absolutely stunning!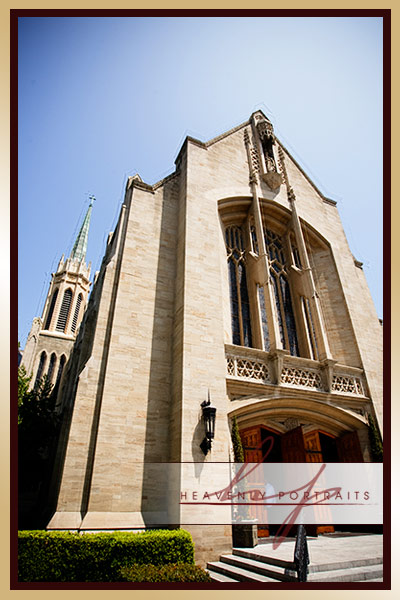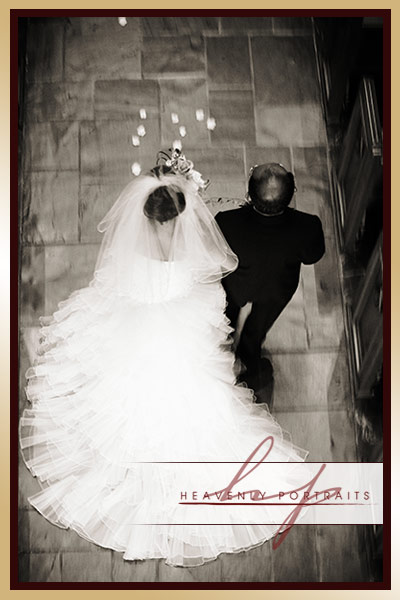 We felt like we had stepped OUT of LA and into the East Coast or somewhere in Europe!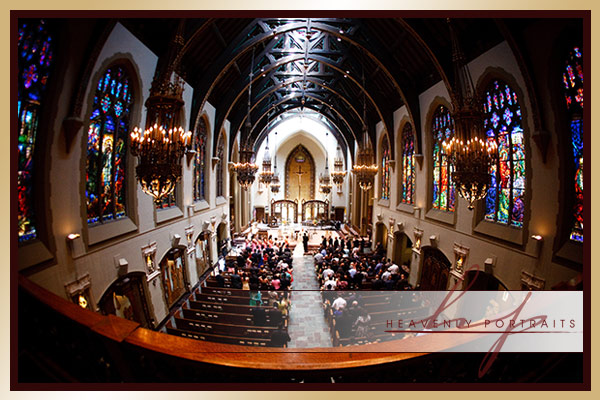 Donny was loving the wide angle shots with the gorgeous light pouring through!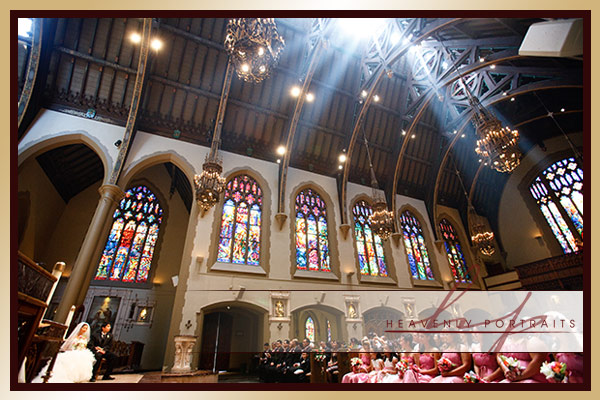 After the ceremony we headed on over to the Disney Concert Hall to take some pics!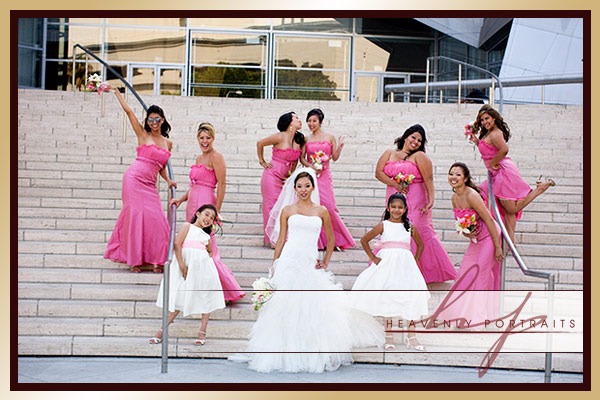 I don't think I can express how much I LOVED Christine's shoes!  They were kind of a "third person" for me.  The bride, the groom and the awesomely fun hot pink shoes!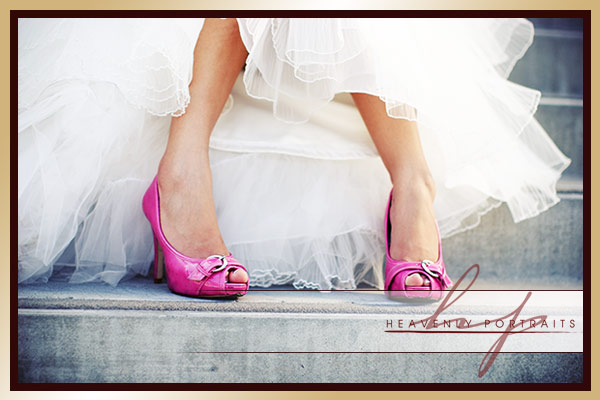 The Los Angeles skyline is pretty fun to photograph as well!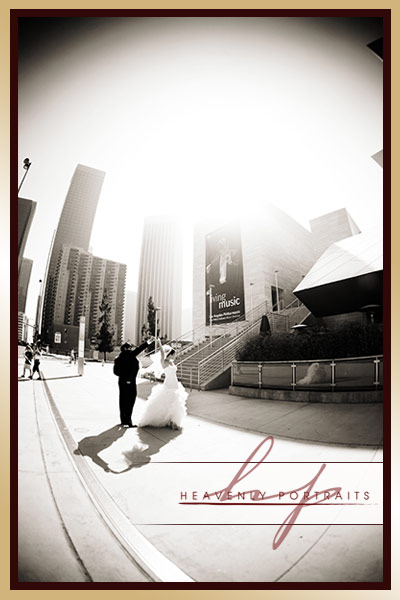 I really liked how this shot seemed to capture how stunning the back of her dress was!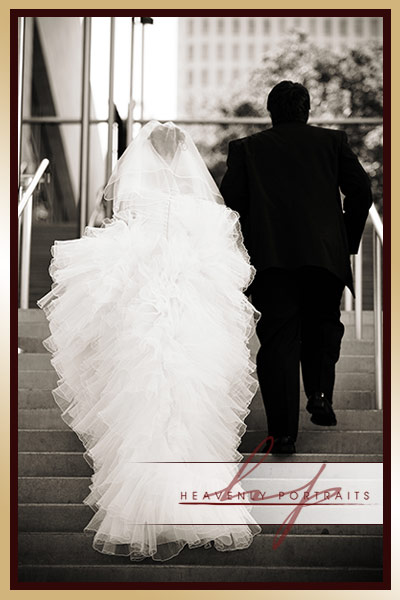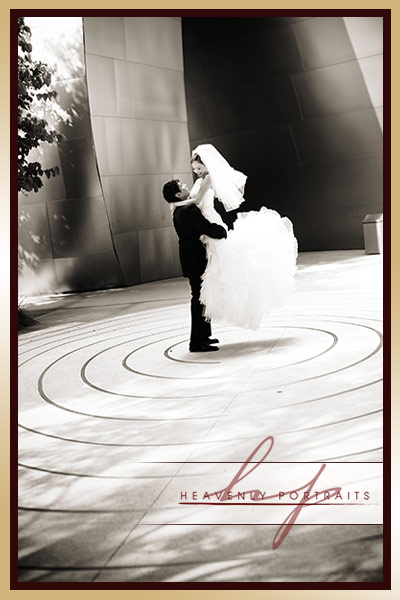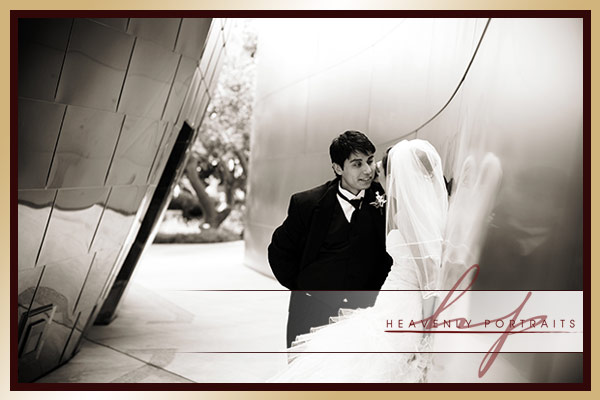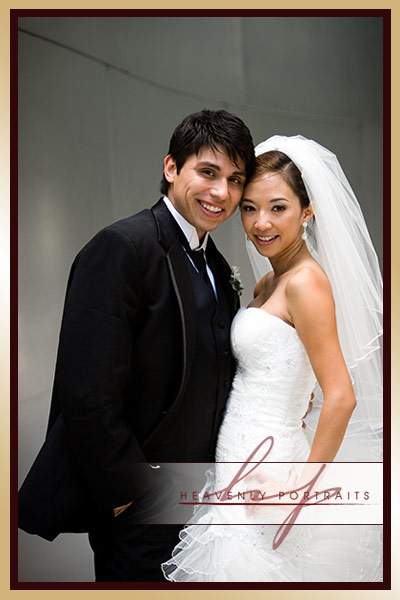 After the Concert Hall, we headed on over to downtown Pasadena, where the reception was being held.  Everyone had a great time as we got right in the middle of the main street — Colorado Blvd!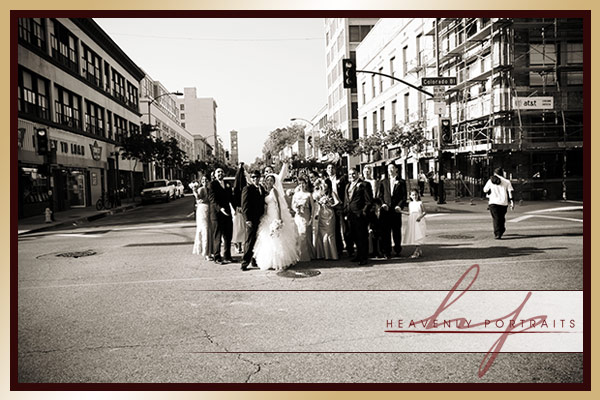 Then we went and played in all the alleys!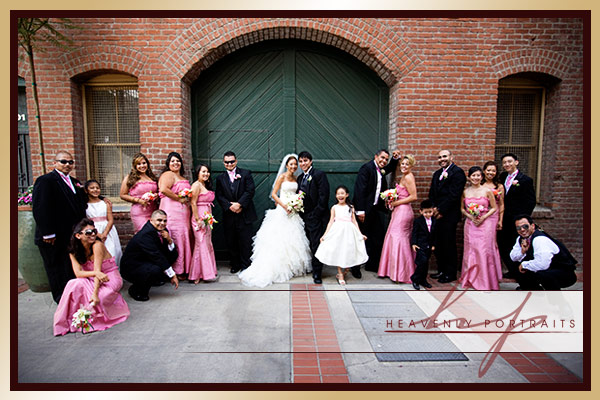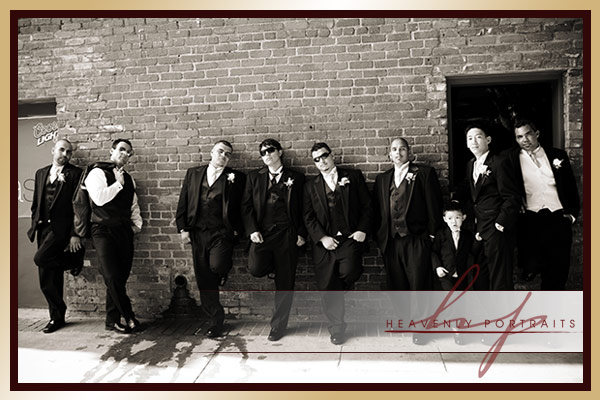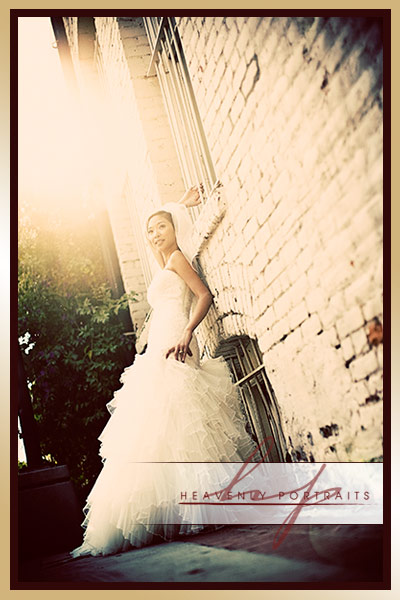 Greg was too funny!  He totally loved modeling for the camera!  I think he may have missed his calling!!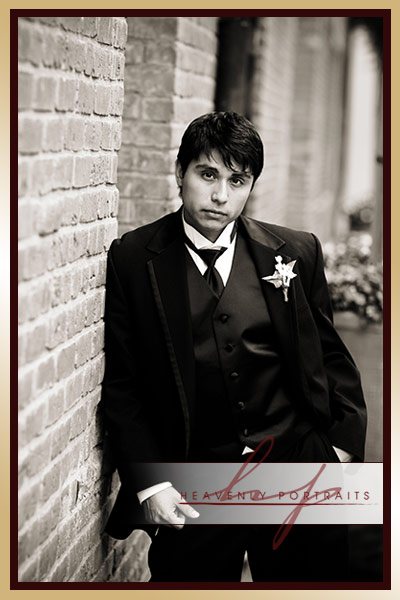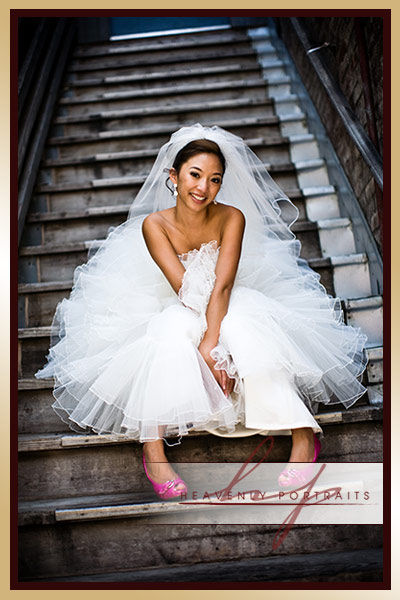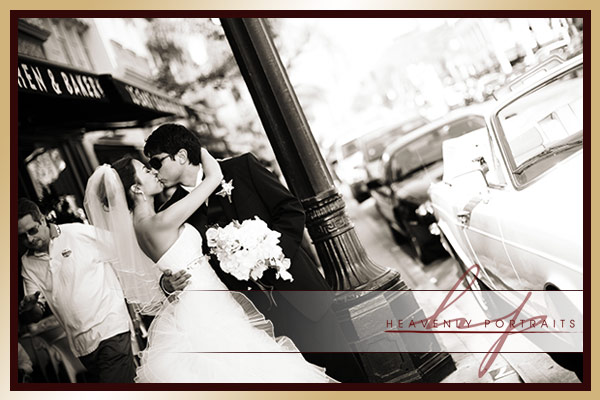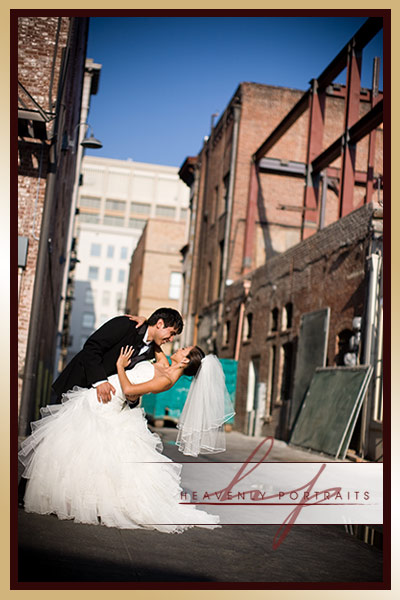 This shot was fun!  We were walking down the street and I just put my camera behind my back to see what I would get!  I loved how it came out!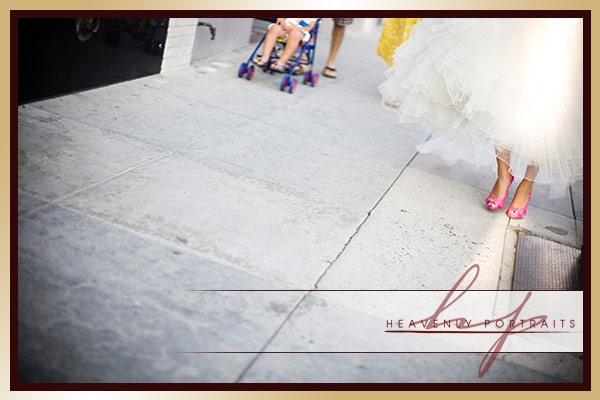 The reception was held at the Romanesque Room in Pasadena. There was no shortage of tears during the toasts!  Very sweet and sentimental thoughts were shared!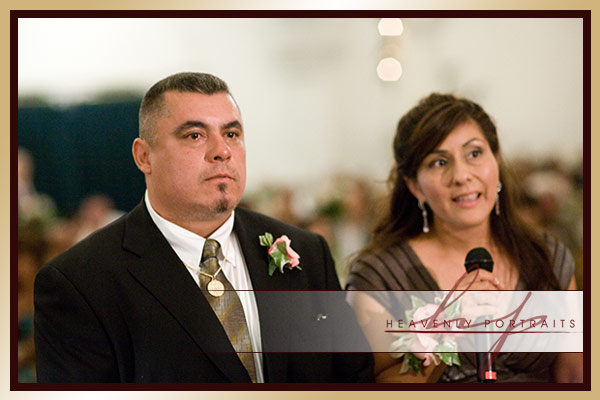 And plenty of laughs!
And more tears!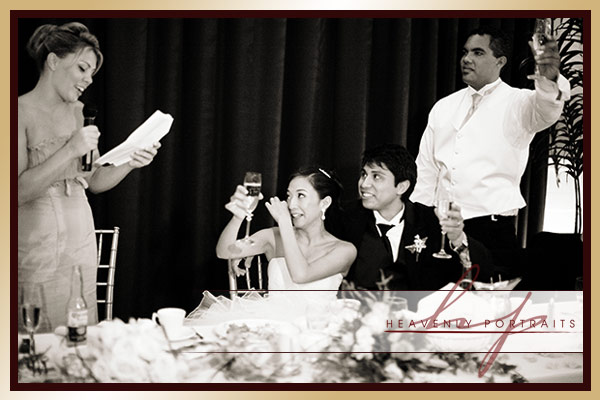 The first dance…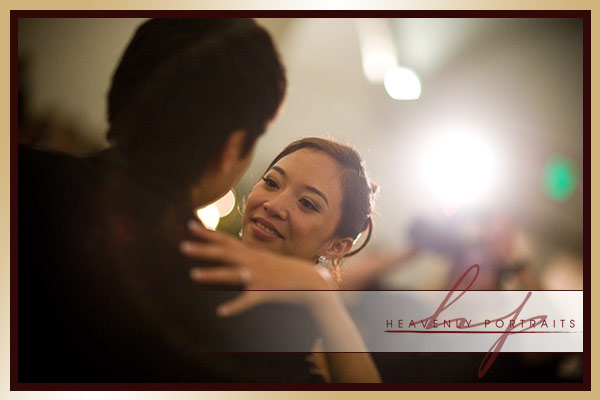 The mother-son dance, while Christine and her dad lovingly watched in the background.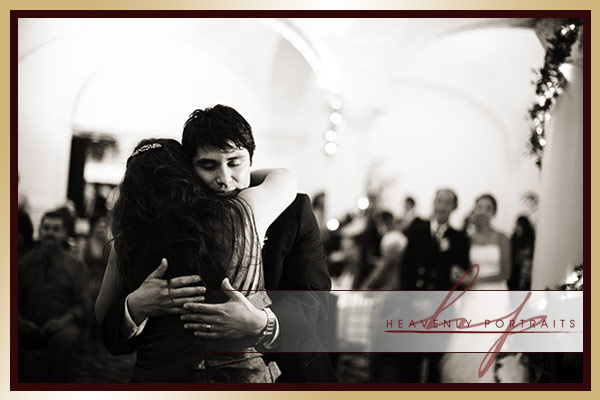 Congratulations Christine & Greg!  We pray your marriage is filled with love and laughter!!