We received a contract in the mail today from a really sweet couple! Kevin and Janelle are taking up the somewhat difficult and timely task of planning a destination wedding on the big island of Hawaii. We will be flying out to shoot their wedding in September. We're looking forward to playing in the sand and getting amazingly gorgeous shots of them on their wedding day!
While thinking about Hawaii, it reminds us of our last trip to Kauai in August. Here's a couple pics of us in Princeville, Kauai. This is our favorite part of the island. It is so green and lush. Exactly as you imagine Hawaii to be!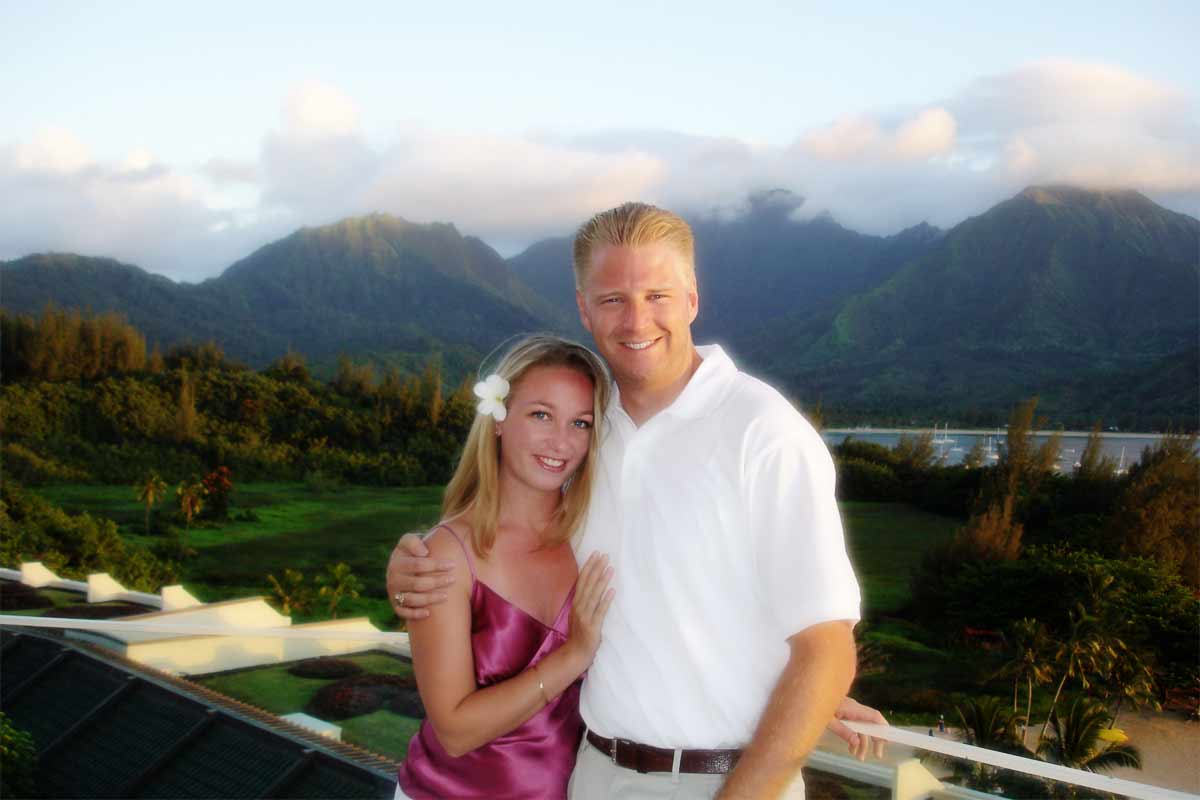 Here's a fun picture of our feet by the pool!