We are back to regularly scheduled blogging here…. More fun pics on their way!
We had a super fun time taking pictures of Little H!  Here are just a few as a sneak peek… but we have so many awesome shots that her mom & dad are sure to love!!  We'll share some more of this adorable kiddo soon!  First off, though… one of my favorites, simply because I love the way she was so naturally twirling her hair!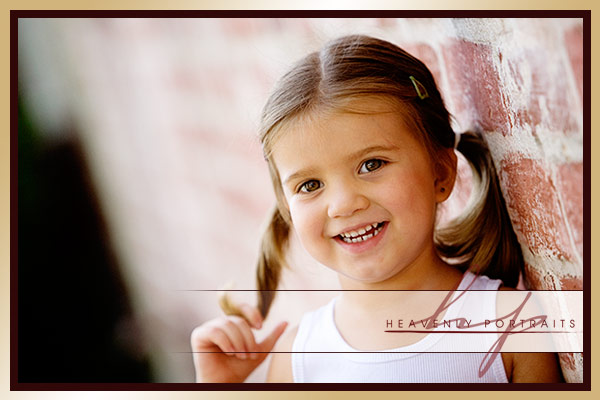 And then, who could possibly resist this face… Mom & Dad watch out!!!  …actually she probably already has you wrapped around her little finger!