This little angel was amazing to shoot.  We like to photograph our newborn babies within the first two weeks of life (so if you are pregnant, you will want to contact us before your baby arrives so we can free up blocks of time in our schedule), but this little one was 5 weeks old and behaved just perfect for us.  She was adorable and sweet… oh, did I mention she happens to be my niece?

  I am super biased on this one! We had so many great ones it was hard to choose which ones to feature, so I just chose my favorites!
This first one melts my heart.  I just keep staring at it… and then coming back to it again just to enjoy.  As a mom, if this was the only shot from the session that turned out, I would have been completely ecstatic!  … but it's not!

  .. By the way, I swear she does not have lipstick on! LOL.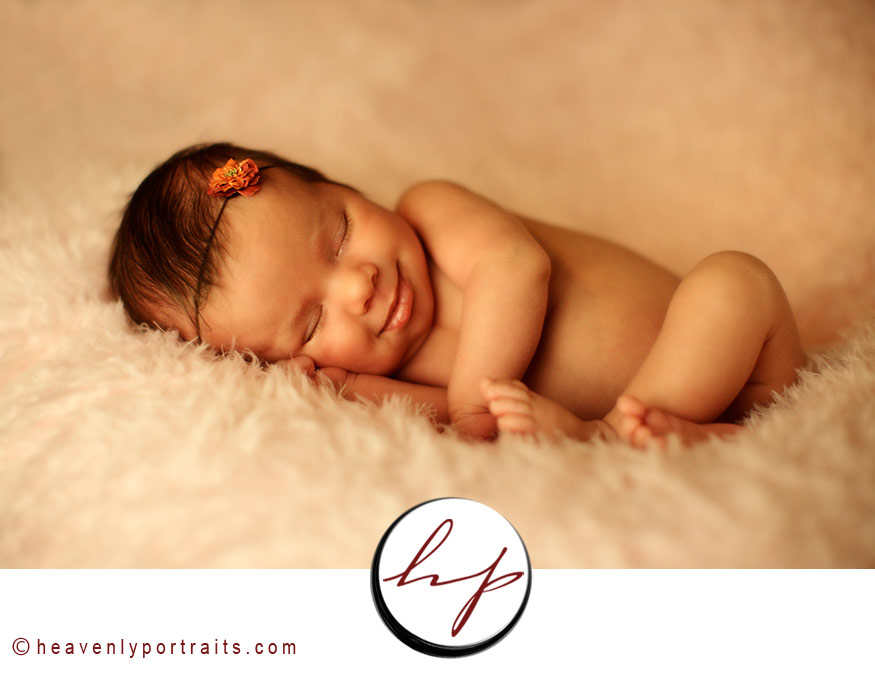 This pose is one that I have wanted to get for a long time, but hadn't had the chance to try out successfully, so she made my day!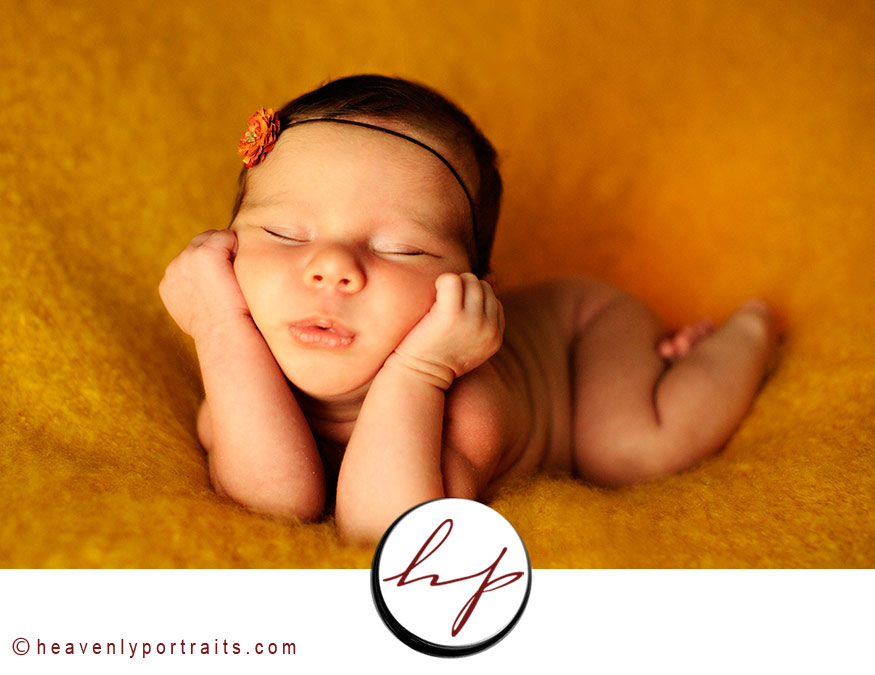 Oh, she slept so beautifully.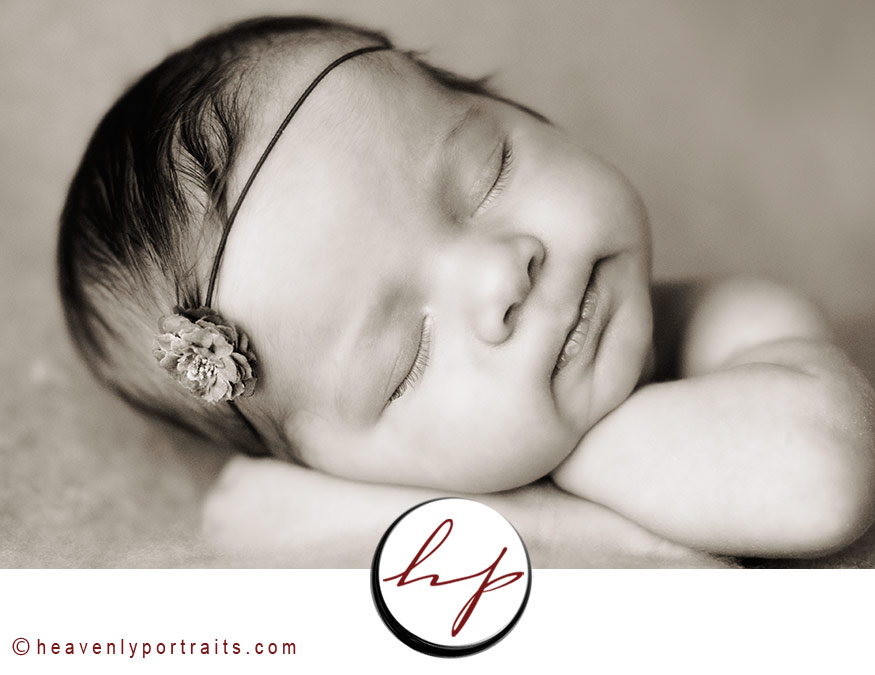 I love this shot too!  Thanks Harm & Trav for letting me borrow these antique Coca-Cola boxes!  They worked beautifully!