Levi is another one of our past wedding couples newborn babies!  This is Cherish & Ryan's gift… We were expecting to do this shoot a whole lot earlier – but he arrived THREE weeks late!  Cherish is one patient woman!  This little man had his own plan… luckily he was pretty good for me during our shoot!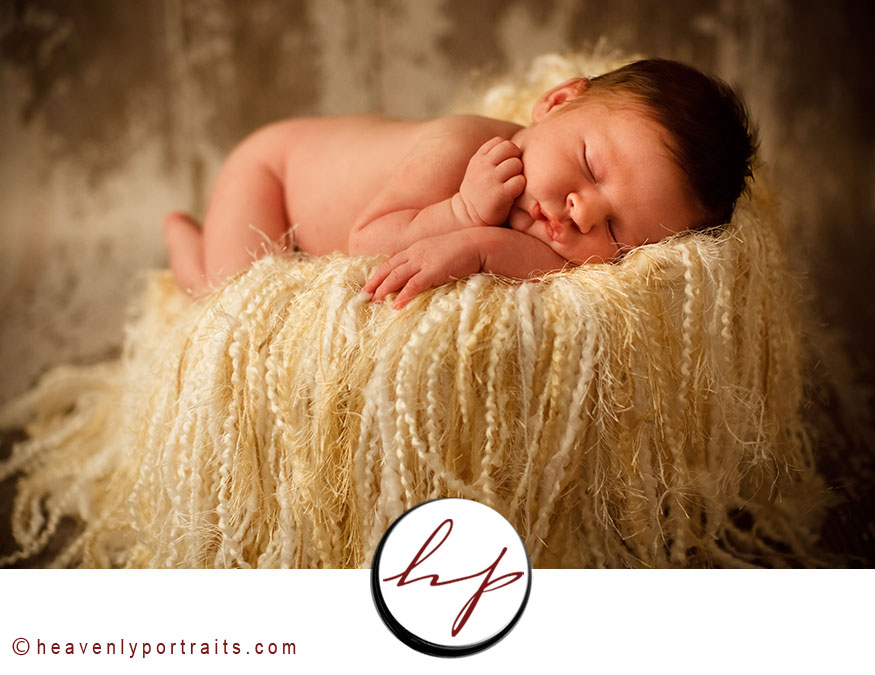 As you can see, the extra time in the womb allowed this little man to come out with a full head of hair!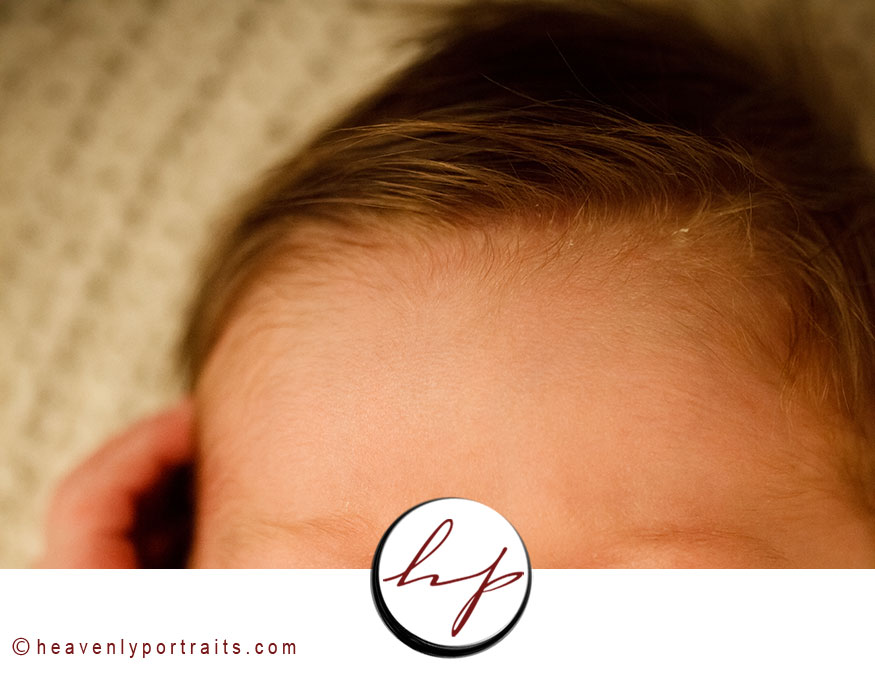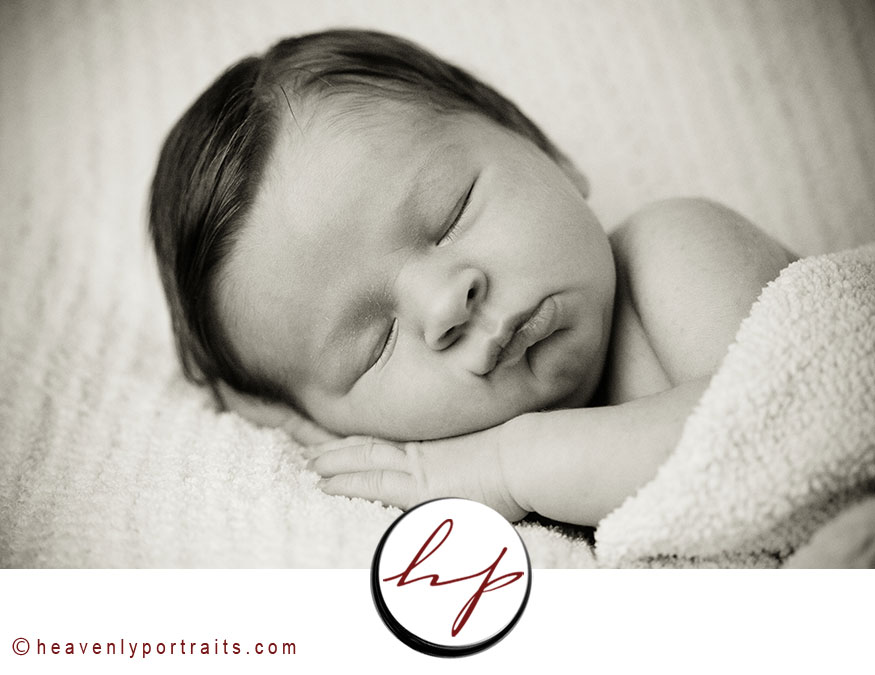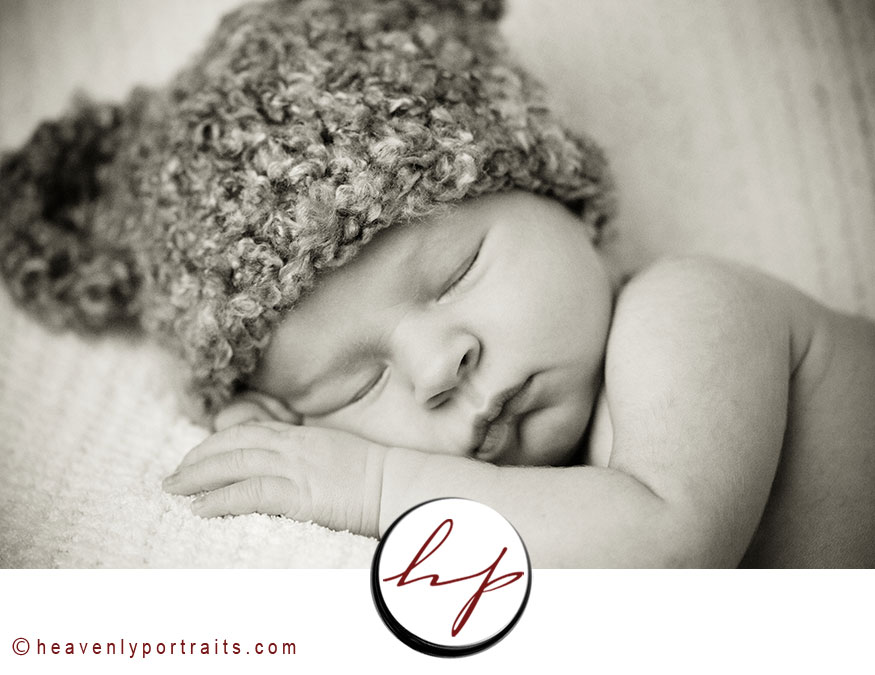 His daddy plays guitar, so we thought it would be fun to incorporate that into the photoshoot!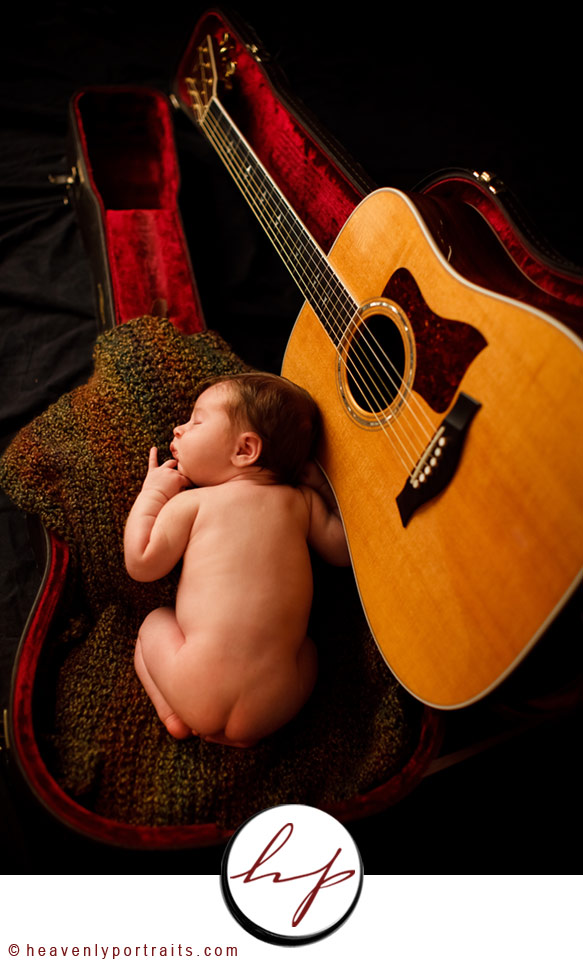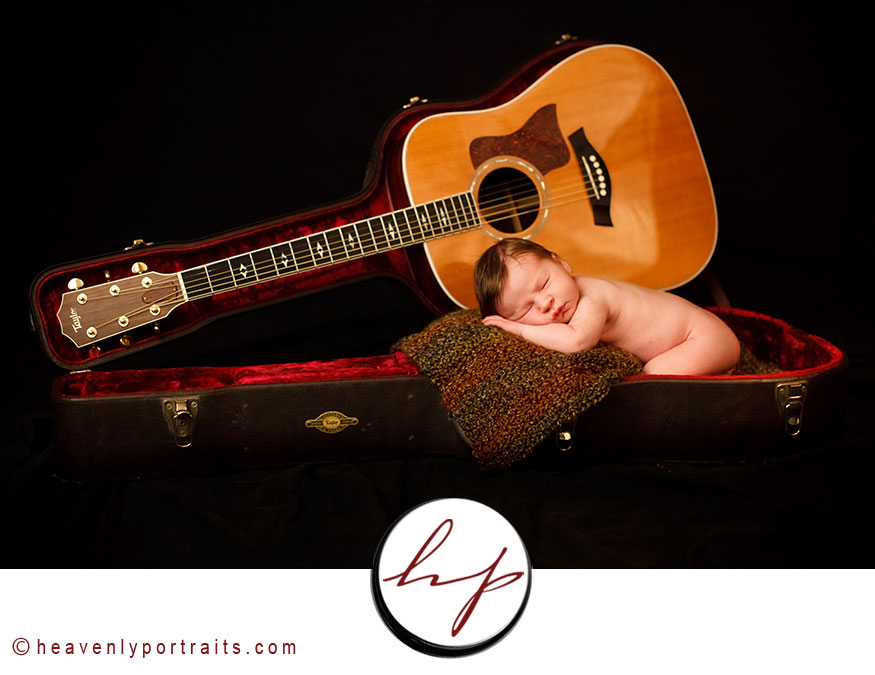 Don't you just love those squishy lips and chin!