This is going to have to be one of my favorite newborn shoots… I'm not biased or anything…it just happens to be for my favorite niece (my only niece, as well)!  I'm just getting around to blogging these, although she is probably around 7 weeks old now and cute as a button.
This little one cracks me up.  She NEVER cries.  Every once in a while she will wimper.  I don't think Heidi has any idea how lucky she is!! 

  I love this next shot — she's smiling for her auntie!!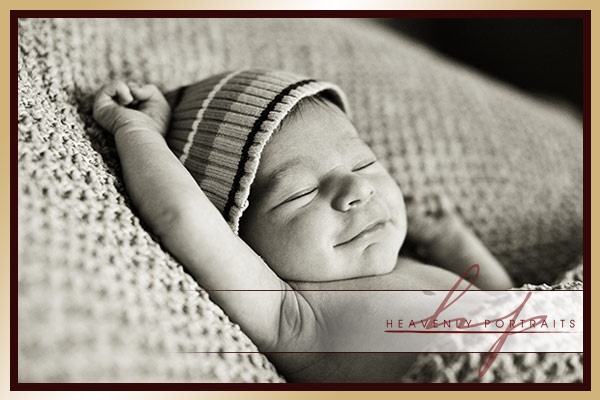 Too precious!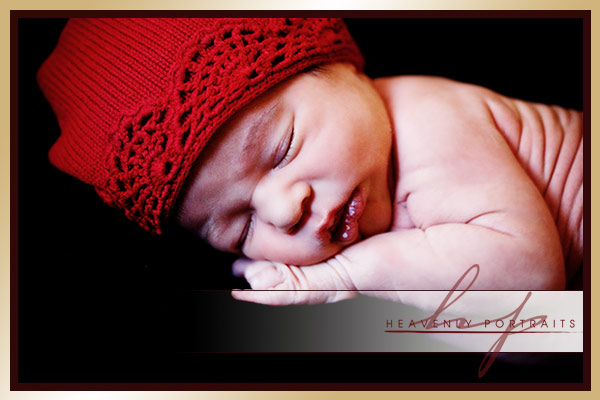 Thought this was fun!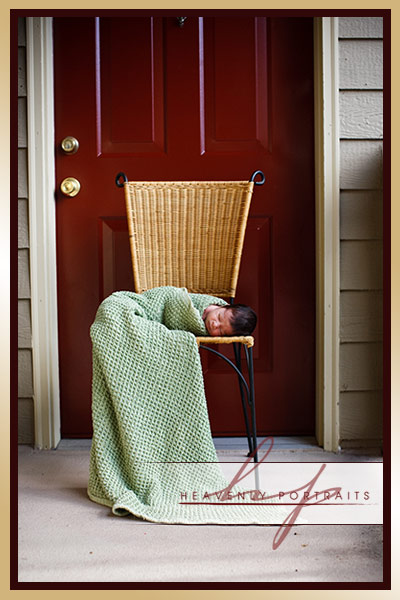 Sweetness…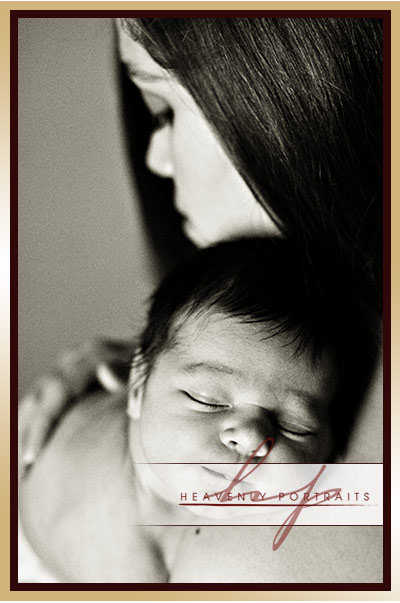 Love her little toes!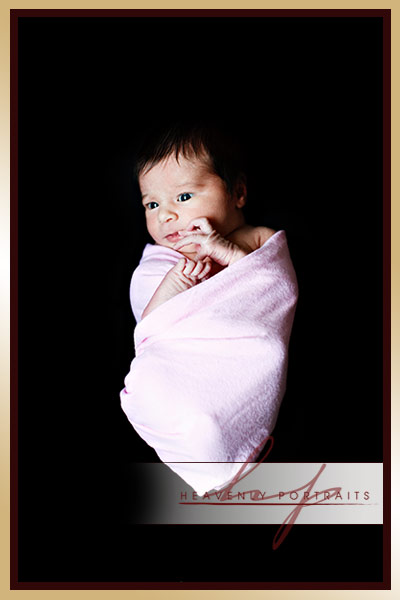 These next few I had to take at NIGHT in their house without any studio lights.  I had to get creative and had my mom hold a stand up lamp with an extension cord on it's side angled at the baby to provide some directional light!