So, since we promised to blog every day for a month, we have been really challenged!  We have really enjoyed faithfully doing it and have an over abundance of things we still want to post, but we have been laughing about how we have been waiting until the VERY last moment each day because we have been just so busy!  The other night I went to bed in the hotel room at around 11:30 PM (I was traveling for the funeral) and popped out of bed remembering that I hadn't blogged!  So… I am super proud of myself for getting this blog out while it is still light outside!! 

   …Ok, onto the pictures!!
Feonn is one of those babies that just make you giggle. He's got an adorable smile, but he doesn't even need to smile to look adorable. He's about 6 months — a great time to shoot little ones. I really love 6 month olds! They have these cute round faces and they can smile back to you! If you are looking to get your baby's pics done, don't miss out on the 6 month pictures!!!
Here are a few from the session.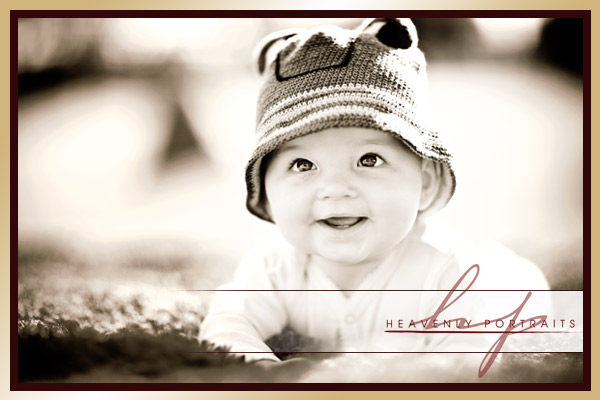 I love the lighting on his fingers and toes!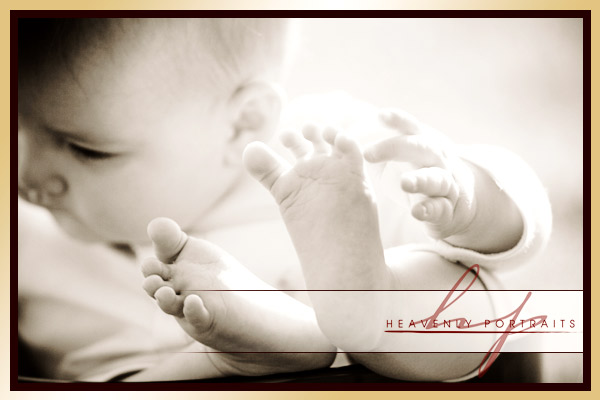 This picture is just so sweet and innocent.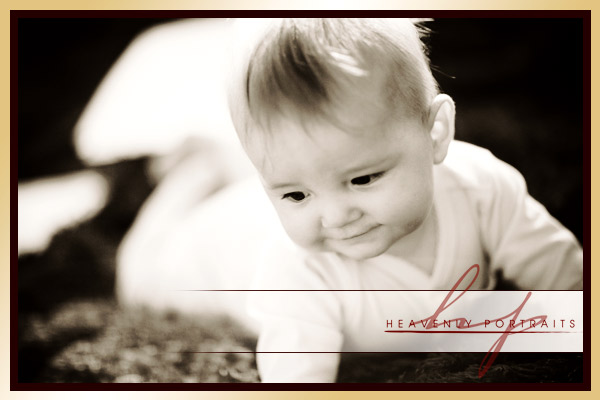 And who can resist an adorable baby in a teacup???