I had the pleasure of seeing one of our past wedding couples again today – Pam & Matt -as they picked up their son Ethan's one year album.  This session completed our Baby's First Year program where we have documented Ethan's short life through several sessions and then combined the images together to make a book.  How awesome is that!  How many of us SAY we are going to do a scrapbook or make an album of our child's first year…and then don't?  (By the way, I am guilty as well!!) With our First Year Programs, it takes the pressure off mommy & daddy as they know for sure that their precious little one will have an album showing their major milestones of their first year!
So, I thought I would share a few images from his birthday session!  He is such a happy and sweet child and we would expect no less coming from his parents!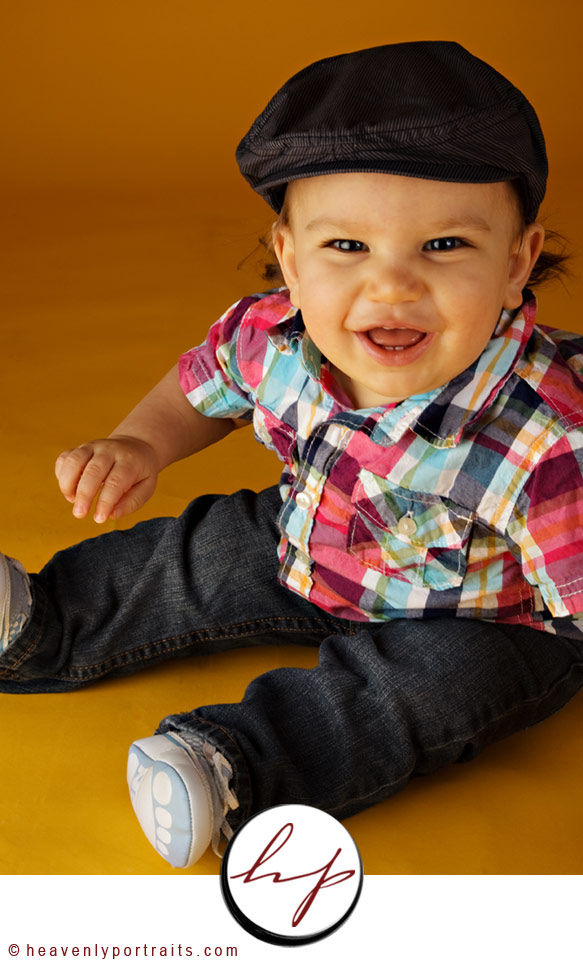 Isn't he so adorable!!!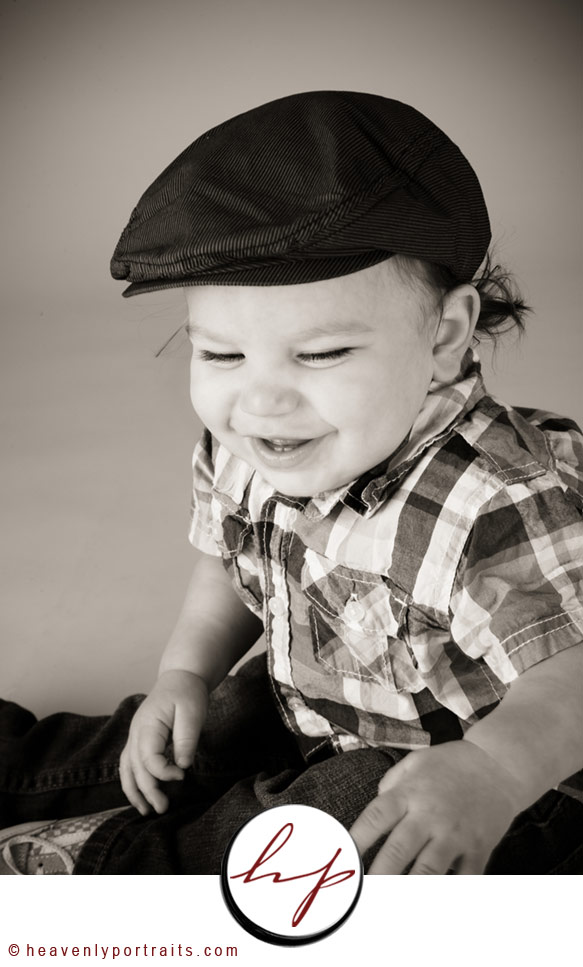 I am such a sucker for these newsboy hats!  I call them "Pepe" hats because they remind me of my grandfather… however, I don't actually recall my grandpa wearing any! LOL.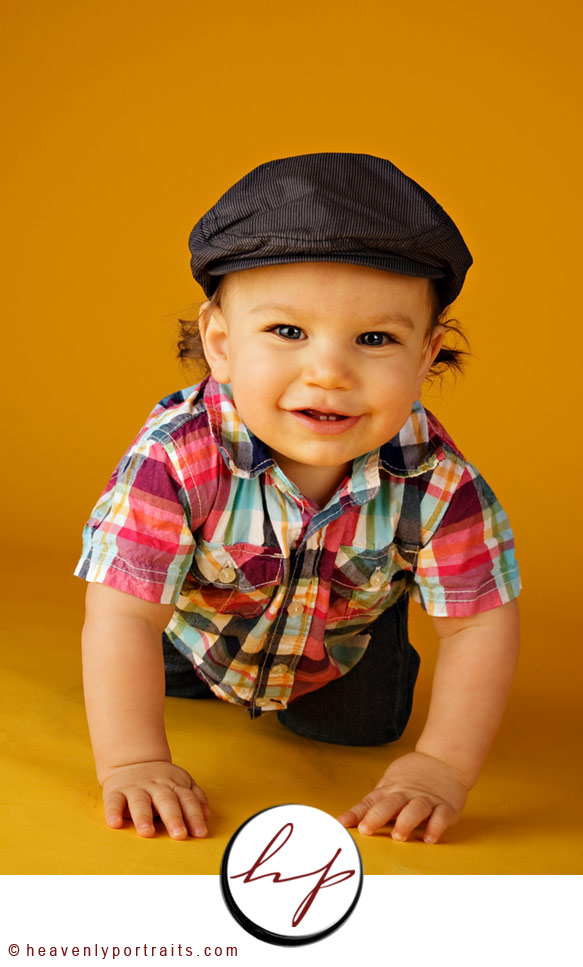 My favorite from the session!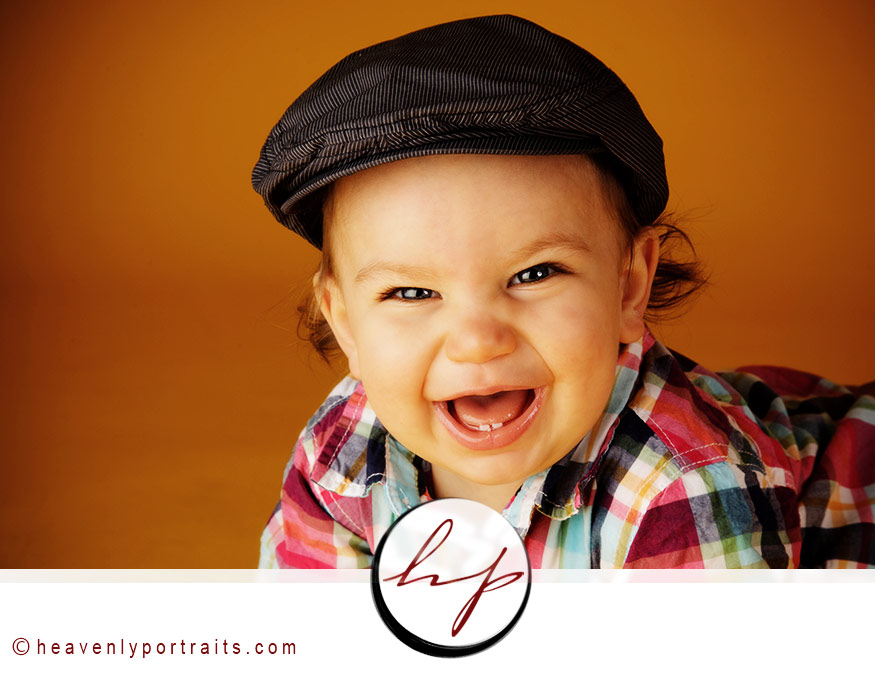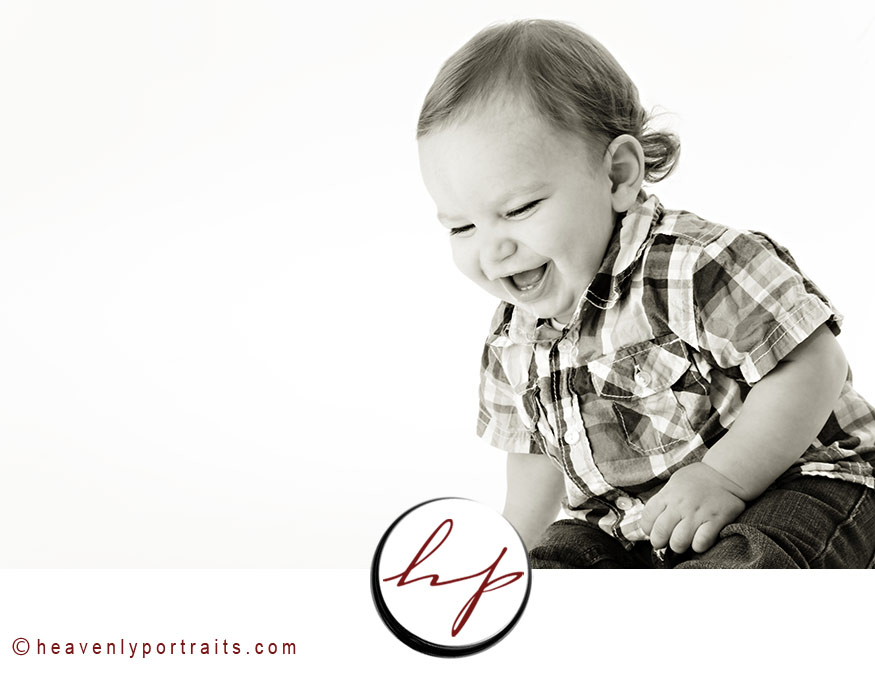 Can you guess what job Daddy does for a living?