That's right. Wicked. I can not believe that I didn't go to see this musical sooner!! Growing up, I was very into musicals and theater. I used to sing, dance, act… was in bunches of plays and musicals… haven't done that really since college, but they are still fond memories. Donny & I used to go to a lot of musicals as well, but we have been so busy the past few years that we haven't taken the time to go.
Well, my two sisters, my mom and I all went to see it and we were amazed! My mom and Harmony had been there several times before, but this was Heidi & I's first time! We sat right in the front row in the middle and it was stunning, to say the least. Gorgeously strong voices that left me speechless! Now I have to take Donny!

Here are a few pics!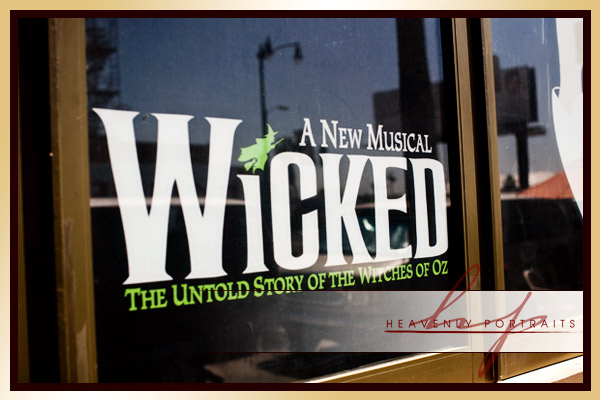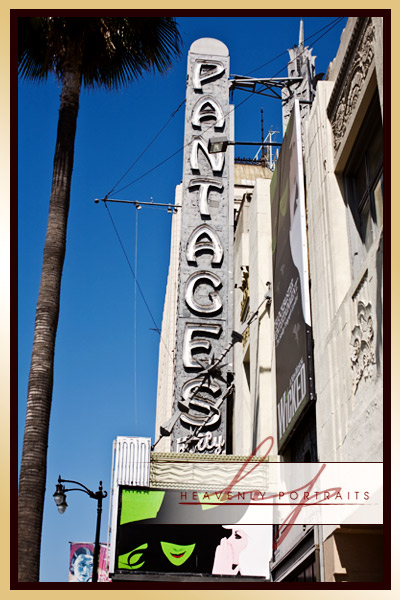 Here the four of us are waiting for the show to begin! Left to right… Heidi — my younger sister who lives in Washington, Harmony — my youngest sis, me, and our mom!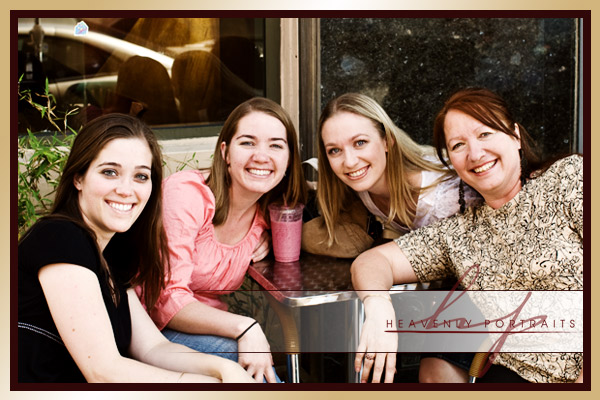 I included this pic because it has a funny story behind it. While we were waiting in line for tickets, Harmony went to get a smoothie next door to the Pantages Theater. They told her they would bring it out to her when it was ready, so she was over talking to us for a little while. She went back over there to check in because they hadn't found her yet and they told her that they had brought it out and left it on the little table out front. Sitting at the table was a guy, just chilling, drinking her smoothie! He looked like a totally normal guy… one who just thought , "Hey, there is a free drink just sitting there for me — my lucky day!"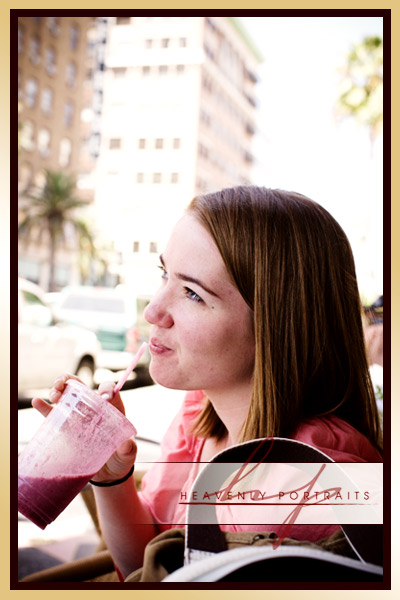 While we were waiting for the show to begin, I took a few pics of the gorgeous theater. This is one of the only shots I was able to get before the workers made me put my camera away.  I thought it was interesting that the worker there asked me to put my camera away while letting everyone else around us continue to use theirs.  There were flashes going off everywhere from their point and shoots, but I wasn't even using a flash!