Well, I have been back from my trip to my G Gpa's memorial service for about a week and I am just getting a chance to look through the pics. It was a really neat trip. Unfortunately, Donny was unable to go because we had some photo shoots to do, but it was great to hang out with my family! I can't remember the last "family trip" we took … or the last time I was "stuck" in a car with my brothers! …However, it was very enjoyable this time around… not as fun when we were kids — with the, "he pulled my hair, I don't like the music, you're sitting too close to me, etc."… awww… brings back fond memories…
At the service, they had out some of my G Gpa's things. I took some detail shots of them because
1. They are memories of him,
2. Some of these things are really cool!!
These are some of his fishing things. He LOVED fishing!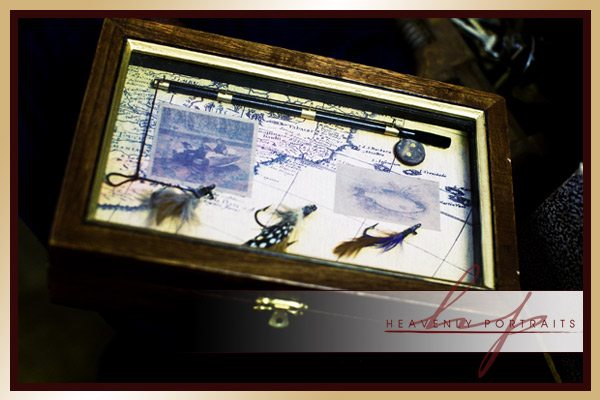 So does anyone have ANY clue what this next image is… some kind of tool… I thought it looked neat!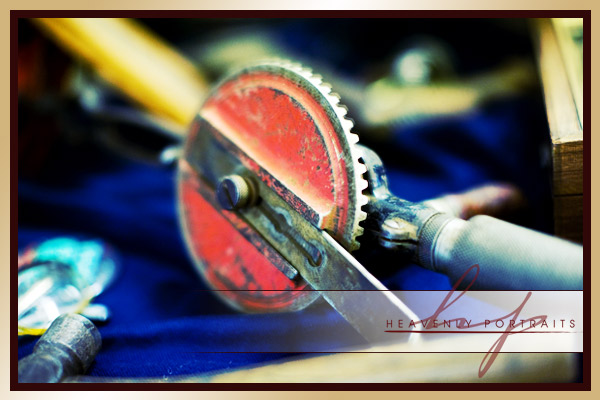 Among one of my G Gpa's many jobs, he worked driving a water truck…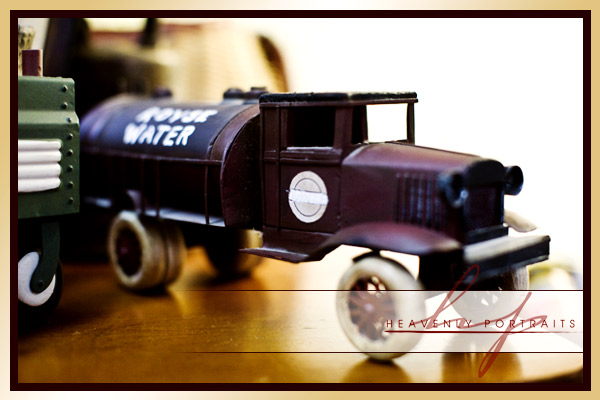 He also worked for Yosemite National Forest for many years. He seriously built many of the roads that lead into it, worked on the dam, snowplowed the roads, all kinds of stuff. He had a huge spot in his heart for Yosemite!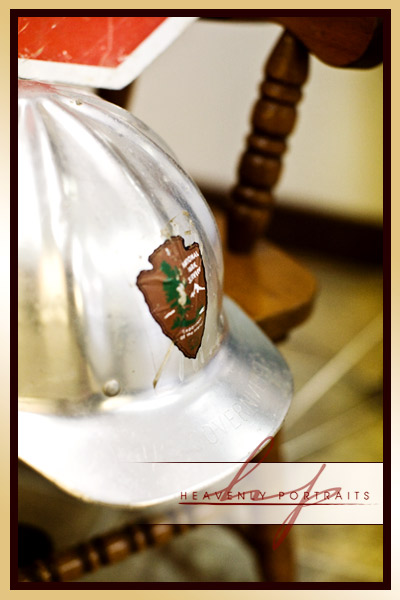 His faith was also very important to him. I thought it was well fitting that they had an old hymnal there as well.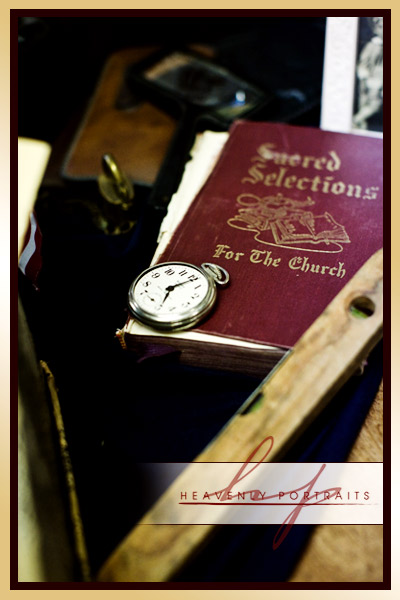 One of my G Gpa's absolute favorite things to do was chop wood.  That sounds kind of funny to me, but he LOVED it!  The doctor actually had to tell him to quit doing it — he wasn't too happy about that!  So I thought it was only fitting to take pics of his axe and wood chopping machine!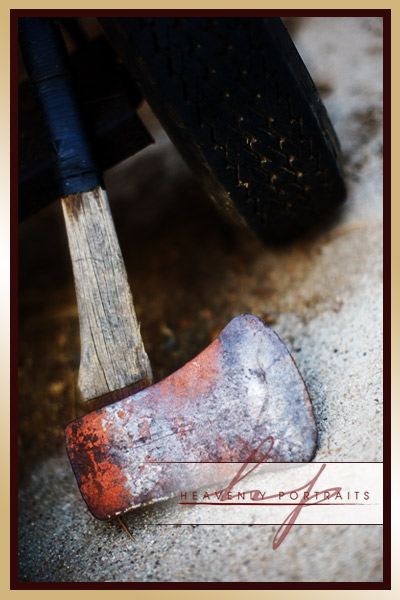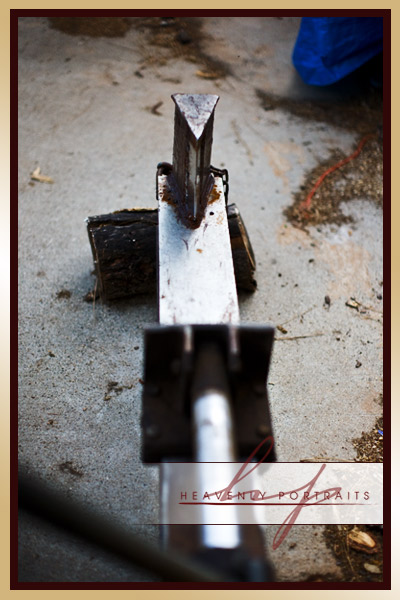 One of the other things I loved about my G Gpa was his house. When he moved to California, he bought 352 acres right outside Yosemite. He then custom designed his home and built it. It is the most amazing home. It's got beautiful golden pine throughout the inside– it provides a feeling of warmth and comfort as you walk in. It is also a VERY spacious floorplan… However, the best part of the house is along one side of the house. Across almost the whole length is a room with windows facing the meadow where there are horses and a pond that used to have doves in it. The pond was dug by my Great Grandfather for his first wife (who has since passed away) in the shape of a heart — so that whenever she would sit on the swing that is suspended from the roof in the room, she would know that he loved her. How freaking adorable is that!!!
Here's our princess enjoying the same swing I did as a kid (and adult).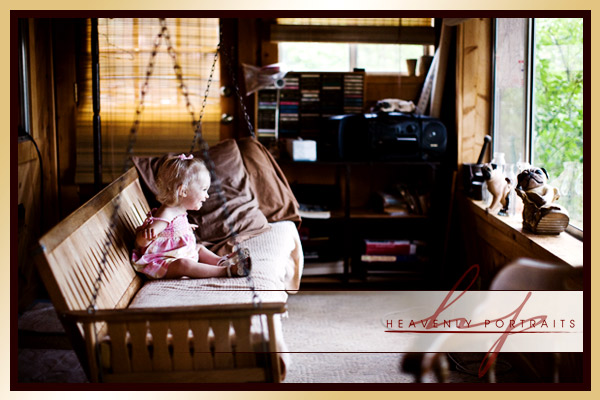 And a pic of Heath & My Great Grandma… It was great to see her smiling!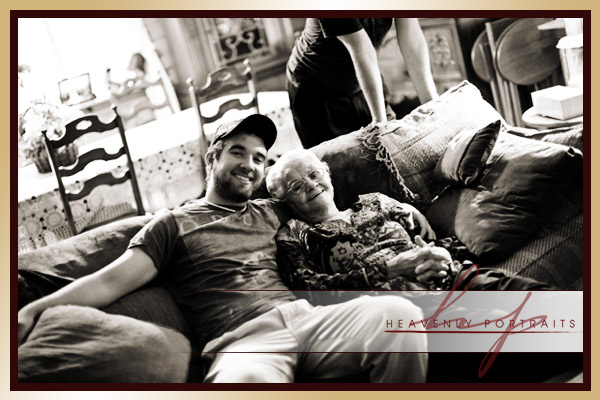 I will miss my G Gpa, but it is so much easier to deal with knowing that he was a strong Christian man who lived a full life. He shared over 50 years with his first wife before she passed and over 20 with his second! He had a ton of grandkids, great grandkids and even 2 great, great grandkids! He will be missed!