Well, yesterday Donny & I did a senior photo session for Cori.  She was such a cutie and we got some amazing shots… to be posted later.  Our friend, Amy, who is actually one of our past brides, came along to the shoot as well!  Since doing her wedding, Amy has become a great friend!!  We actually went out today to hang out for a while.  I needed a "Holly" day!  We have been running ourselves crazy the past few months and I needed some "girl time".  Amy and I had a nice leisurely lunch and then went to get pedicures! 

  The massage chair at the salon felt so good on  my back!  I could have stayed there for hours!  Anyway, here is a quick shot of Amy & I at the photo shoot yesterday!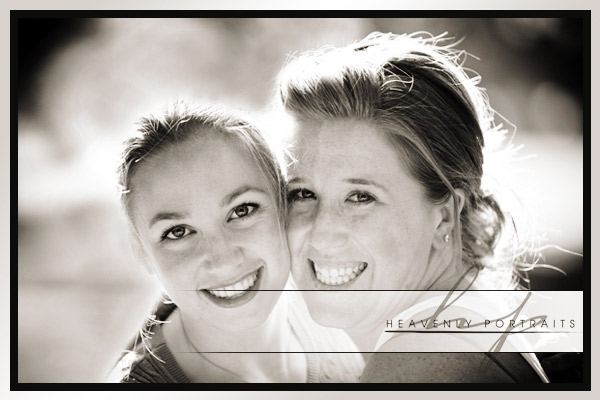 Also, quick shout out to my baby girl who just turned 1.5 yesterday!  We celebrated by taking her to Round Table!…  Ok, that was a bit more for Mommy & Daddy, but it was yummy!