Well, my friend Cherie challenged me on her blog to write 5 quirky things about myself…  Hmmm… Quirky?  I don't have any quirks!  – I'm normal!  Everyone else is quirky!! 

No, in all reality, I definitely have my quirks!  Let's see…
1.  I have this thing with fairness.  I have been this way since I was a kid.  My parents were constantly telling me, "life isn't fair."  I've worked past expecting life situations to be fair, but I still have this need for balance.  For example… if I eat two M&Ms, I have to chew one on each side of my mouth because I want the taste on both sides — crazy, huh!  
2.  Speaking of foods, I love ice cream! I literally eat it almost every night.  As a kid, my parents would only let us have sweets when they OK'd it.  I knew my dad had a sweet tooth, so every night I would ask him if he wanted me to serve him some ice cream… once I had it out, he couldn't really deny me any! 
3.  I just asked Donny to tell me another "Holly quirk" and he immediately said, "dish soap".  So, you know how people will fill up the sink to soak dishes — I absolutely can't stand to put my hand in the water.  I am perfectly happy washing dishes, but not with a full sink of water.  Even if the water is perfectly clean it somehow grosses me out! 
4.  I also hate to be late to anything!  I'm getting more relaxed about it and I am not one of those people who has to arrive early, I just don't want to be late.  Growing up, my mom was one of those people who was OFTEN late and I would constantly arrive 30 minutes late to school.  I was always so embarrased about it.  My mom nicknamed me Big Ben…
5. Paper… I LOVE paper. I love colored paper, plain paper, stationary, notebooks… I don't know why, but walking into the notebook section at a place like Staples gets me all giddy inside.  You can only imagine my giddiness at a scrapbook store!  Donny always teases me because I have like 15 billion notebooks of paper,… but they are all so pretty and for some reason it makes me feel good to write on pretty paper!
6.  Hi. My name is Holly and I am a LISTaholic.  I make lists for everything.  I literally make at least one list a day.  It works really great for business because it keeps me organized and helps me to not forget anything.  However, the truth is that I never follow anything on my to do list in any sort of order.  It's like I just need to write things down to clear my head!
7.  Bags… Can a girl EVER have enough bags?  I love any kind of bag.  It can be backpacks, purses, luggage, duffel bags or even, especially, camera bags… I can already have 4 of the same bag, but if I see it in a different color, then I want THAT one.  It's kind of a mini-obsession, but lucky for Donny, I also have restraint.  If not, he would have to dedicate one full bedroom in our house for my bag obsession. 
8.  Little things.  I love anything cute and little.  If I see something that is a miniature I immediately find it adorable.
9.  Well, this one isn't so much about me as much as it is about my family.  There are five kids in my family and we all have H names.  Howard, Holly, Heidi, Harmony & Heath.  Fun, huh!  You can imagine my parents trying to call out our names.  They would often go through the list of our names before they said the actual right kid's name. 

10.  Wow, I said I was only going to say 5 quirky things about myself.  I guess I am a bit more quirky than I expected… Let's see, for the last one, I guess I will share that I also love Bibles.  I think it goes back to the "paper" thing.  I love getting new Bibles and even if my old one isn't fully broken in, I love getting a new one to mark up!  I think it partially is the fact that I like the newness which then encourages me even more to want to read — which I love.   
Ok, here are a few "quirky" pics that Donny took of me recently.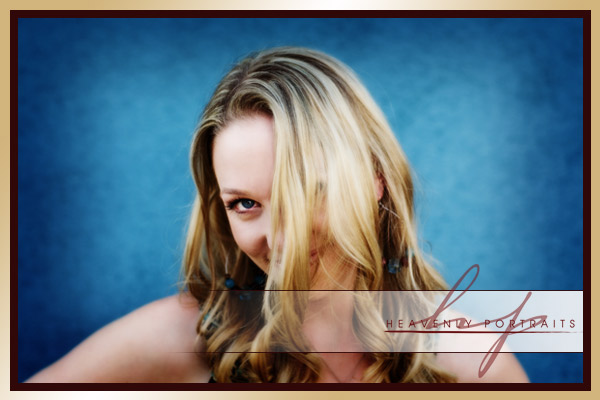 Since this is a famiy friendly blog, I can't tell you what Donny said to get me to laugh!!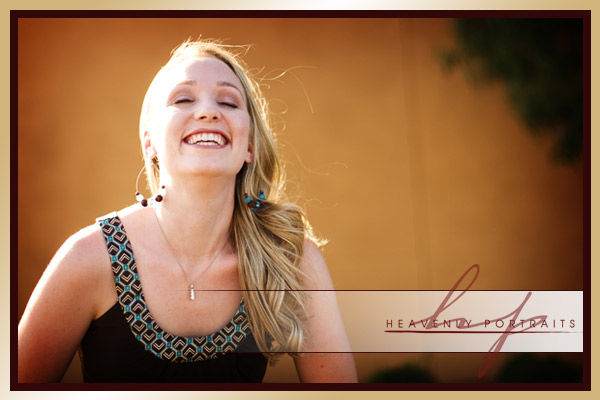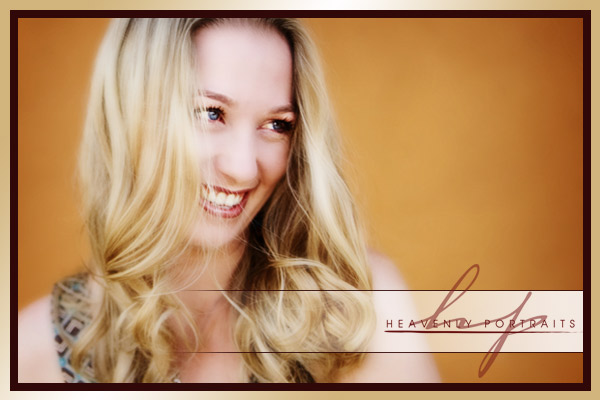 So what are some of your quirks?  Now that I have "bared all", leave a comment and let me know some of the goofy things you do! 
Also, –Donny, Mae & Britney — your turn!