Growing up in Newport Beach, there was no question as to where Milan would want he and Heather's engagement photos. We enjoyed playing around looking for fun and colorful locations and then headed on to the beach. They were so much fun. They were complete naturals and had no problem getting sweet and intimate… almost like Donny and I weren't even there at all!

They are both so busy with their jobs that I'm sure it was nice for them to get an evening out together!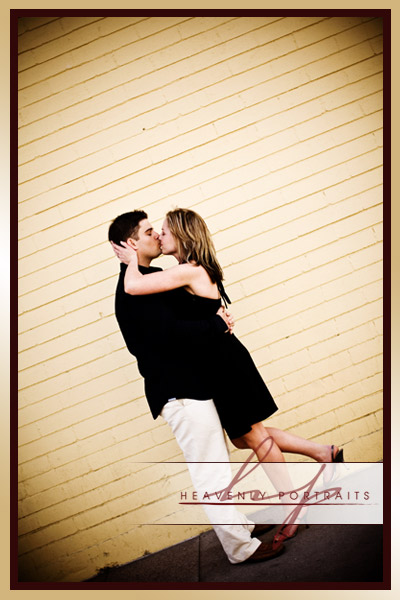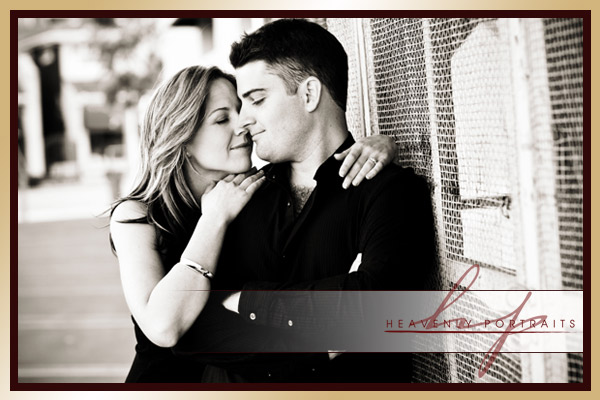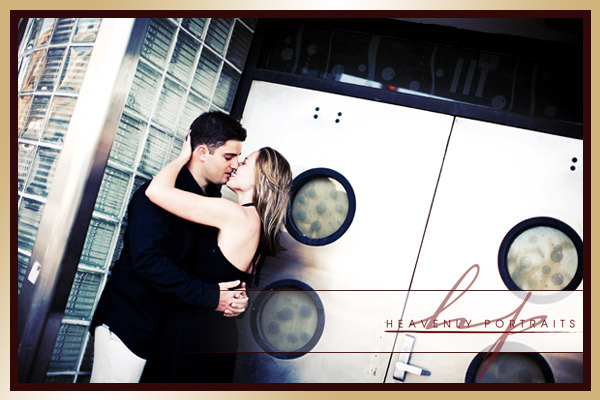 So, we saw this awesome colored house and HAD to take pics in front of it… Donny walked up to the lady sitting in front of her house talking on the phone and asked if we could use her house for the photo shoot!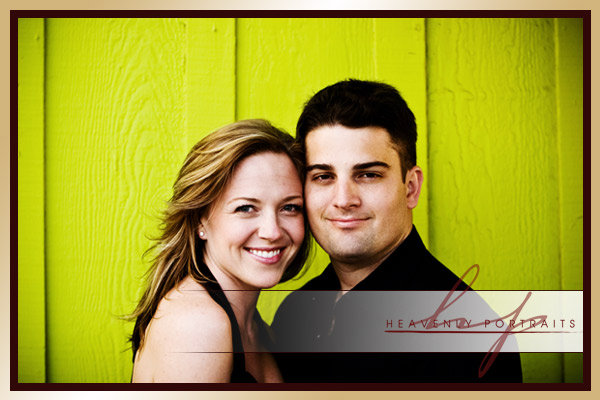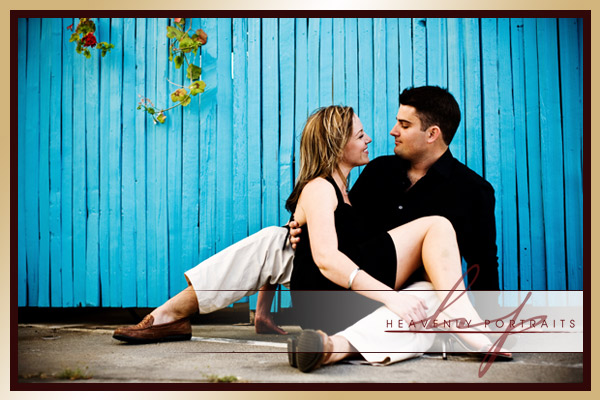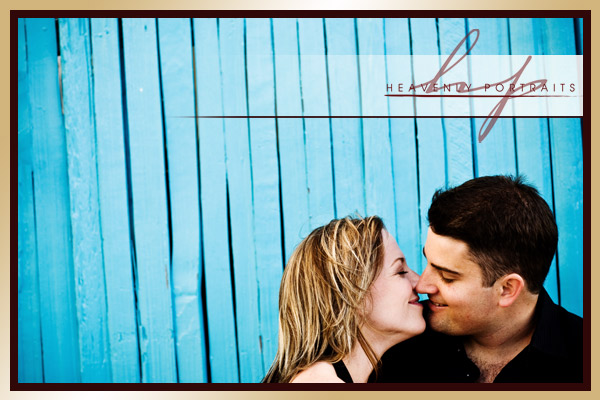 Now, it was awfully convenient that when we got to this red wall, Milan spotted a white couch down the alley way just waiting to be photographed!!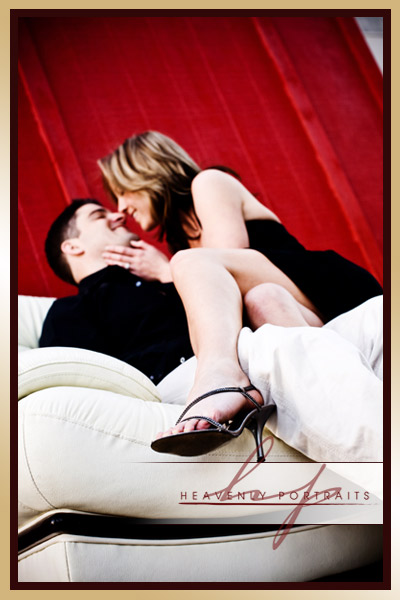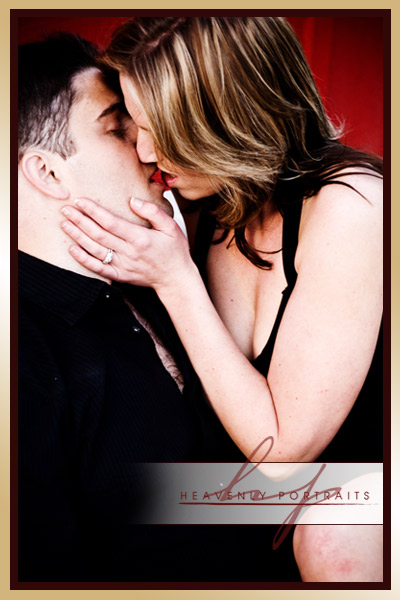 Heading to the beach at sunset…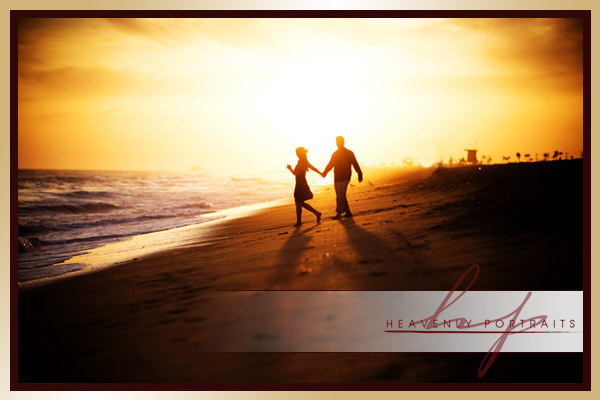 Seriously, could they be any cuter?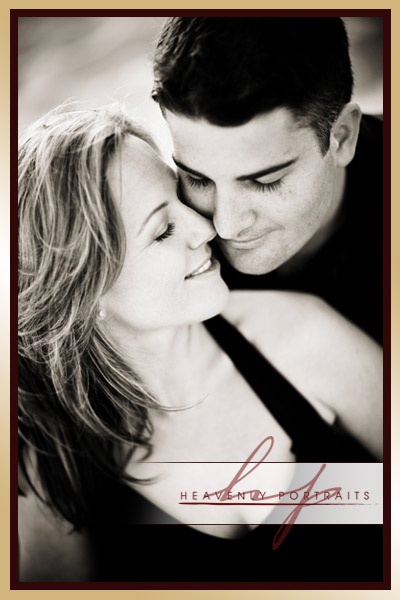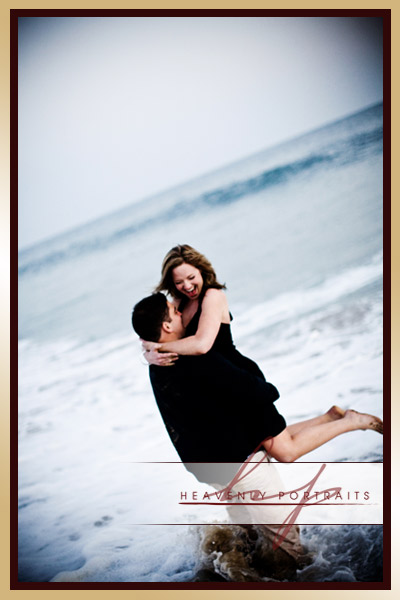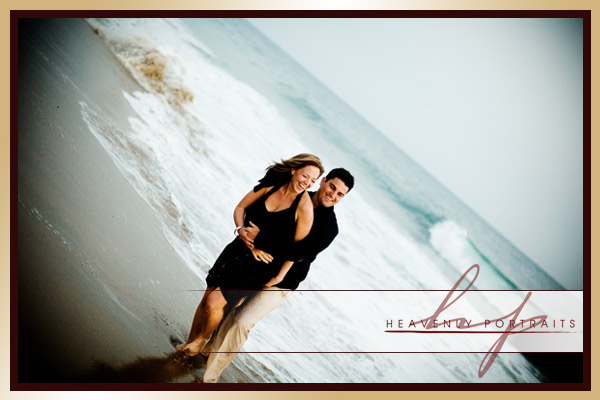 Well, I guess you should be warned that if you are going to do an engagement session with us at the beach — you will definitely get wet… but it leads to awesome shots like this!…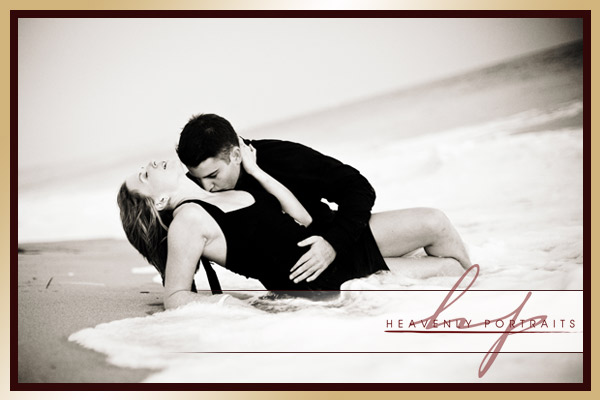 And every once in a while, shots like this…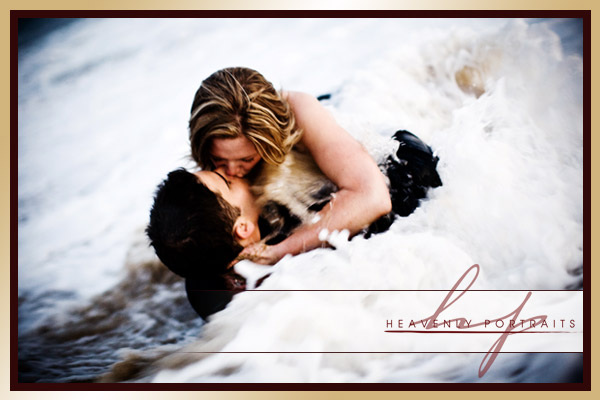 And then there are times like this… I don't even know what to say. I laugh at this picture every time I see it! … the wave might have come up a LITTLE too high that time…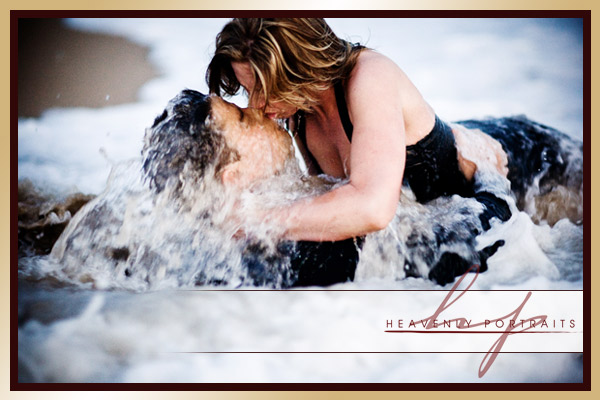 But they were good sports and laughed about it!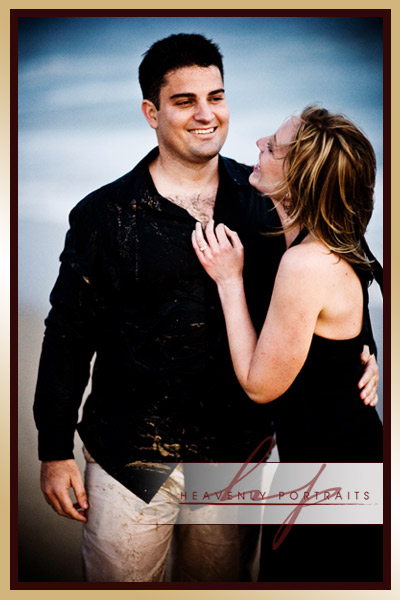 Congrats Heather & Milan on your engagement! We can't wait to do your wedding very soon here!