Elaina & Mike's Engagement session was amazing!  They wanted to do their shoot in downtown LA at the Standard, where they got engaged.  We started off on the rooftop bar- which is really awesome if you haven't been there before.  Very modern and trendy!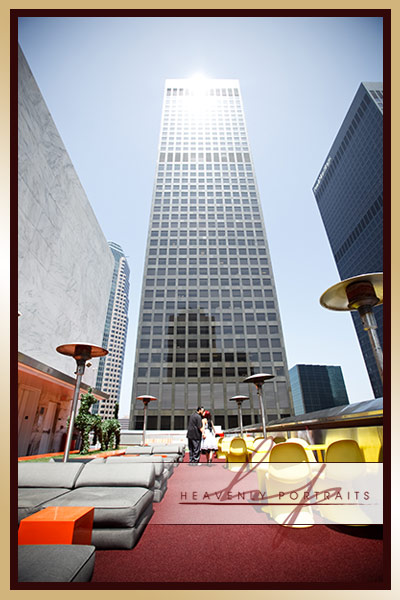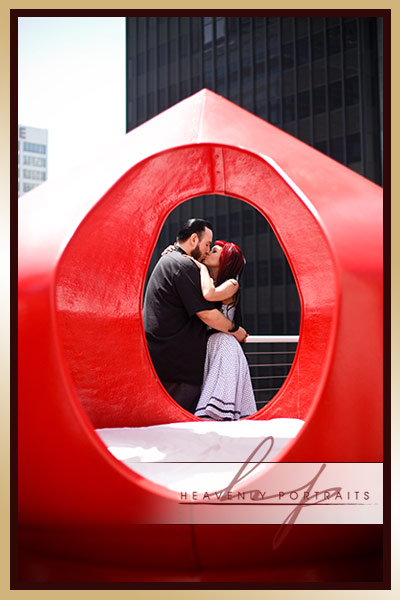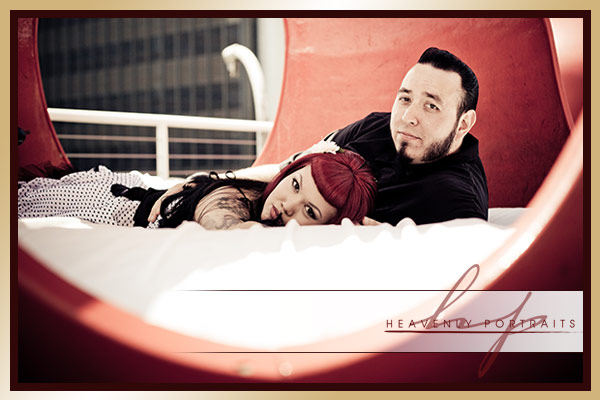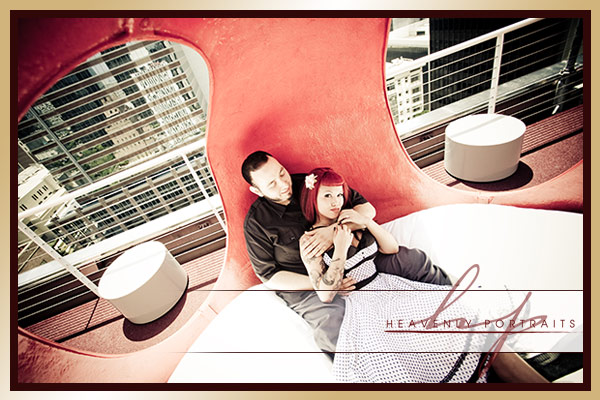 When we finished playing on the rooftop, we played throughout the hotel –this shot is actually the entrance to the bathroom in the bar area!!  LOL!  Gotta use the color and textures where we find it!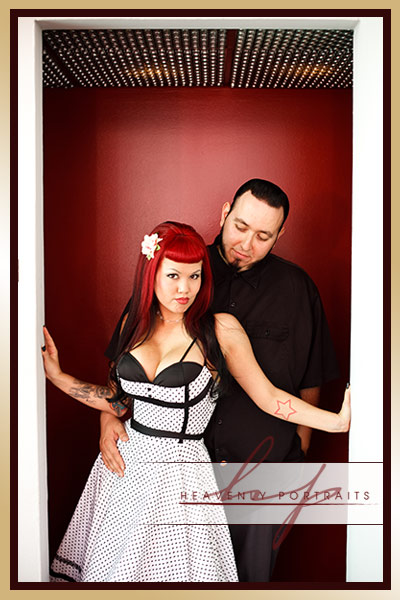 And this one is in the elevator!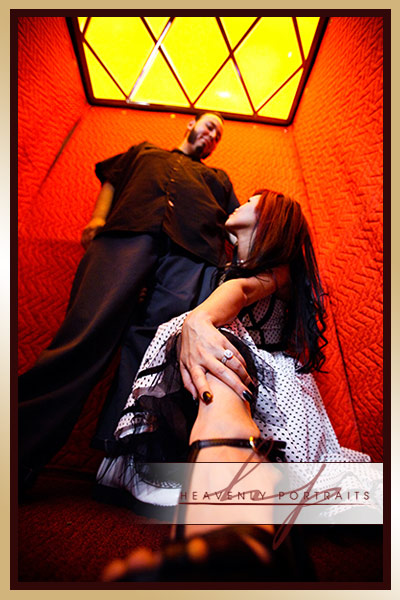 Holly loves this next shot.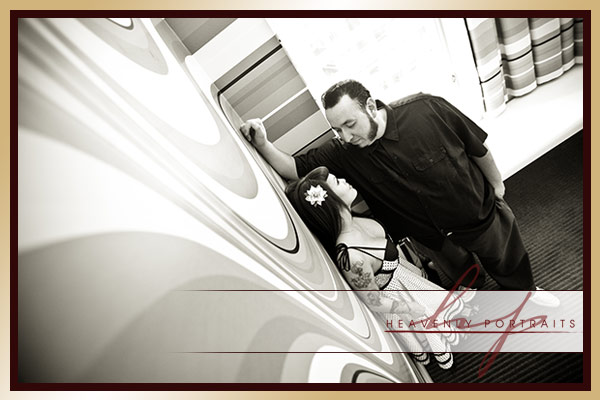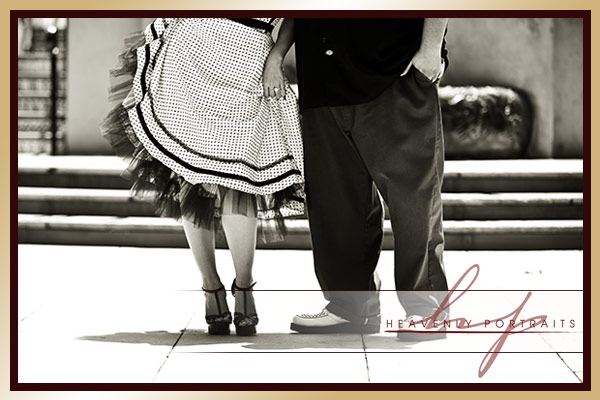 And then we went hiking around town looking for fun places to shoot.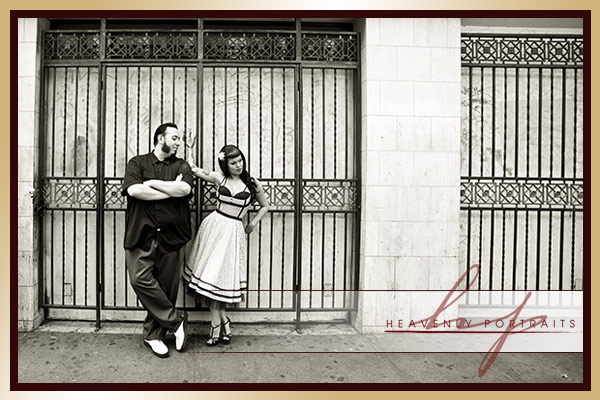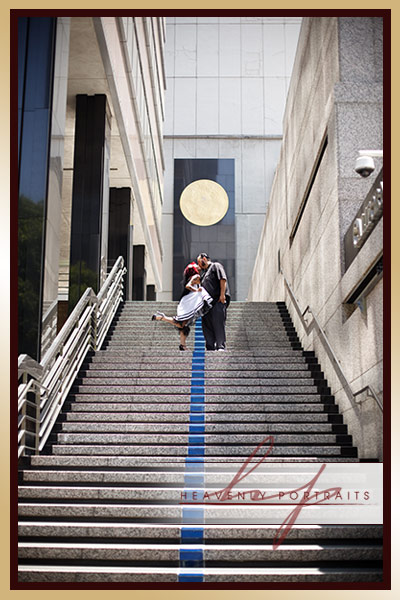 Since this venue was so special to Elaina & Mike, I thought this shot would be kind of fun!  You can see them on the right side of the image!