We had a fabulous time taking pictures of Diana & Miguel!  Their wedding will be held at the Huntington Hyatt next month!!  They wanted a fun and romantic beach session, so of course we had to take them to our favorite beach in Laguna.  They were such great sports — Diana had no problem walking along the tidepools, and in the moss — even in heels!  There were so many pictures that we loved!  Here are a handful of our favorites!
Donny was really digging the reflections!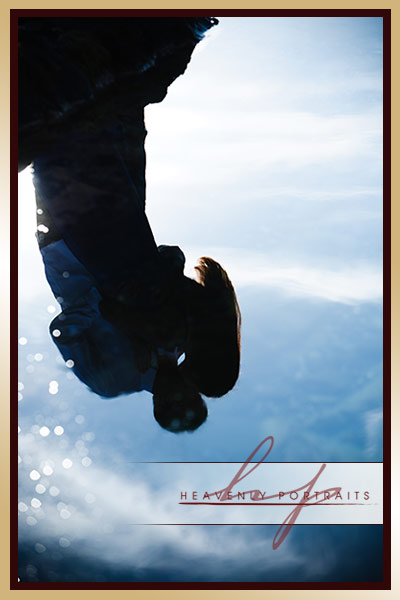 And I was loving the vibrance of the moss!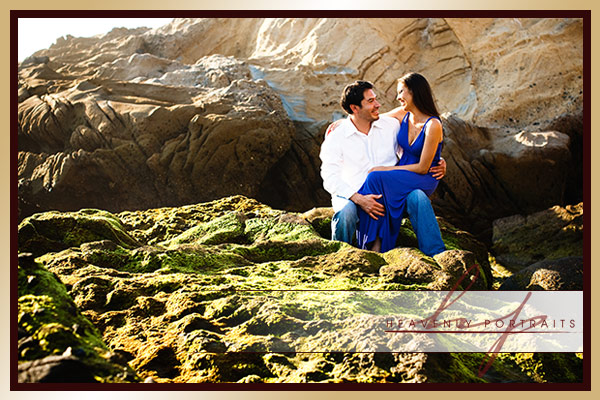 However, both of us were in love with her blue dress!  It complemented the sky and the ocean so well!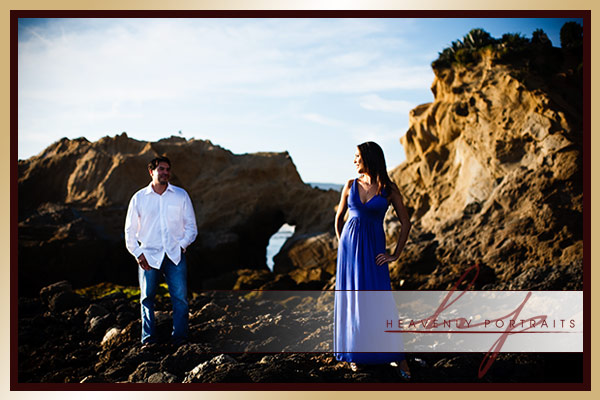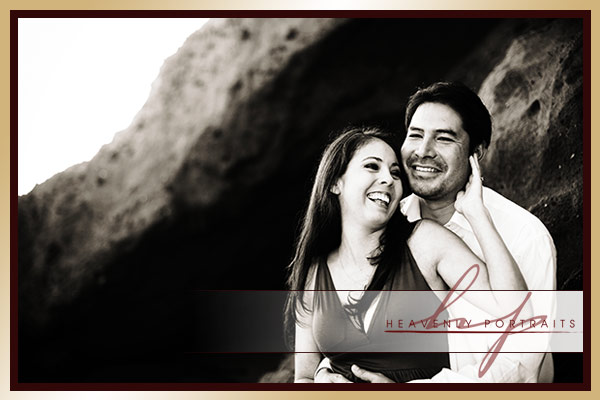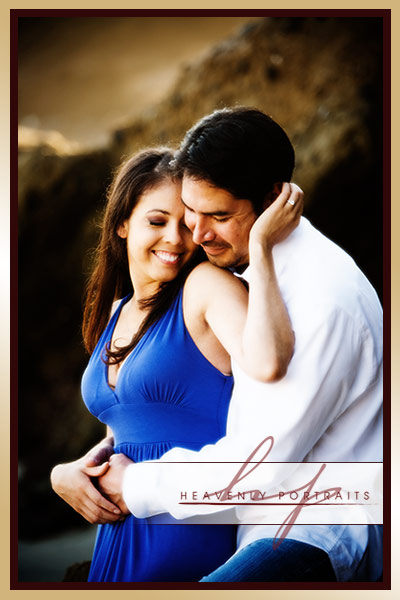 And of course their gorgeous sunset!   This was a real treat!  When we drove into Laguna, we were super bummed because there was a huge wall of fog that had just rolled in.  We're not talking a little bit of fog, we're talking dense, we definitely couldn't shoot in this weather fog.  Luckily we had arrived a bit early and by the time that the shoot was scheduled for, most of it had burned off!  So… obviously, we were quite grateful for this beautiful sunset!