November, 2008
---
Hey!  We hope everyone is busy enjoying themselves this weekend!  We see Christmas lights going up everywhere and we are starting to realize that we are in the Christmas season!  We can't believe the holidays are upon us!  One of our yearly goals has been to get Christmas lights up…  Obviously since it continues to be a goal, it hasn't happened yet.  I really wanted to do it this year, but looking at our schedule I don't know how/when we are going to fit that in!  I'm wondering, do you think it will look weird if I put them up in, say, February when I have a bit more time?  Then they will be ready for next year, right????  Hmmmm….
Anyways, here is a quick peek at Lisa and Tim's session at the Mission San Juan Capistrano!  The rest of their images will be up on the blog shortly.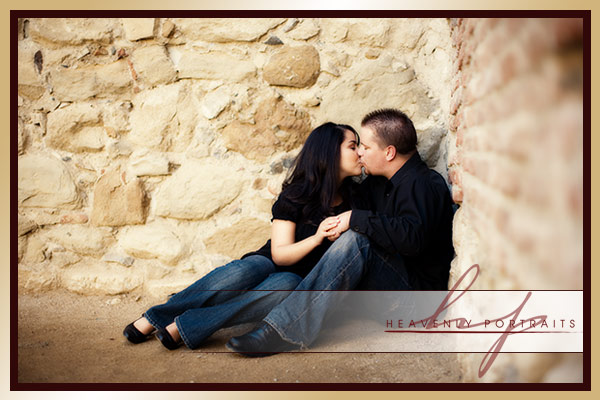 Happy Day after Thanksgiving.  I know most everyone is probably either sitting around will full bellies wishing they wouldn't have eaten that last slice of pumpkin pie yesterday or out hitting all those shopping sales…  We, on the other hand, are off to shoot our last wedding of the year!  Fun!!
We had an awesome day yesterday.  We started off our day delivering food to homeless and/or families in need and then headed off to my aunt's house for a family party.  I have a pretty large family, so it is always fun to be able to get together with everyone!  I love Thanksgiving… I believe it is so important to take the time to reflect on what we are thankful for — I feel that I am abundantly blessed in so many ways and am constantly amazed at God's love and provision.
In addition to my own family, there is a family that I am very grateful for –one that is near and dear to my heart.  We had the opportunity to photograph them this past week.  Here is a quick look at one of their pics… more to come later.