February, 2008
---
So many of our couples have been raving about these and we thought we would put a few pictures up. This album is from Michelle and Ben's wedding. We designed an album from their engagement photos for the guests to view during the cocktail hour and also for them to be able to write their well wishes for the happy new couple in the empty space surrounding the images. Your wedding guests will LOVE them and it will also provide you with a great way to showcase all the fabulous pictures we will take of your engagement!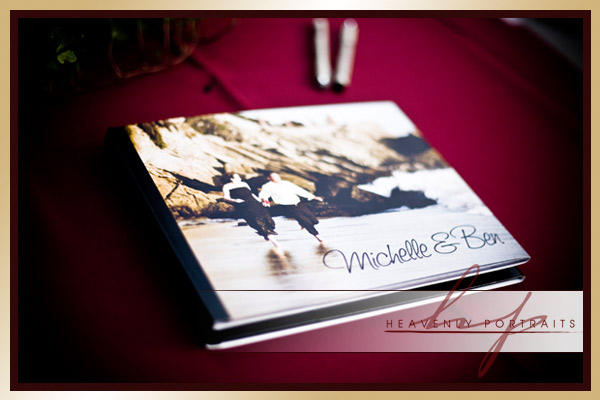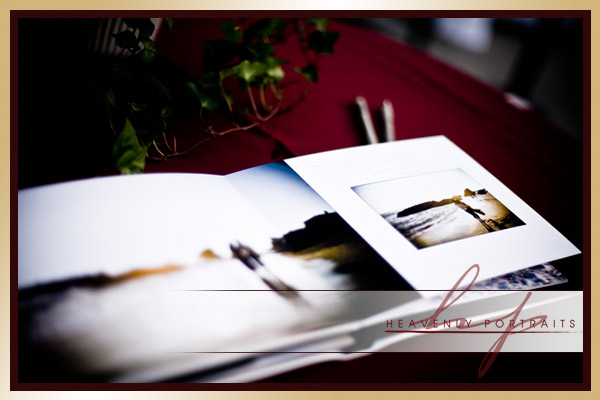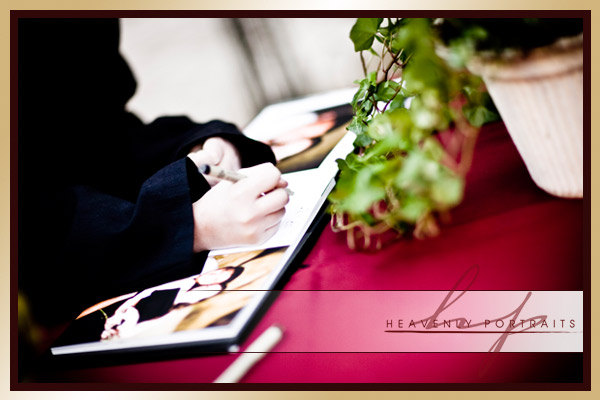 Wow! What a beautiful wedding Michelle and Ben had! We started off at the Wayfarer's Chapel in Rancho Palos Verdes for the ceremony. For those of you who haven't been there before, it is a gorgeous chapel overlooking the ocean with windows on all sides! Stunning. Afterwards, we headed down the road a bit to Palos Verdes Estates to another fabulous venue, La Venta Inn. Again — mind blowing views overlooking Los Angeles.
Even more special than the great venues and beautiful views though, was the happy couple. Michelle and Ben had been friends for about 10 years. They were one of those couples that everyone wonders, "why aren't they together?" So you could imagine what a celebration it was for them to finally join together in marriage. Their family and friends flew in from all over the world to celebrate with them.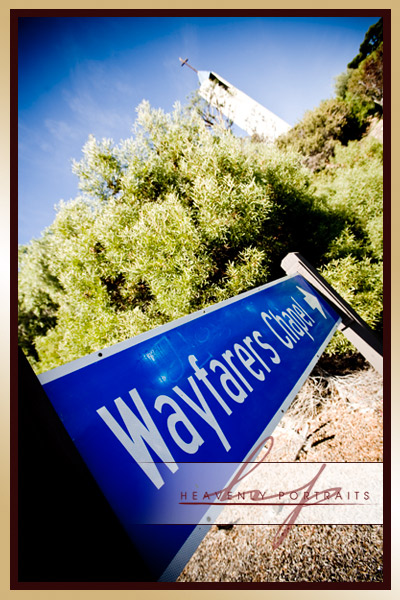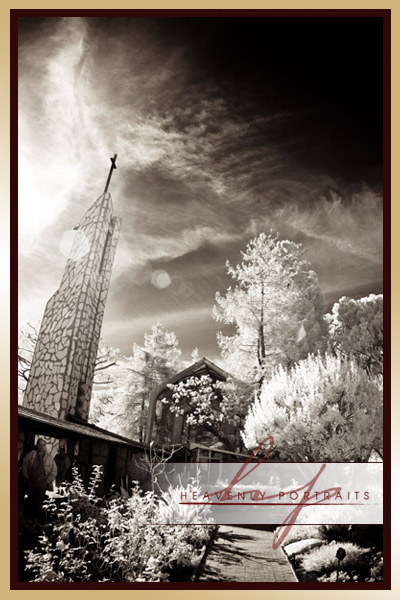 The beautiful bride awaiting the ceremony…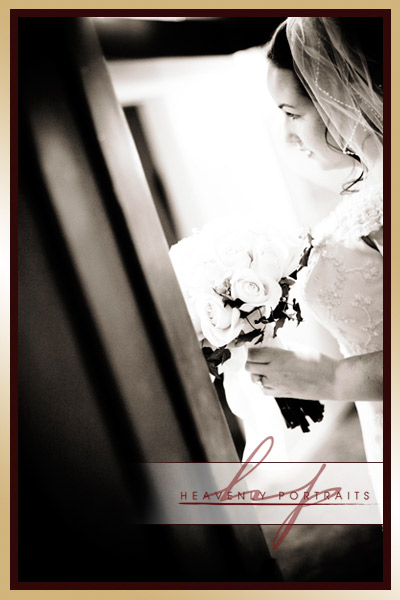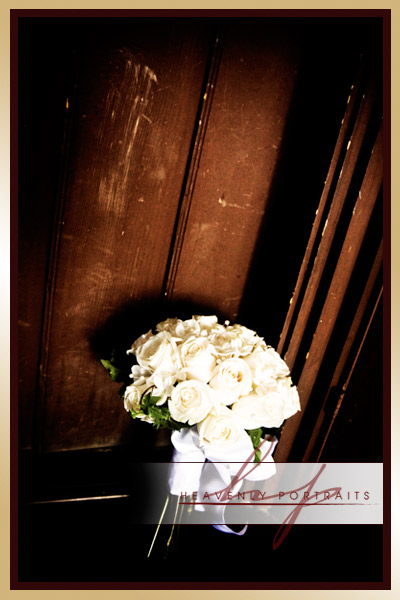 Daddy with his little girl right before he walked her down the aisle…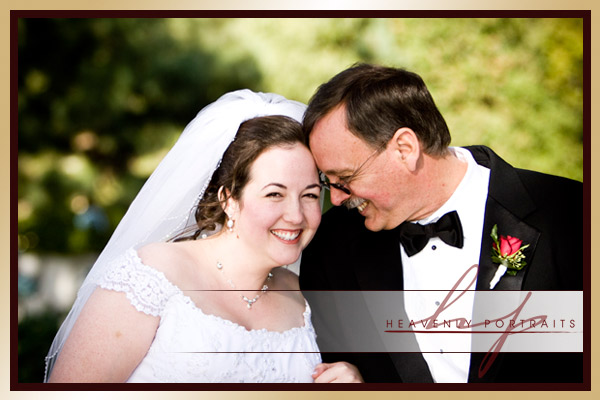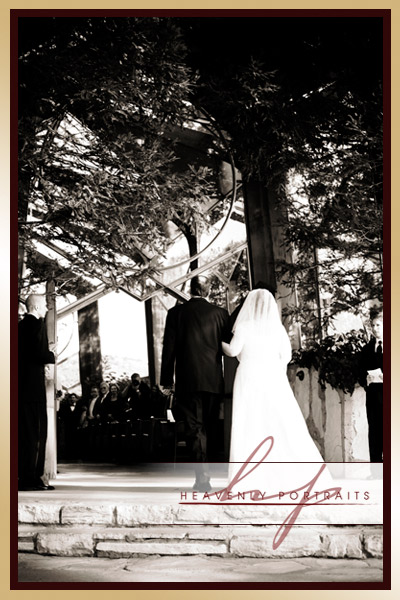 You gotta love the ring bearer!! He was a riot all day long!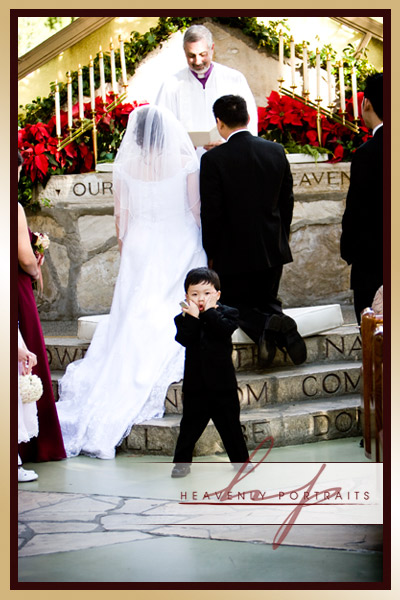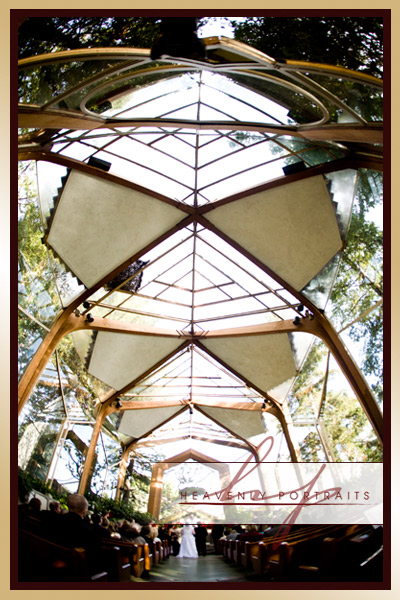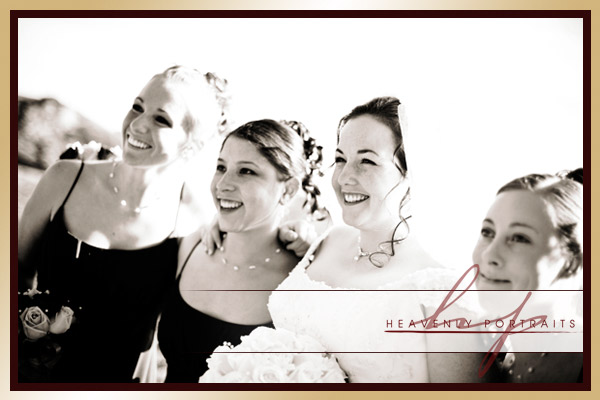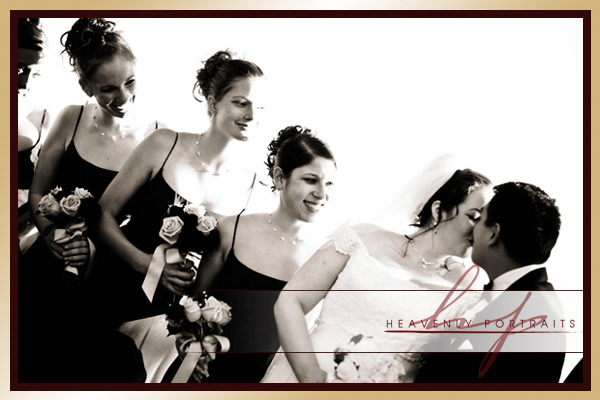 Had fun catching a shot of the flower girl playing tag with the ring bearer after the ceremony!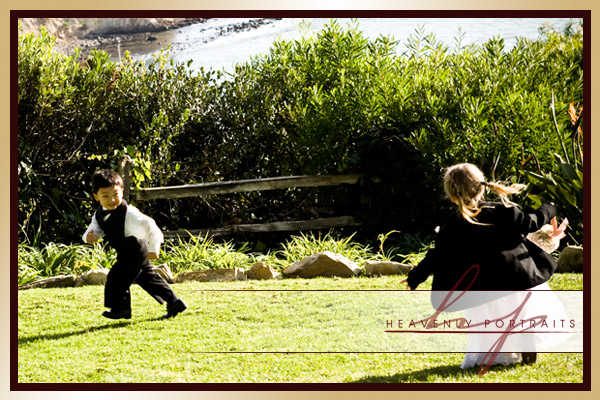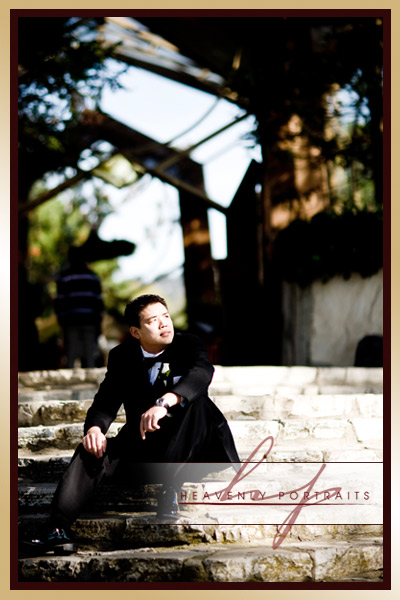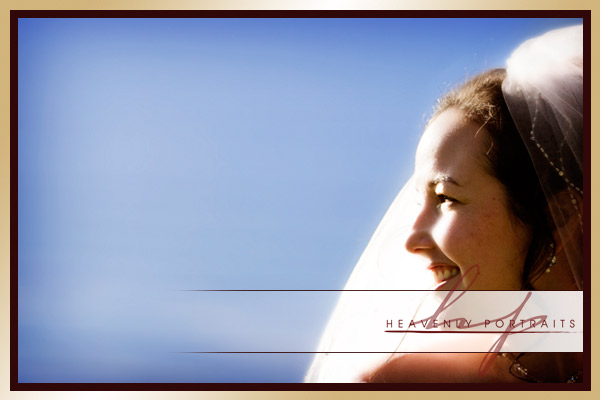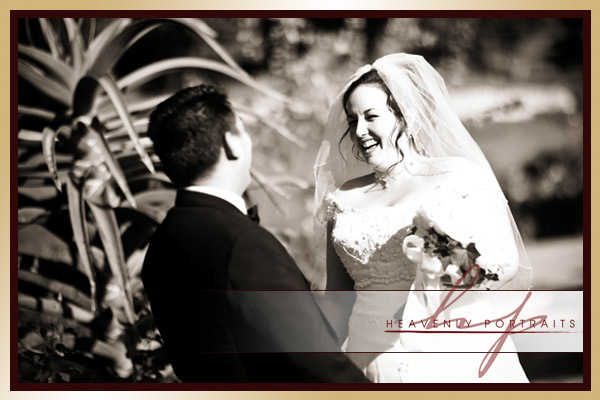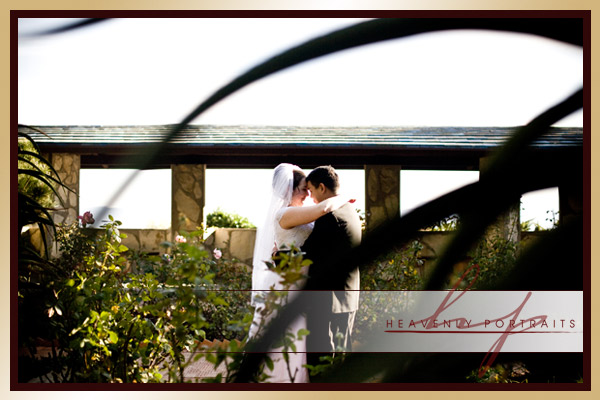 Gotta love the infrared!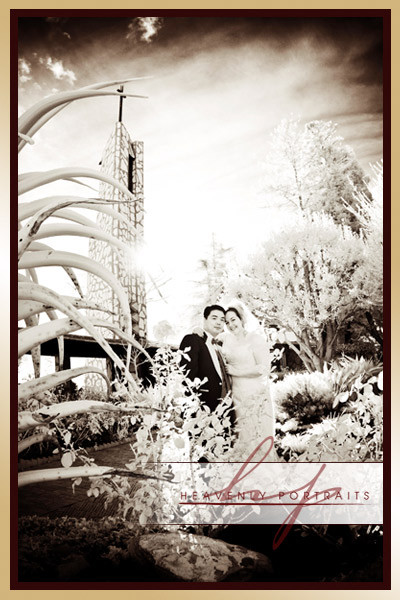 The pathway at Wayfarer's Chapel is made of bricks that are engraved with the names and dates of those who have been married there.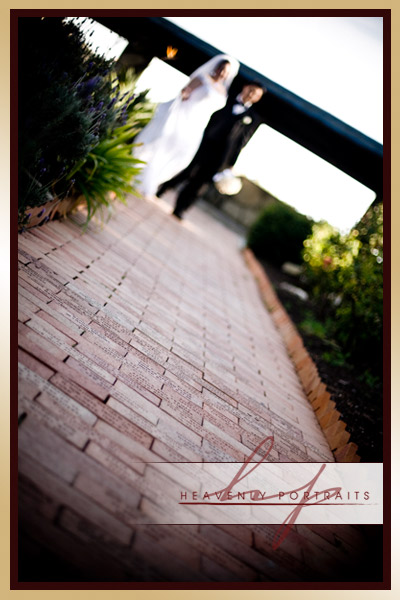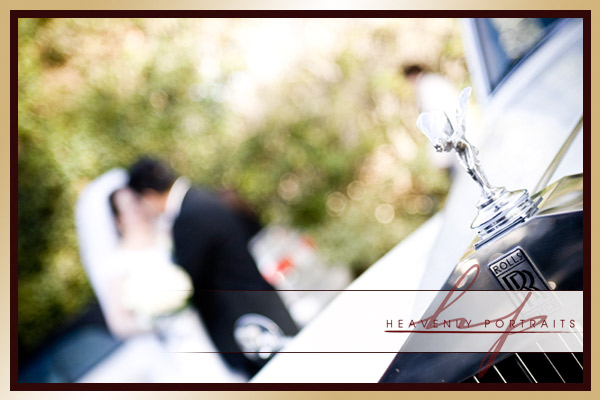 Some shots from La Venta Inn…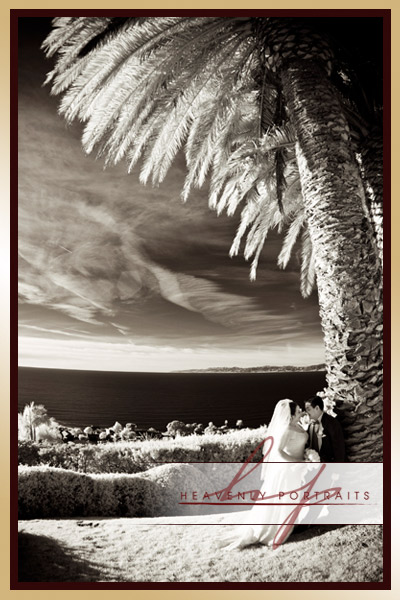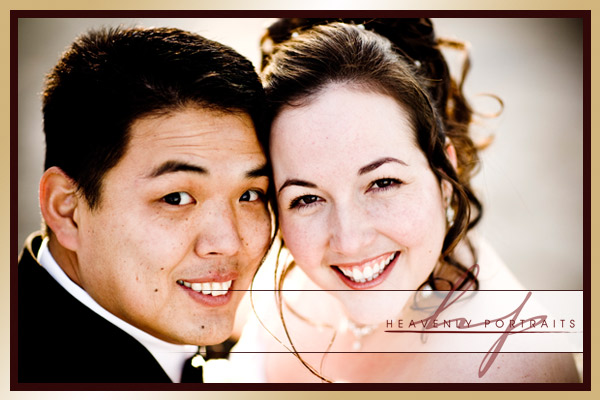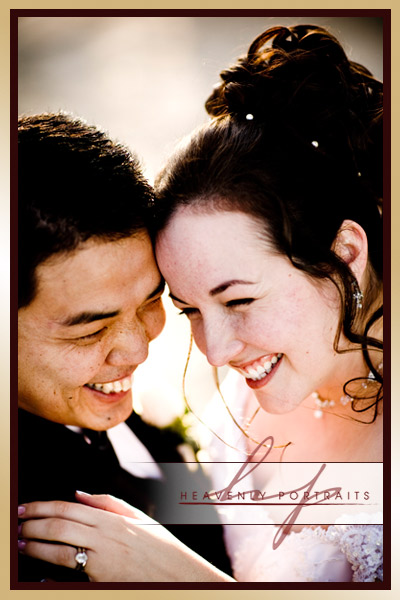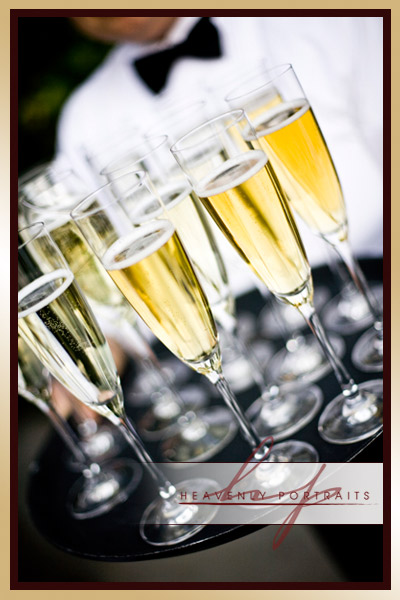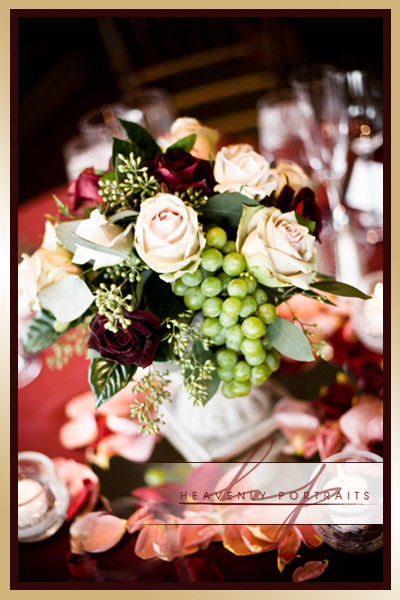 If you are looking for a wedding venue in LA with a gorgeous view–this just might be it!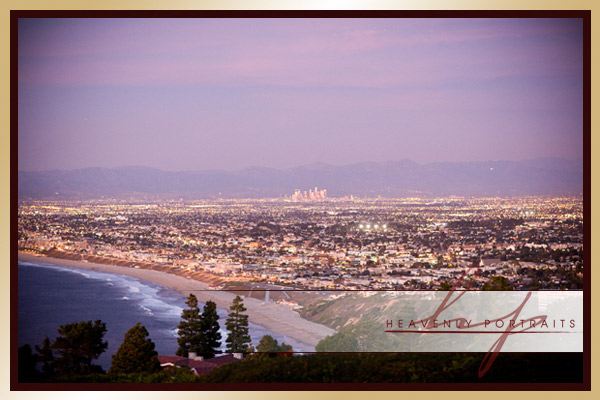 Aren't they so adorable! I love how they truly enjoy laughing together!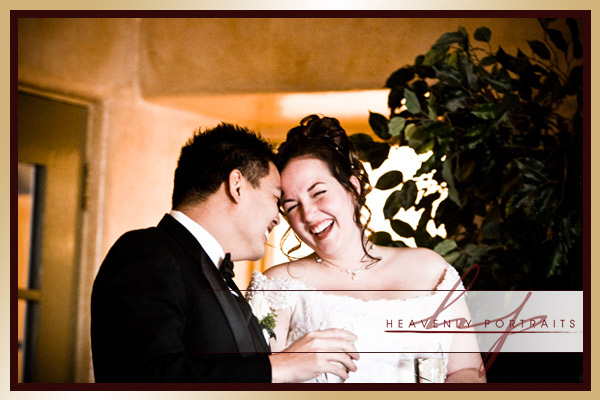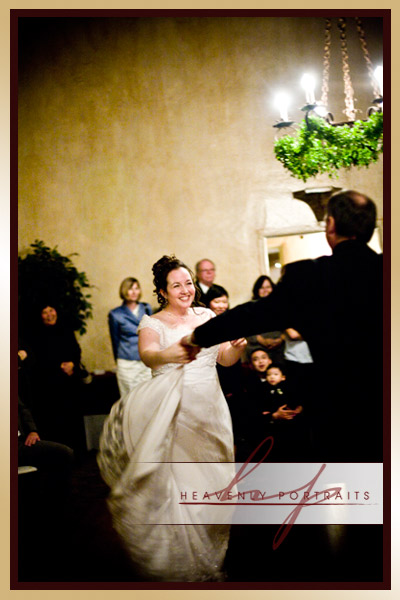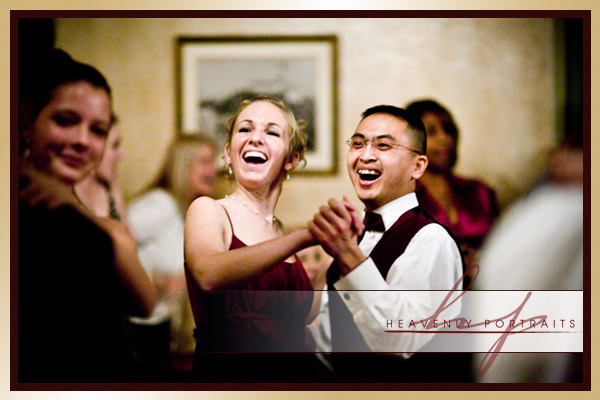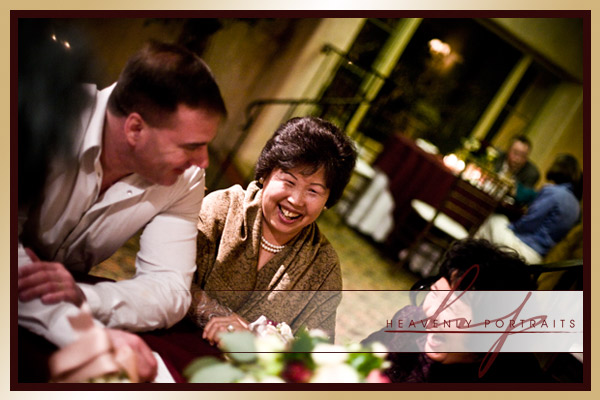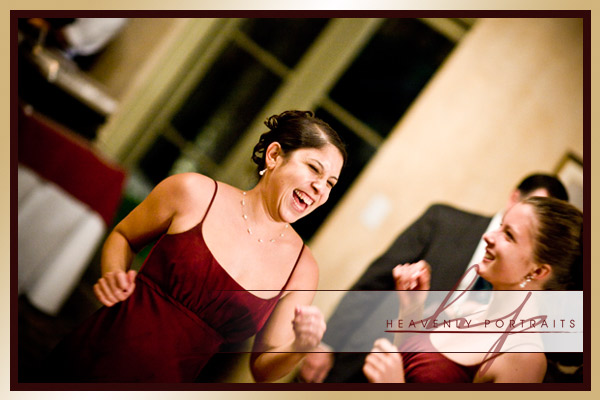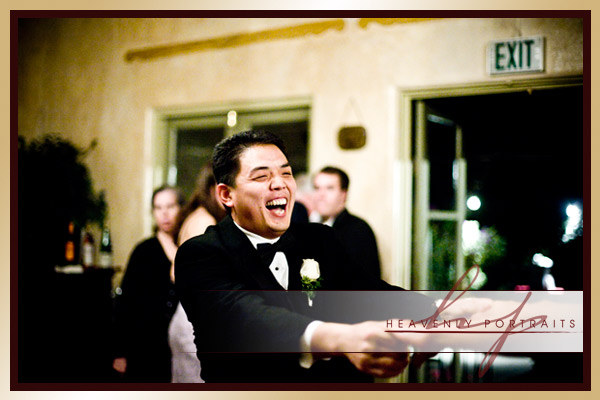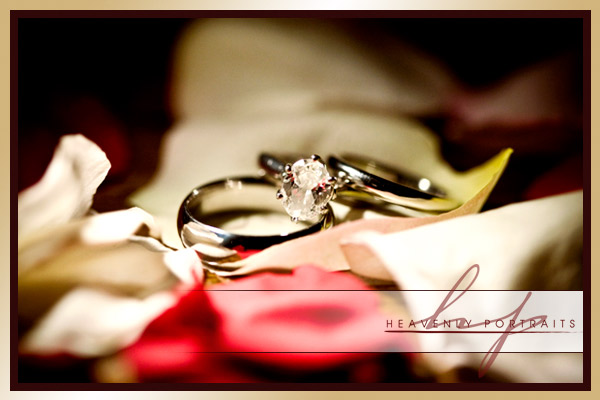 Congratulations, Michelle & Ben! We wish you much love and happiness! May you stay warm and cuddled up in blankets up there in Alaska!