August, 2007
---
No, we're not retiring!!  We are retiring a phone number, though!  When we started our business, we began with a 562 phone number.  A few years ago we began the process of changing our business to the 951 phone number.  However, occasionally, we still get a phone call on the old line.  If you are still calling the 562 number, please change your phone books to 951.283.7090.  We will be disconnecting the 562 number in one month.
Thanks!
So you probably looked at the title of this post and thought, "What? Christmas isn't for months!!!" However, it's really not that far away if you want to get your photos done. We book weeks in advance for portrait sessions and weekend availability fills up fast. So, if you want your family pictures done, it's best to call us asap! We also offer beautiful Christmas cards to send out to your family and friends. Here's an example from last year of our customized cards.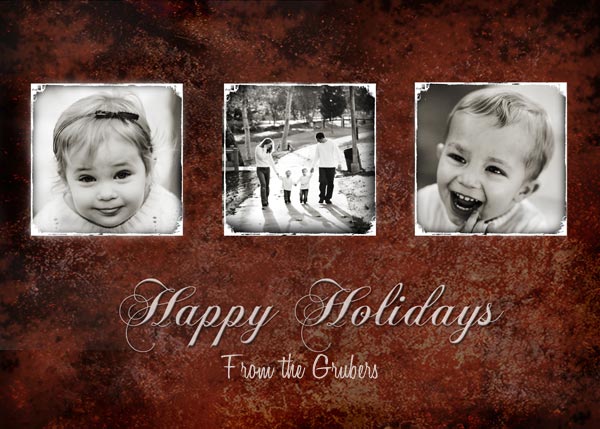 Email us at info@heavenlyportraits.com to schedule a session!