July, 2006
---
As photographers, our worst nightmare is when something happens on the day of the wedding that prevents you from shooting.
Well, that nightmare became a reality for us yesterday. Holly and I were driving to our wedding in Temecula at about 8:30 in the morning. While waiting to make a left-hand turn, we were suddenly hit from behind with no warning (no brakes, nothing). The kid driving the car had apparently dozed off (he even told that to the officer!!) and plowed straight into the back of our car.
After making sure that Holly was ok, we went into task-oriented mode. I called 911 (busy for a while) and began implementing back-up plans. We are so grateful to our family and neighbors who helped out (thanks Howard, Heath, Anna and Jason!), lent us a car (again thanks Howard), and carried around all of the gear at the wedding (again, Heath…you were awesome sir!). We could not have pulled this off without you.
We are also deeply indebted to Britney Alves, a friend and fellow photographer from Lakewood, CA for driving over 80 miles to come and help me out. Here's her website- please check it out: http://www.britneyphotography.com/
We are grateful to God that we weren't seriously injured, that one of us was still able to shoot, and we were able to secure an ultra qualified replacement in a moments notice. We always tell our clients that it's important to inquire about a back-up plan just in case of moments like this. Being a true professional requires you to have such a plan in place because you never know when you will need it.
Here are a couple of images of the wreckage.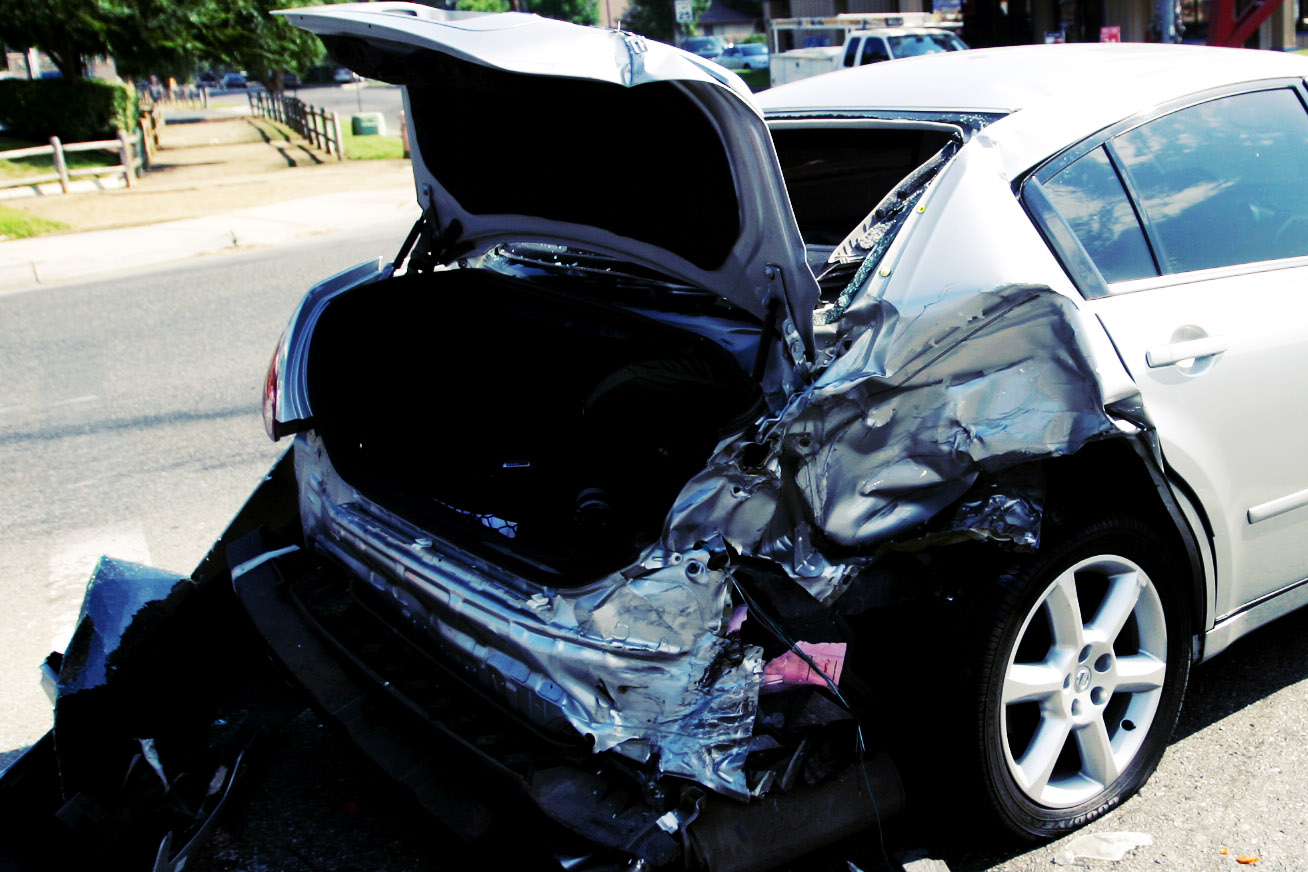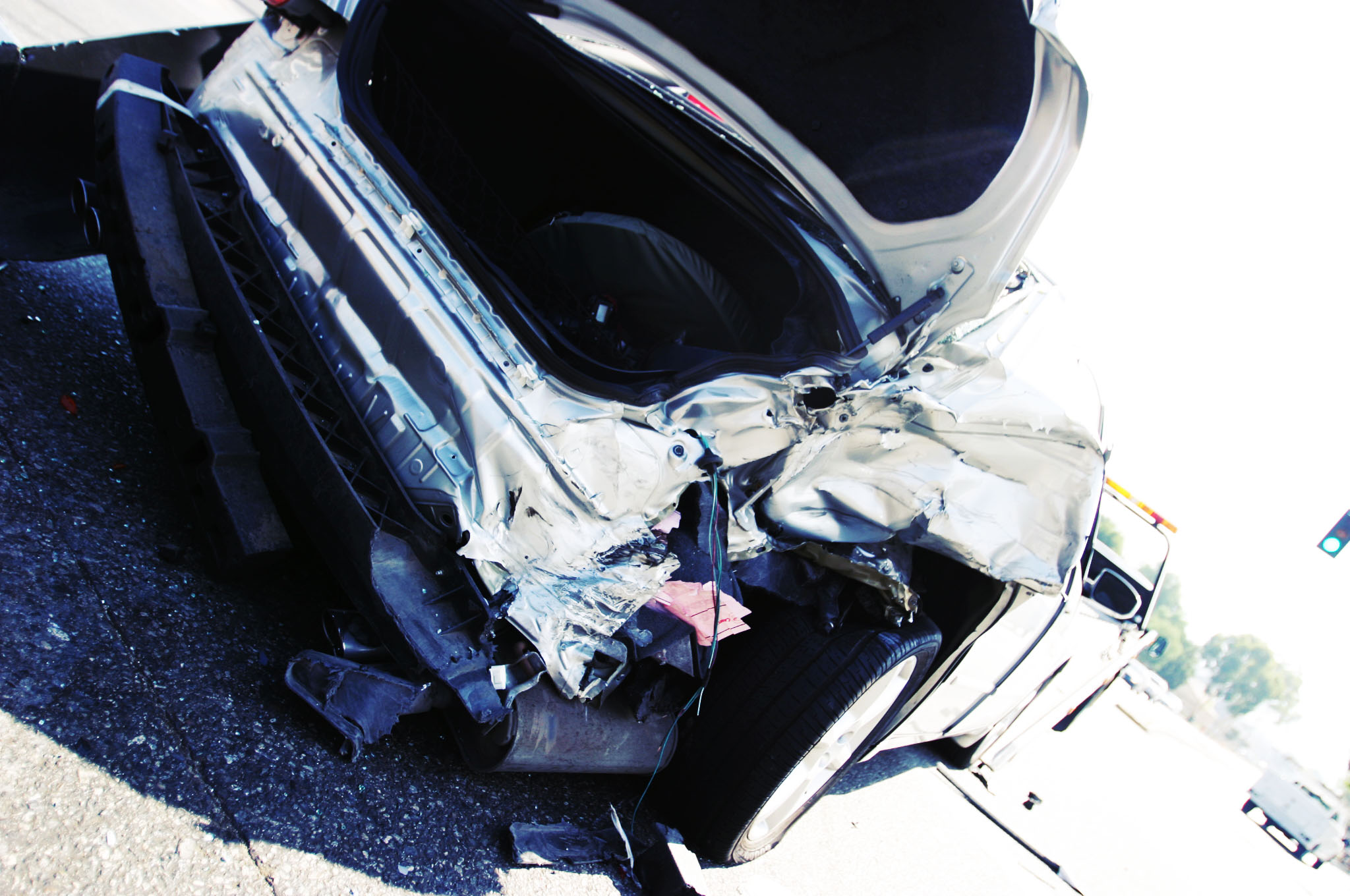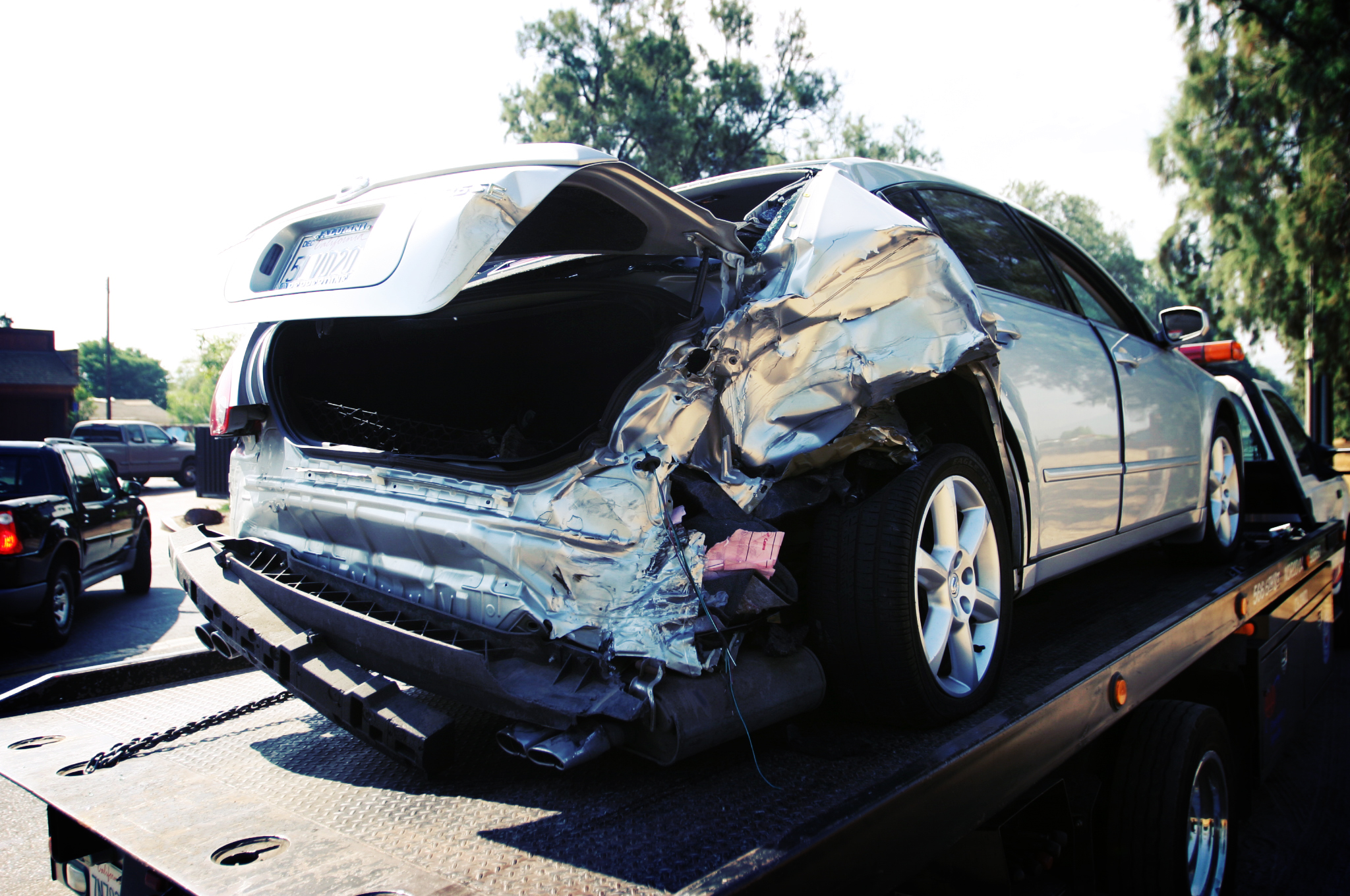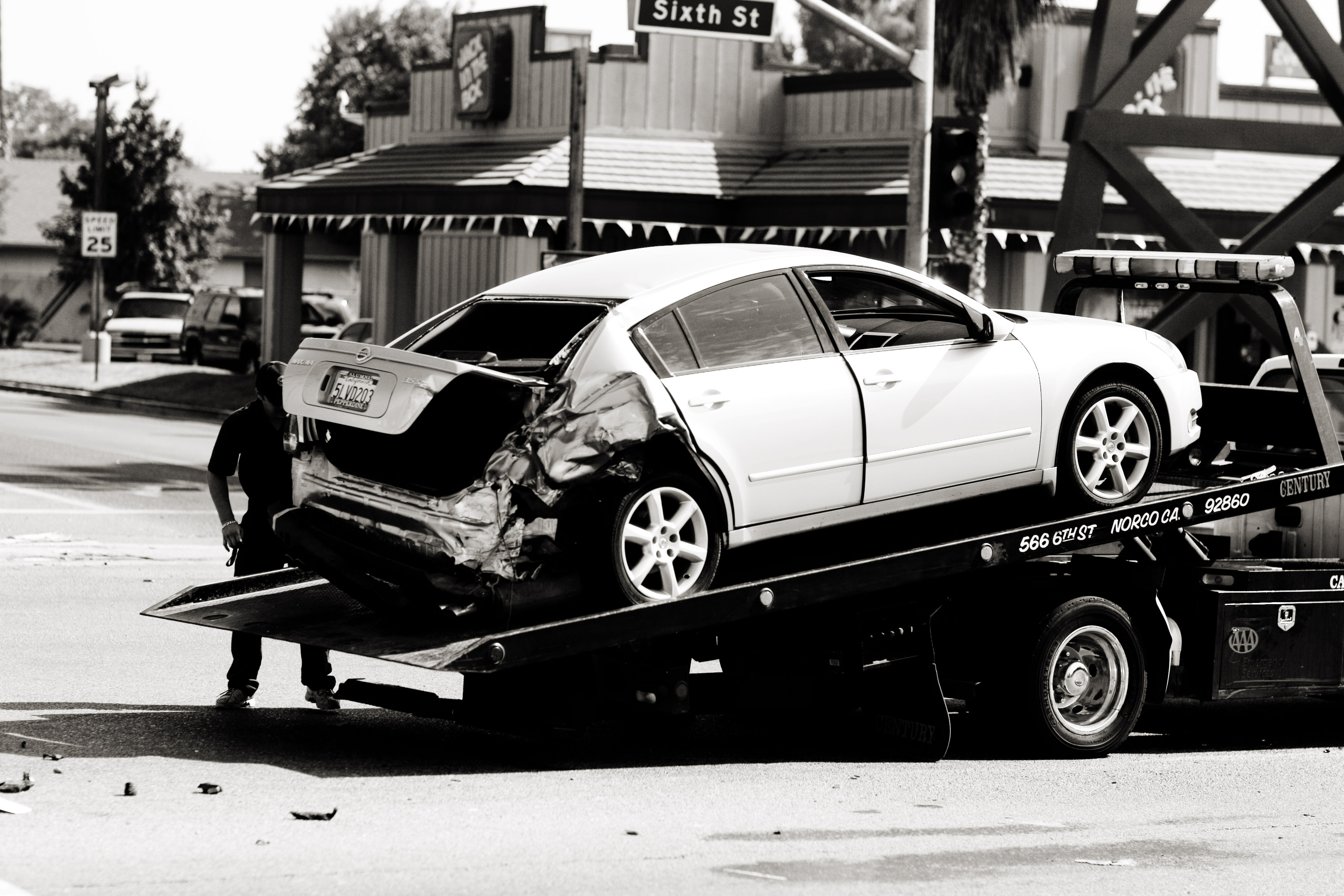 Denise & Tom had their wedding at the Mission Inn in Riverside. It is an amazing historical location that has so many fun places to photograph at. Denise really wanted a fairytale, dream wedding… this location really lent itself to that!